What they're saying: The buzz around "Trump Derangement Syndrome"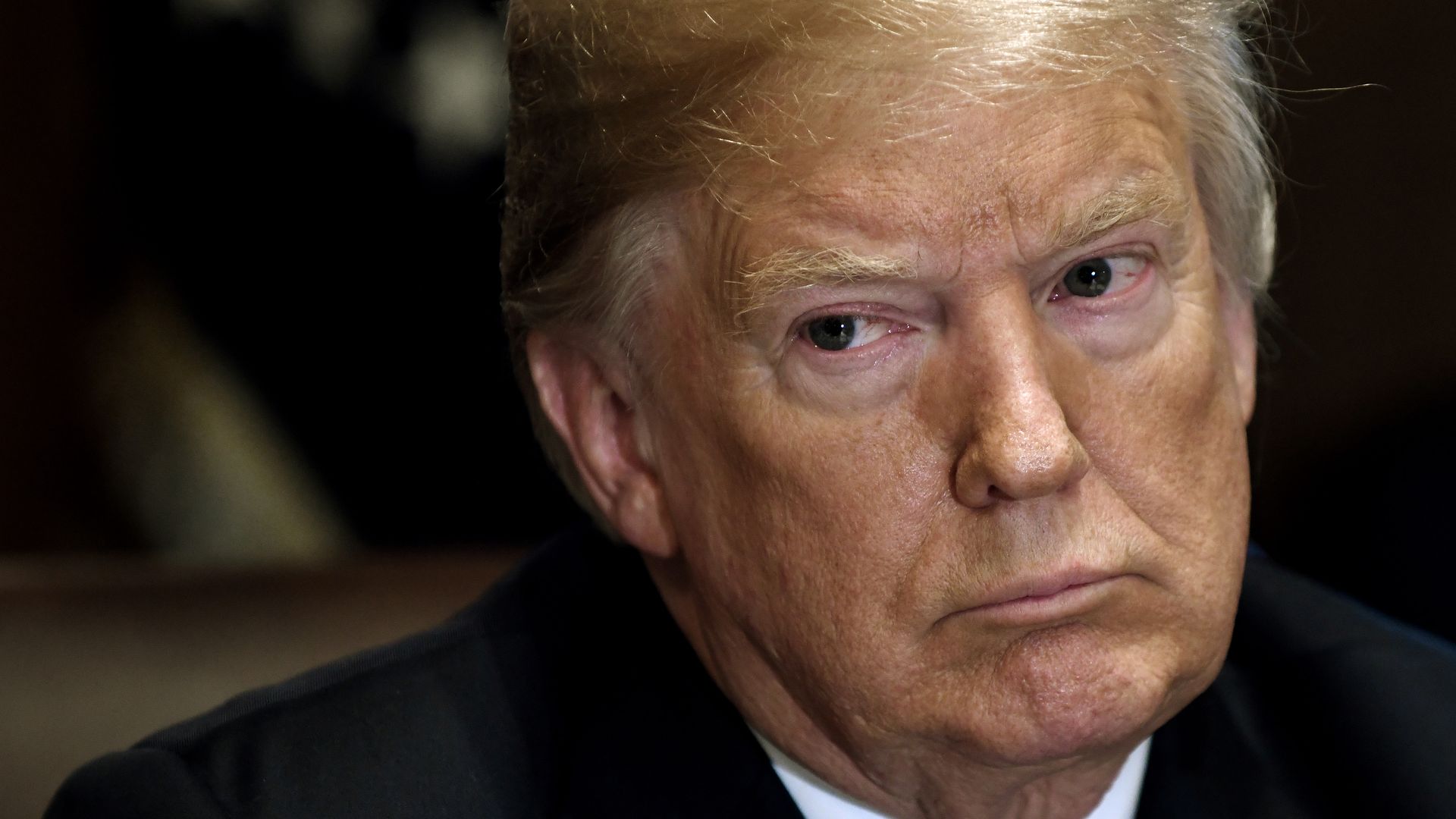 In today's hyper-polarized political climate, a formerly-used term has come back into rotation to describe those with serious disdain for the president: "Trump Derangement Syndrome."
The big picture: This isn't the first episode of wide-spread "derangement;" the late conservative columnist Charles Krauthammer coined the term "Bush Derangement System" in 2003. And, of course, it made its rounds when Barack Obama took office.
What they're saying:
Whoopi Goldberg and Fox News host Jeanine Pirro got into an argument on "The View" Thursday when Pirro accused Goldberg of having Trump Derangement Syndrome, the Washington Post reports.
Goldberg said: "Listen, I don't have 'Trump Derangement' — let me tell you what I have. I'm tired of people starting a conversation with 'Mexicans are liars and rapists.' ... [C]learly you don't watch the show, so you don't know that I don't suffer from that. What I suffer from is the inability to figure out how to fix this."
Pirro said: "You know what's horrible? ... When people who shouldn't be here end up murdering the children of American citizens."
The Federalist labeled calls for impeachment as a side-effect of Trump Derangement Syndrome.
President Trump tweeted:
Sen. Rand Paul cited Trump Derangement Syndrome when he objected to legislation by Sen. Bernie Sanders on Thursday.
Go deeper