Tech giants' new defense: Our Chinese rivals are worse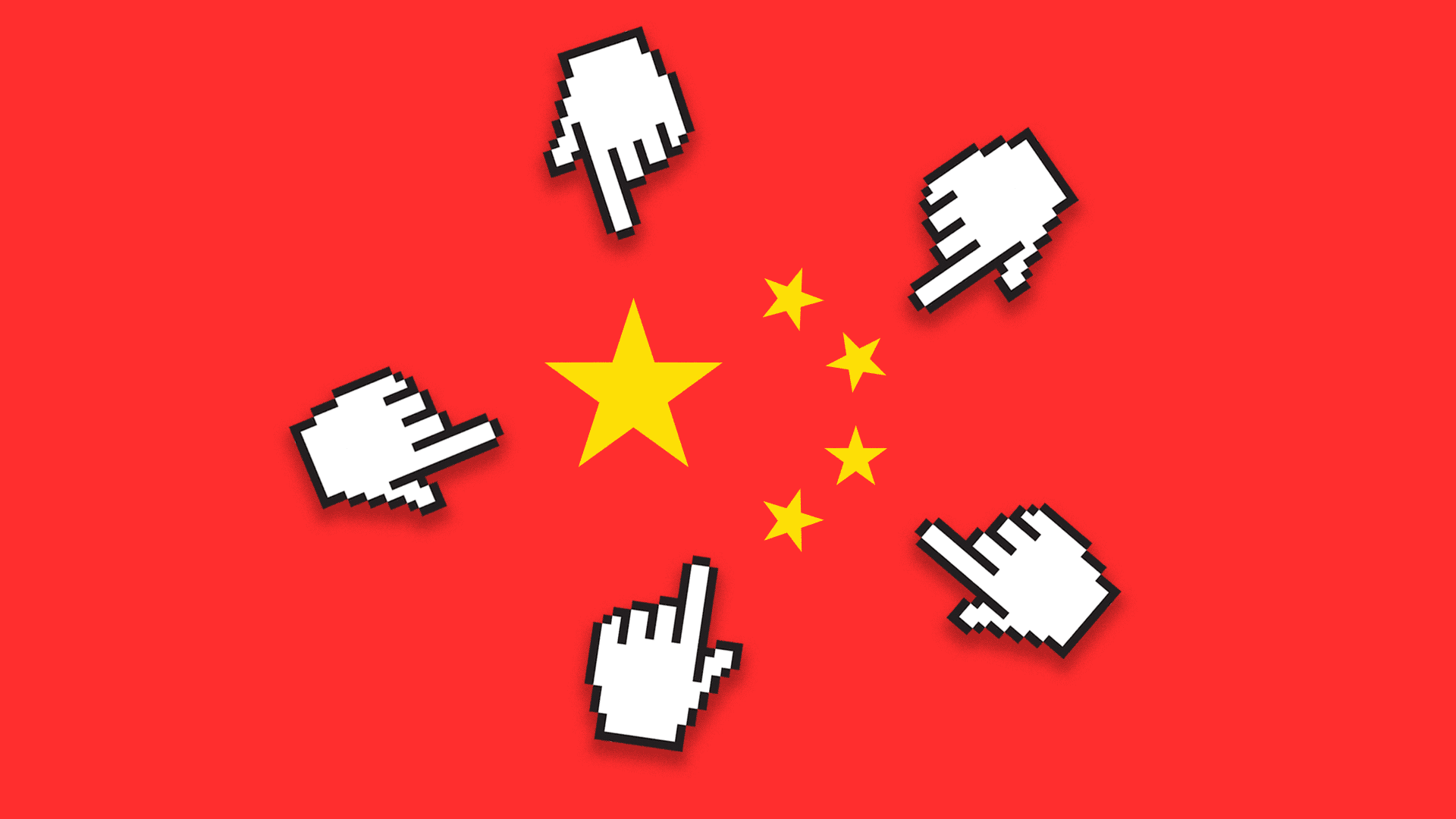 Silicon Valley's tech companies have a new argument in the unfolding debate over their size and power: We're better than the Chinese competition.
Why it matters: Washington is concerned about both China's rise and the tech giants' power. Now the companies are trying to use the former to defuse the latter, as Facebook's Mark Zuckerberg did this week.
What they're saying:
"So I think you have this question from a policy perspective, which is, do we want American companies to be exporting across the world?," said Zuckerberg in an interview with Recode published Wednesday. "Because I think that the alternative, frankly, is going to be the Chinese companies." Zuckerberg's comment was in response to a question about whether he fears calls to break up Facebook.
"I think this is worthy of some debate," top Senate Intelligence Committee Democrat Mark Warner said last month to Axios, speaking about breaking up Facebook and other large tech players. "One of my hesitancies, though, would be if we kneecapped American companies and they were simply replaced by Chinese tech companies. These are global companies now with global reach and we should tread softly."
Zuckerberg told Recode that Chinese tech companies don't share "values" with Silicon Valley. "I think you can bet that if the government hears word that it's election interference or terrorism, I don't think Chinese companies are going to wanna cooperate as much and try to aid the national interest there," he said.
The big picture: Major Chinese internet companies like Tencent, Alibaba, Baidu and JD.com are growing fast. In the hardware business, supply chains are global and U.S. and Chinese interests are often interconnected. In the software and social media worlds, China has formed its own homegrown alternatives to Western powerhouses like Google and Facebook, keeping the industries more separated.
"You couldn't — you couldn't do this in China, right? Or, what you did in 10 years," Sen. Dan Sullivan (R-Ak.) asked Zuckerberg earlier this year about his development of Facebook. Zuckerberg replied: "Well — well, senator, there are — there are some very strong Chinese Internet companies."
Yes, but: Chinese tech companies could struggle to succeed globally — even without American competition — because there is so little trust that they'll keep customer data private from the government.
"It's probably right that you don't want to create the opportunity for them, but they have significant obstacles to penetrating a global market," said Jim Lewis, a former State Department official who is now a senior vice president at the Center for Strategic and International Studies.
Go deeper: The NYT's Farhad Manjoo argued Wednesday that the way for the U.S. to meet Chinese tech's challenge is for the government to fund more research.
Go deeper