Beach reads: Top books to read this summer
Each Friday in Axios PM this summer, I'm sharing a book I've just finished, or am excited to start. Check out the books I've read below, and sign up for Axios PM to get my picks for the rest of the season delivered directly to your inbox.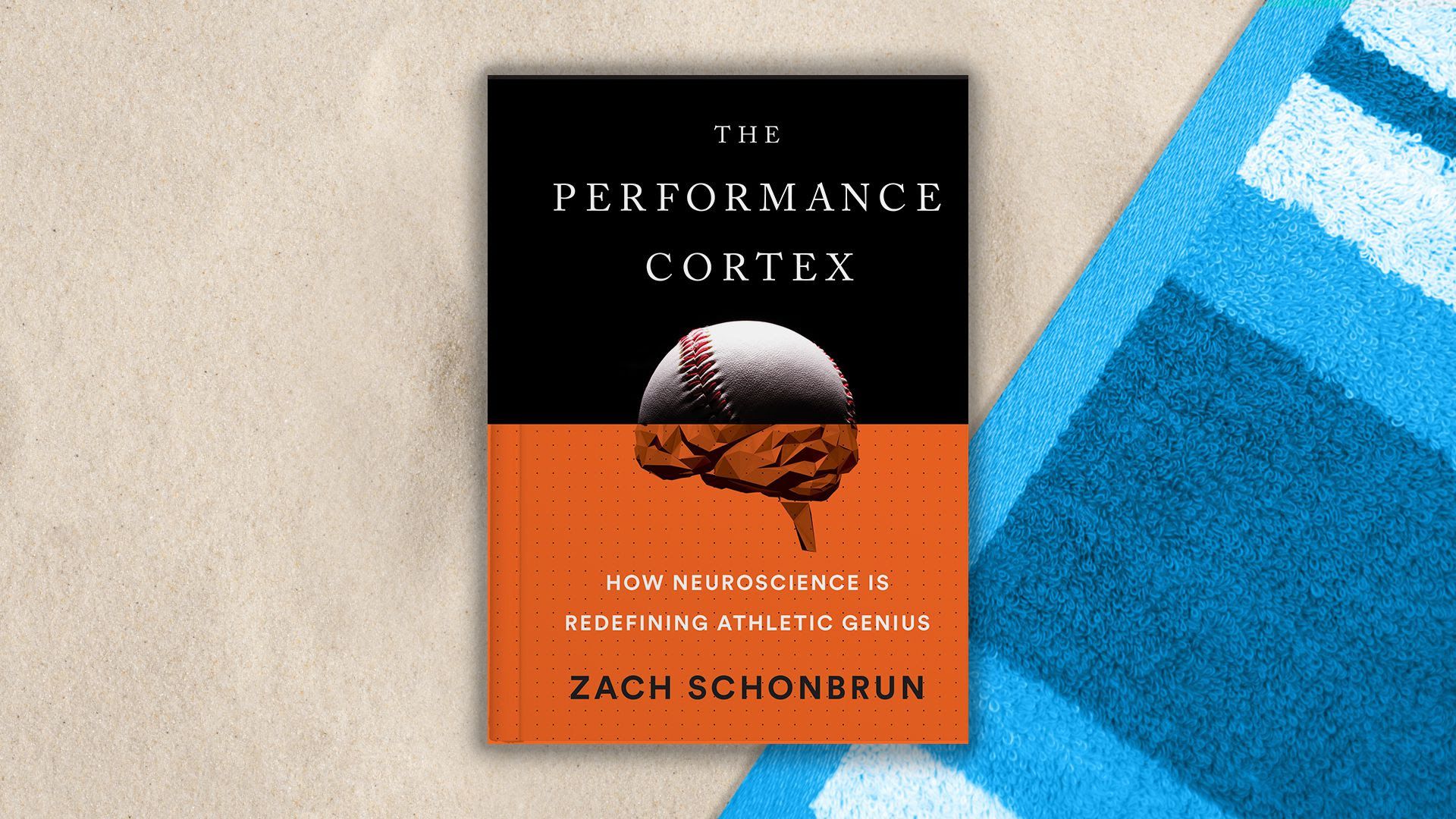 "The Performance Cortex: How Neuroscience Is Redefining Athletic Genius," by Zach Schonbrun, one of the most refreshing bylines in the N.Y. Times sports pages (Dutton):
"All my life I had admired athletes, fantasized about being one myself. ... All my life I had focused on the body. I realized now that my attention had been amiss." So the book focuses on "how the motor system produces the performances we watch and adore."
Dive in for "Why We Have a Brain" ... "Why Stephen Curry Is a Genius" ... "The Intelligence in Our Skin" ... "How Tom Brady Won Super Bowl LI" (spoiler: "the brain's inherent GPS") ... "A Paralyzed Man Who Moved."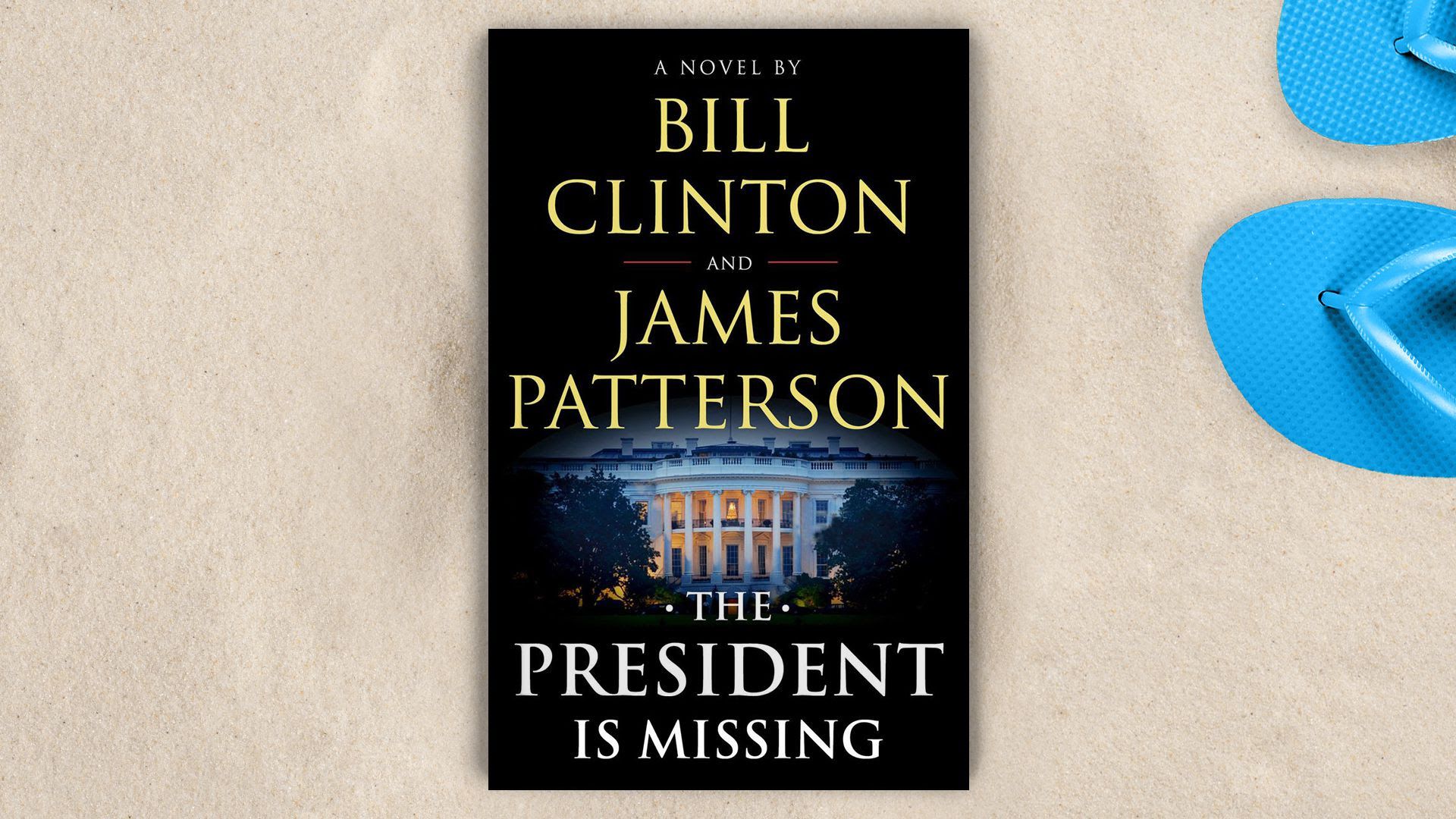 "The President Is Missing: A Novel," by President Bill Clinton and thriller writer James Patterson (Little, Brown and Knopf):
Chapter 20: "I take a deep breath and enter the bar. Inside: banners for the Georgetown Hoyas and Skins and Nationals ... The floors are sticky ... In the back corner, my daughter is seated at a table, surrounded by people — some friends, some who just want to be in the presence of the First Daughter."
No spoilers, but a real-life villain is implicated. It's worthy of your time.
From the dedication page: "Special thanks to Robert Barnett ... To Hillary Clinton, who has lived with and worked against this threat and the consequences of unheeded warnings, for her constant encouragement and reminders to us to keep it real. ... And to the men and women of the United States Service Service."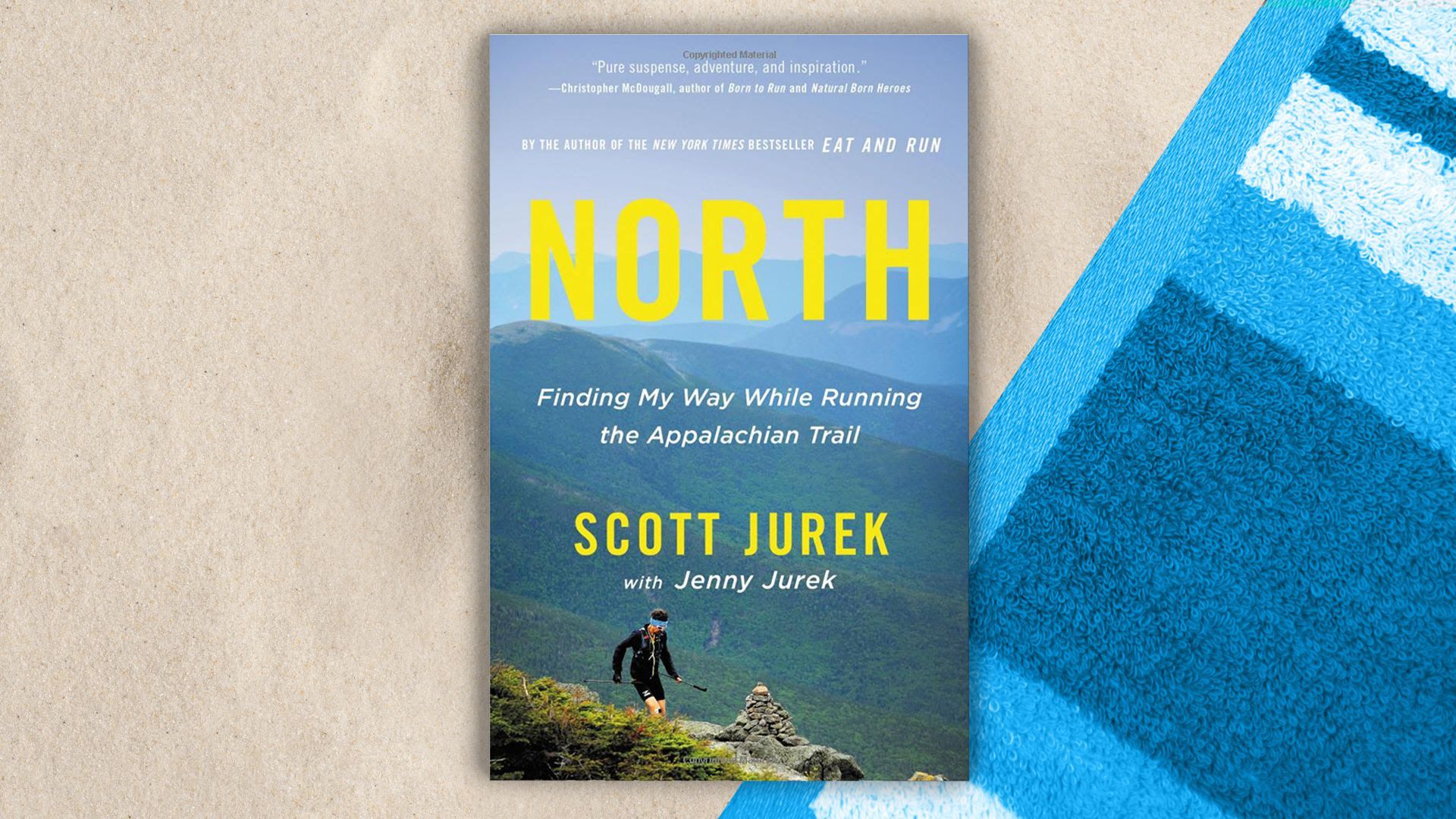 "North: Finding My Way While Running the Appalachian Trail," by Scott Jurek (author of "Eat & Run," and featured in "Born to Run"), with Jenny Jurek (Little, Brown):
'"I've always dreamed of doing a long trail, of hiking for weeks and months on end with no specific schedule. I'd walk all day, camp where I wanted, live in the moment, feel the flow of unrestricted movement. I felt an urge to live close to the land and forget what society thought was normal."
"When I had zero bars [of cell reception] I would become withdrawn and incommunicado, equal parts off the grid and off my rocker. But then I'd round a turn, get to the top of the rise, and suddenly I'd be full bars."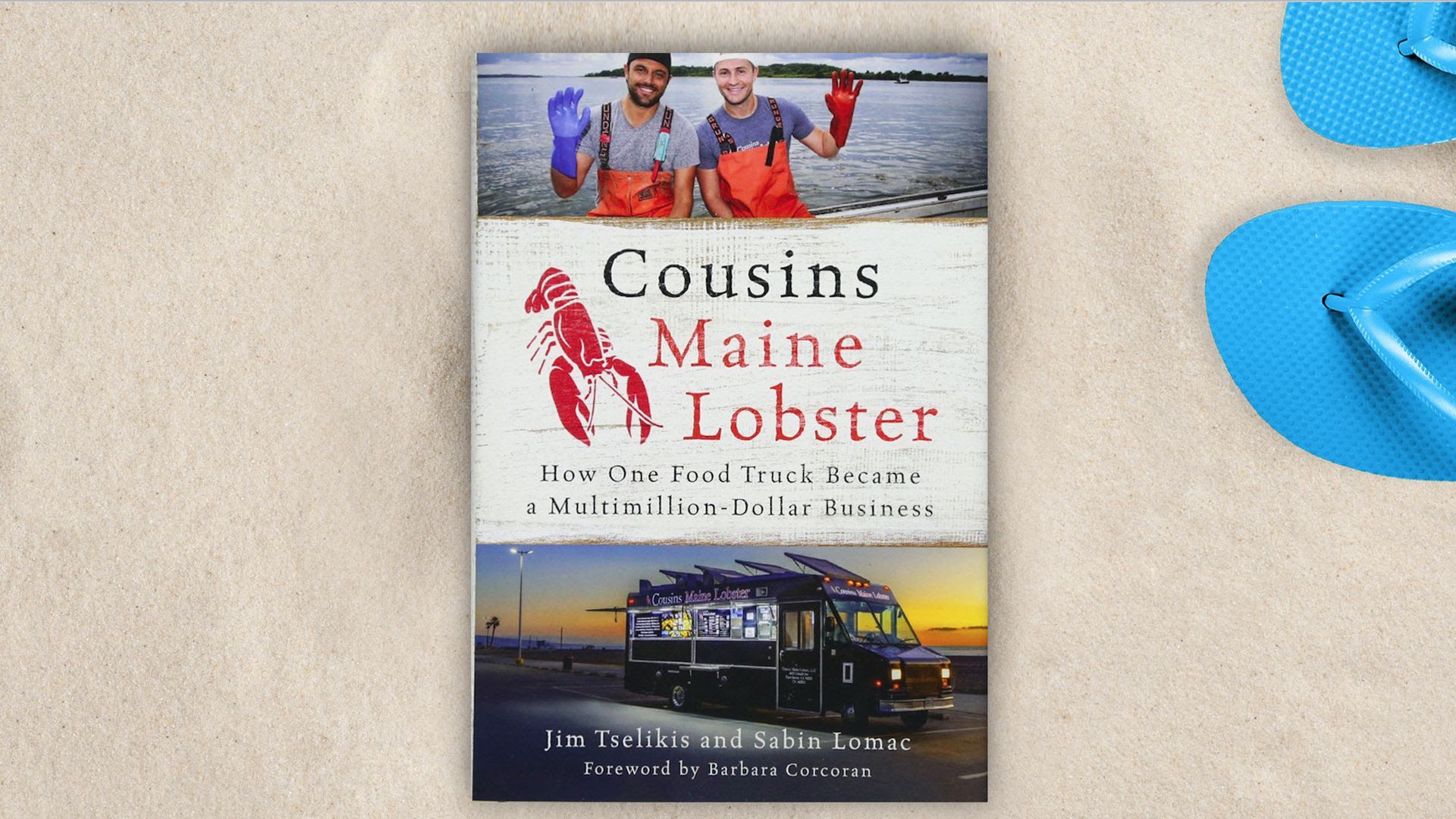 "Cousins Maine Lobster: How One Food Truck Became a Multimillion-Dollar Business," by Jim Tselikis and Sabin Lomac (St. Martin's Press):
The two cousins — both from the coast of Maine, with no start-up experience — launched a single Cousins Maine Lobster food truck in 2012. Within three years, they had a $15-million-a-year enterprise, including a nationally franchised fleet of trucks, an online delivery service, and a restaurant.
About telling their lobster story on "Shark Tank": "[We] watched nearly fifty episodes and quizzed each other with note cards. ... [A]lmost immediately after taping, you're hustled to another room, where you meet with a psychiatrist ... to help dazed or rattled contestants regain their composure."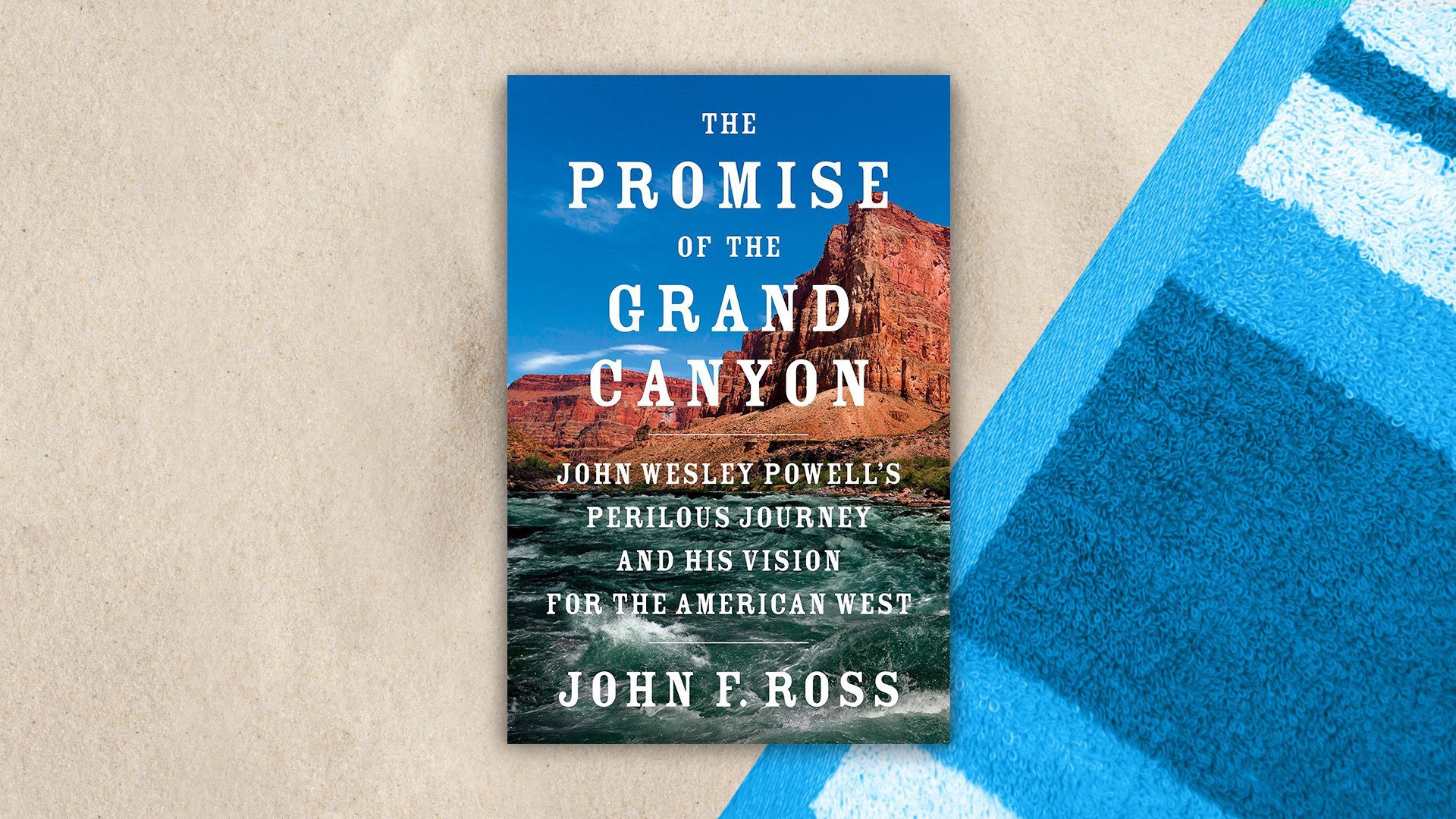 "The Promise of the Grand Canyon: John Wesley Powell's Perilous Journey and His Vision for the American West," by John F. Ross (Viking):
"This is the story of the most practical of American visionaries who arose in the vast midlands of a brand-new continent — ... from the perspective of its European newcomers."
"From the perils of these experiences, ... he would launch ... a bold challenge to the status quo."
The glossy photo pages include an illustration of canyon creation, an amazing pic of wet-plate photographic equipment being set up in Utah in 1872, and Powell's map labeled "Arid Region of the United States."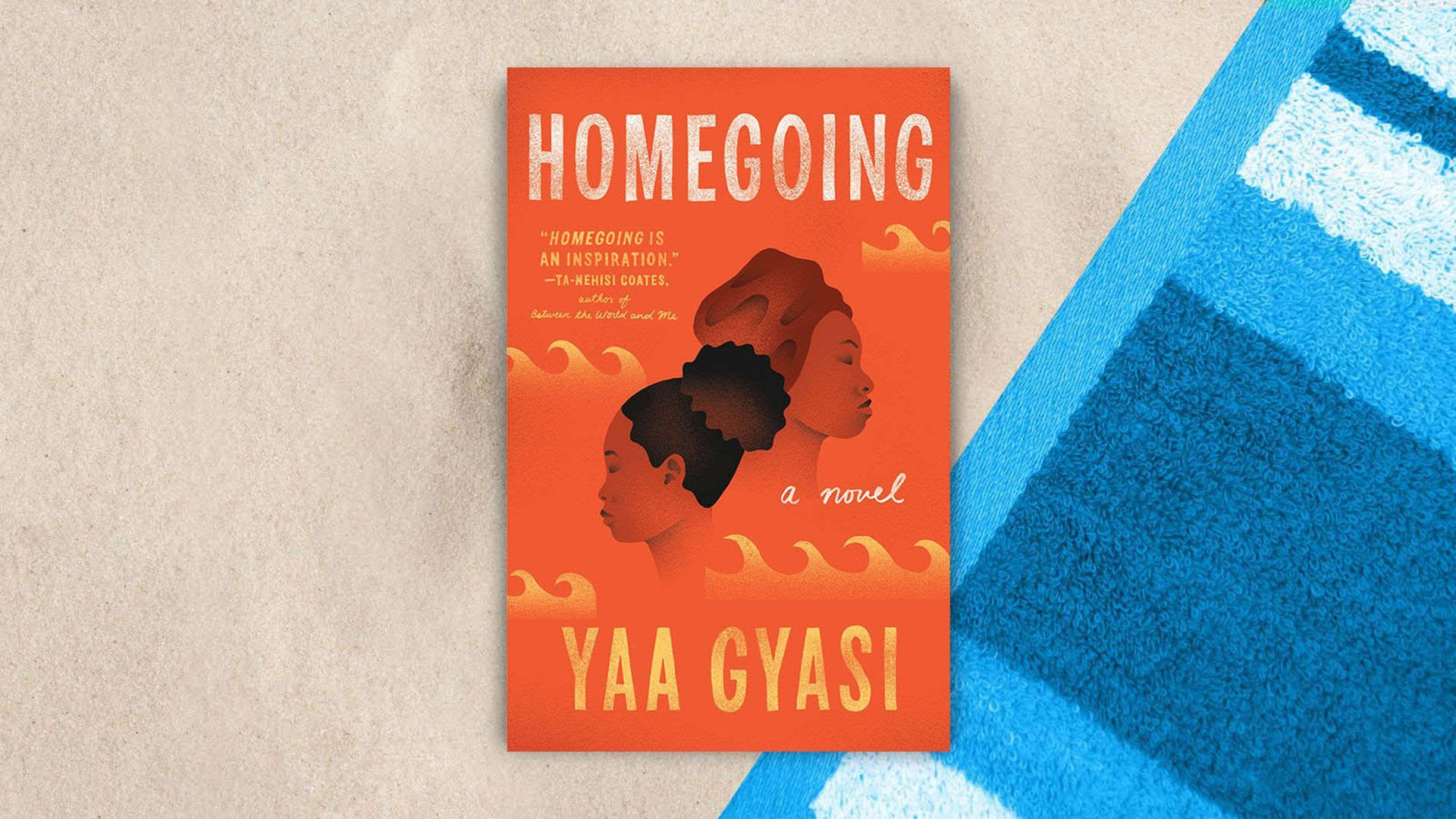 "Homegoing," an acclaimed debut novel by Yaa Gyasi, who was born in Ghana and raised in Huntsville, Ala.:
"It took three policemen to knock H down, four to him in chains. ... The day the [Civil] war ended, H had left his old master's plantation and began to walk from Georgia to Alabama."
Isabel Wilkerson in the N.Y. Times Sunday Book Review: "Throughout, the focus is on the wounds inflicted on the colonized and the enslaved. The villages of West Africa come alive as Gyasi conjures a world of hand-swept compounds, families sharing goat pepper soup, men sleeping with machetes under their beds to protect against capture. ... [T]he lyricism and depth of the scenes in West Africa give way to the coarser language ... of life in America."
"The Bone and Sinew of the Land: America's Forgotten Black Pioneers and the Struggle for Equality," by Anna-Lisa Cox (PublicAffairs):
Henry Louis Gates Jr. says on the jacket: "Tracing the free black families who settled the nation's first frontier, the great Northwest Territory [Ohio, Indiana, Illinois, Wisconsin, Michigan], Anna-Lisa Cox convincingly shows that African American history has always been interwoven with the pioneer experience in America."
Cox writes: "They understood that by colonizing the newest portion of the nation, they were laying claim to citizenship in powerful ways."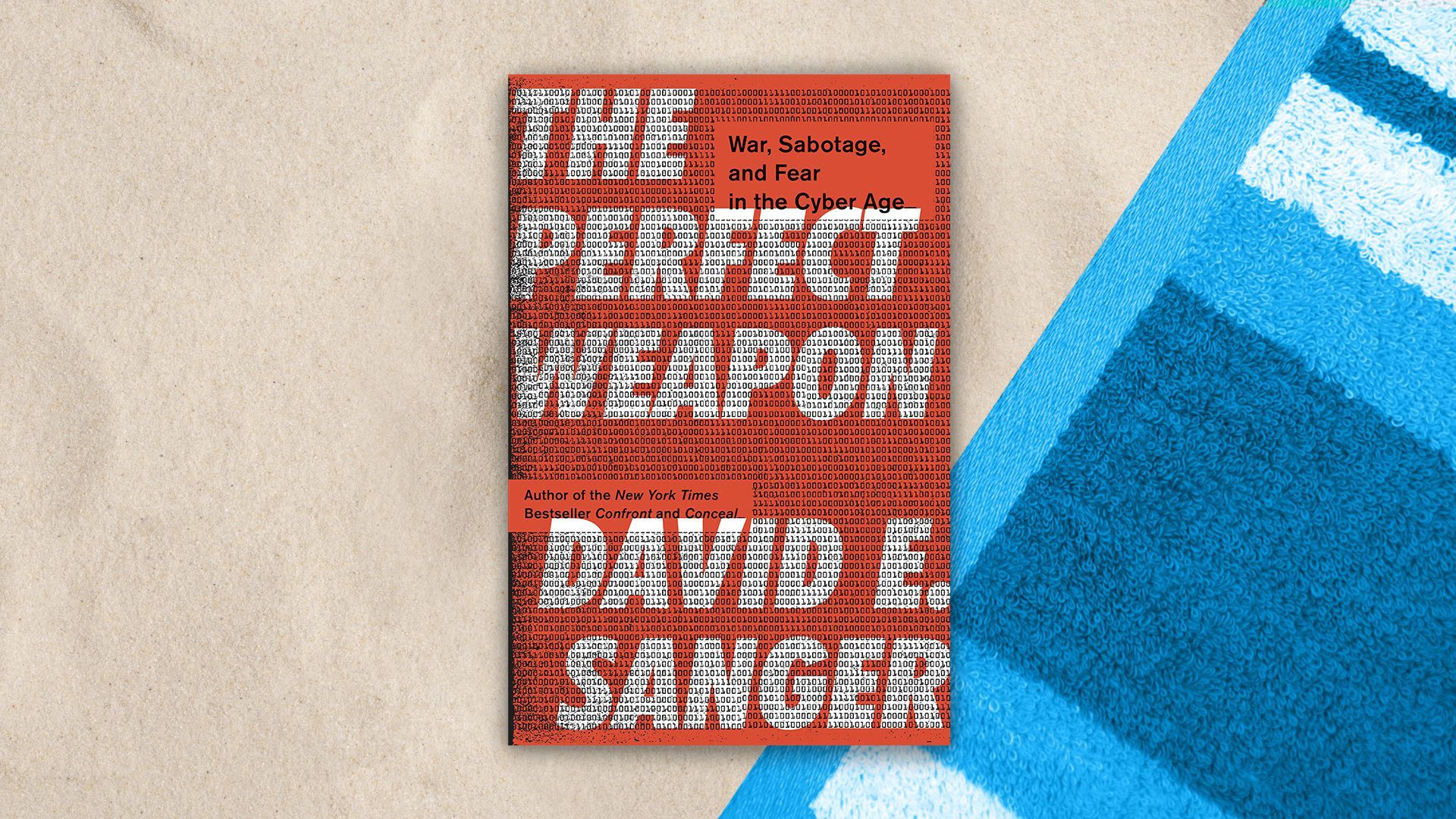 "The Perfect Weapon: War, Sabotage, and Fear in the Cyber Age," by David E. Sanger, N.Y. Times national security correspondent and nuclear weapons expert (Crown):
"Putin was out to ... show that he could use [America's big-tech] tools to break democracy and enhance his own power."
"Putin's goals in Ukraine were as much psychological as physical. He wanted to declare to Ukrainians that their country exists only because Russia allows it to exist. Putin's message to the Ukrainians was simple: We own you."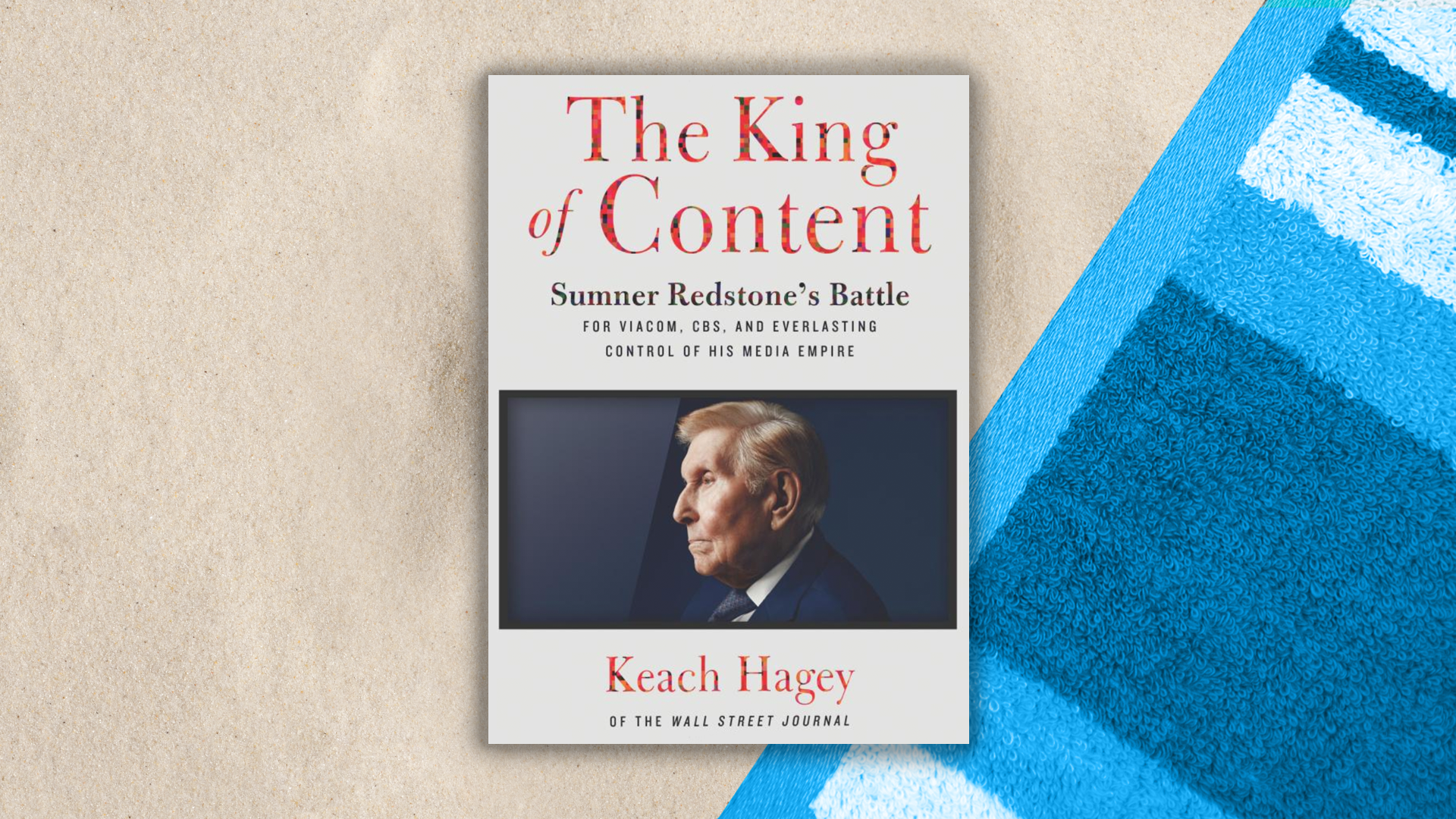 "The King of Content: Sumner Redstone's Battle for Viacom, CBS, and Everlasting Control of His Media Empire," by Keach Hagey, media reporter for The Wall Street Journal (Harper Business):
From Chapter 13, "Remember: I'm in Control!" ... "Far from wanting to cultivate a successor, Sumner had become convinced he could run the entire show himself."
"Sumner believed that [some] divisions of Viacom, especially Paramount and Blockbuster, needed ... a swashbuckling, Murdoch-style CEO, ready to swoop into problem areas and fix them himself. He was eager for the role."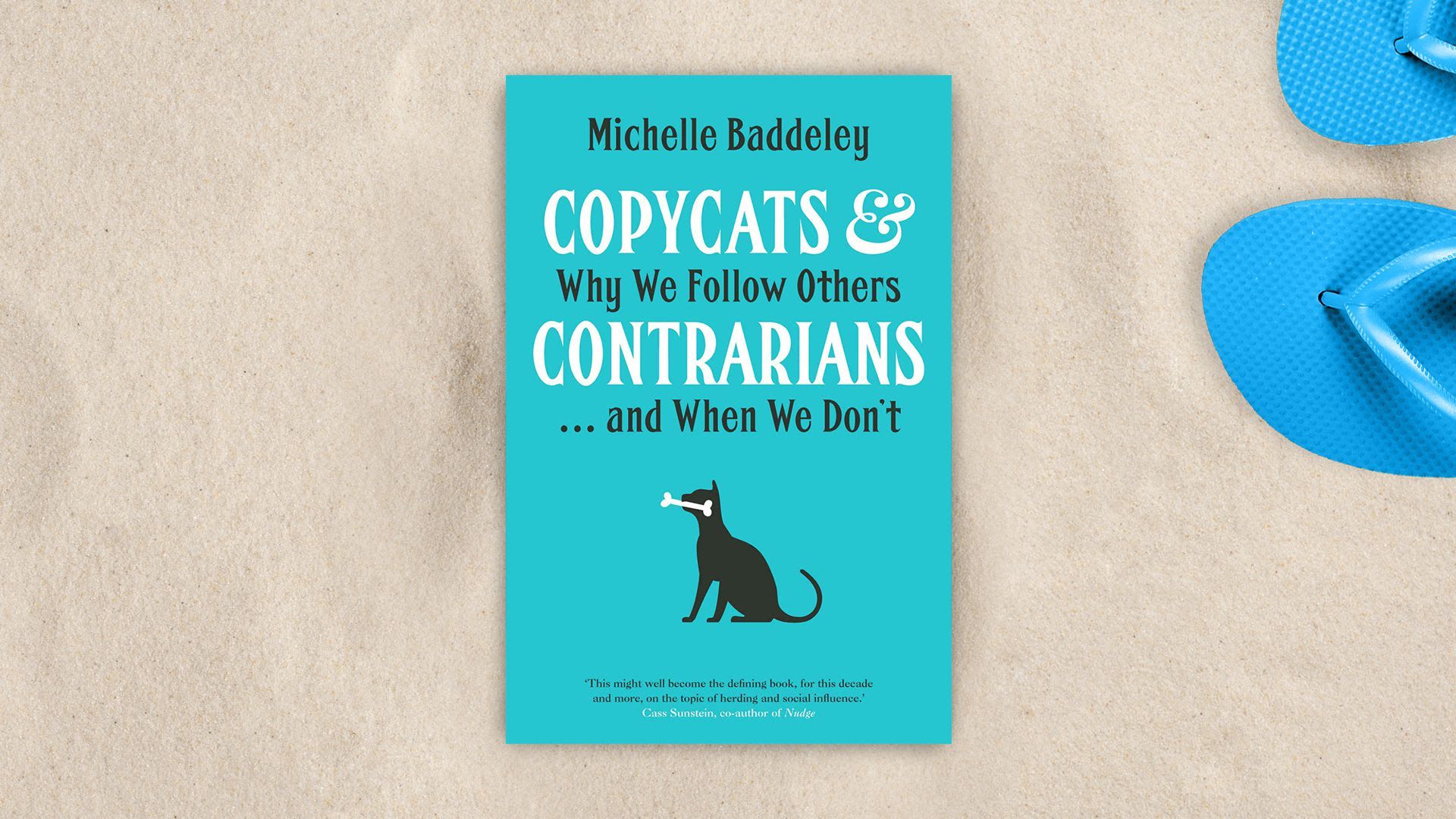 "Copycats and Contrarians: Why We Follow Others ... and When We Don't," by Michelle Baddeley, an Australian researcher in behavioral economics (Yale):
This is an academic yet breezy look at mob psychology, the wisdom of crowds, herding (human and animal) and mavericks.
"History's most famous rebels have well understood their symbiotic relationship with the copycats following them."
"In voters' adoration for their political leaders, ... [r]eliance on emotions is all but inevitable. Voters don't have time, and sometimes lack the expertise, to research and understand all the details of the [candidates'] policies ... Added to these constraints is the fact that political news has become so noisy and unreliable."
Go deeper