Go deeper: How local police are battling the opioid epidemic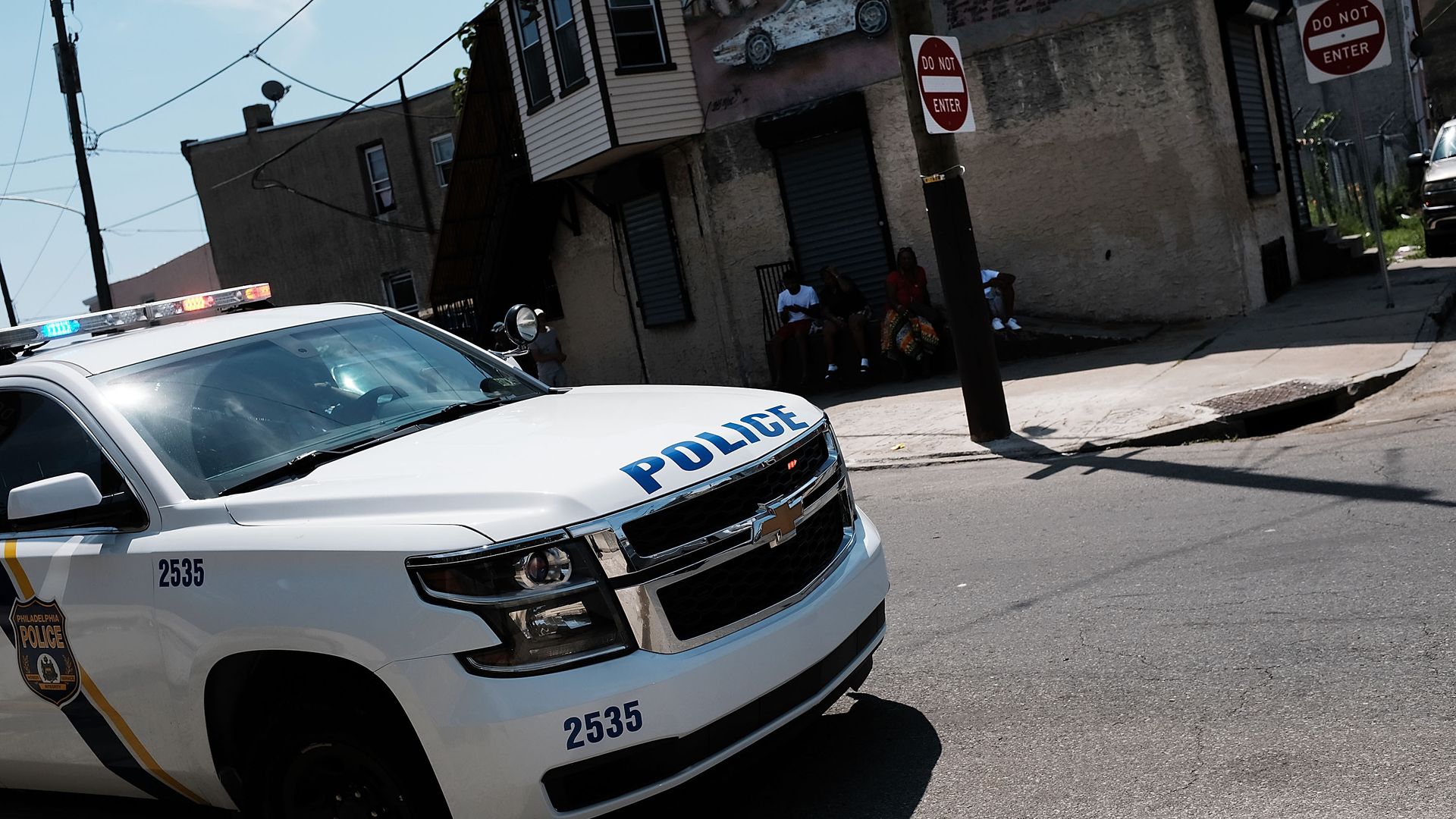 Police officers are increasingly shifting away from their punitive, law-and-order approach to the opioid epidemic and experimenting with other strategies more commonly used by social workers.
Between the lines: The staggering crisis has radically changed how local police departments operate, with officers on the front lines directing opioid addicts to drug treatment programs and allowing users to turn in drugs instead of arresting them.
By the numbers: In 2016, 64,000 Americans died from drug overdoses —about two-thirds of them from heroin, prescription opioids and synthetic opioids, per the National Center for Health Statistics at the Centers for Disease Control and Prevention. On average, 115 Americans die every day from an opioid overdose, according to the CDC.
"We can't arrest our way out of this. It's just impossible."
— Police Chief Peter Volkmann of Chatham, NY
tells Fusion
Where it stands:
Virginia state troopers have started carrying Narcan, a drug to revive people from opioid overdoses, joining other police officers from North Carolina to San Diego and Massachusetts.
Departments have also created teams such the Post Overdose Response Team in Chillicothe, Ohio, and the Police Assisted Addiction and Recovery Initiative, which is used by 300 agencies in 31 states to connect addicts with treatment and recovery programs.
In Columbia County, where Chatham is located, there has reportedly been a 227% increase in opioid-related deaths in the last 10 years. Volkmann runs Chatham Cares 4 U, a program that allows residents struggling with substance abuse to turn in drugs in exchange for medical assistance and rehab.
Flashback: This compassionate move marks a stark contrast with the hardline approach taken in the 1980s and 1990s during the crack-cocaine crisis, which resulted in mass arrests in majority black and Hispanic communities.
Meanwhile, punitive actions are being taken against drug companies through lawsuits filed by numerous states and local governments. The lawsuits claim that drug manufacturers and distributors have improperly marketed opioids or failed to report large suspicious orders.
Go deeper:
The rise of newer, deadlier opioids
Go deeper