Uber equips drivers with Cargo snack boxes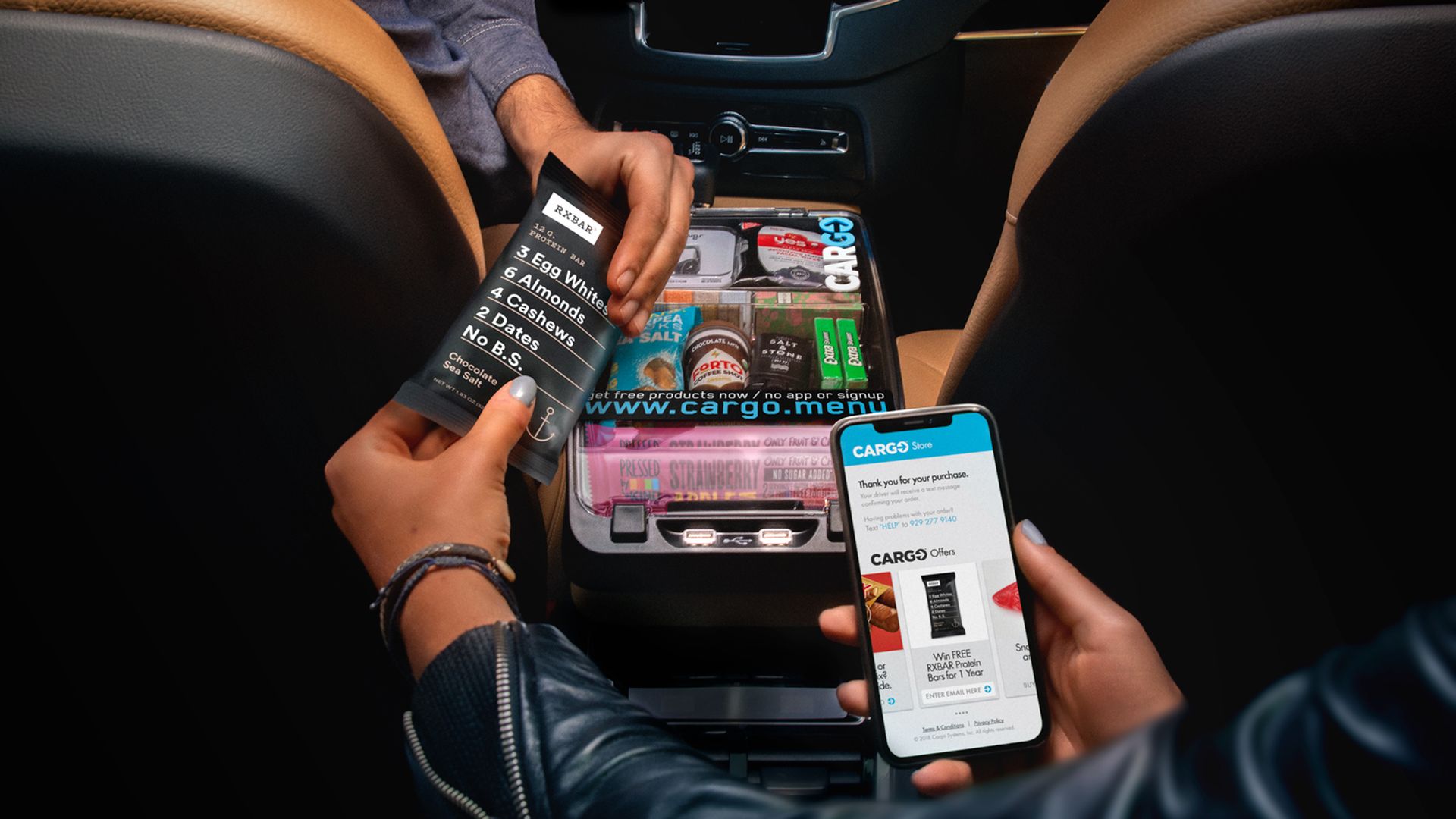 In its quest to help drivers make more money on the job, Uber has inked a deal with Cargo, a startup that provides ride-hailing drivers with boxes of snacks and items passengers can purchase.
The bottom line: Earnings are drivers' top priority, so it's in Uber's best interest to help them earn more. In turn, this can motivate drivers to work more hours, which benefits Uber (and it doesn't have to fund these incentives itself).
How it works: The partnership will first roll out in Los Angeles and San Francisco.
Drivers can get a Cargo box from select local Uber centers, at no cost to them. The boxes are stocked with about 30% free items (samples from brands) and 70% paid items. Drivers make $1 per transaction, plus 25% commission, and $20 per referral to another driver.
Though passengers can purchase items via Cargo's app, they can also just use its store's website, or scan a QR code with their phone camera or Snapchat app. Eventually, it wouldn't be surprising to see Uber integrate Cargo into its rider app — the company can earn equity in Cargo based on factors like generating certain volumes of transactions.
What drivers are saying: "The products pretty much sell themselves since it's such a novelty and it's so visible. I've gotten a lot of good feedback from passengers about it," Harry Campbell, author of "The Rideshare Guy" blog, tells Axios. He adds that he hasn't had to push the products on his passengers — they usually notice the box on their own and ask about it.
Cargo already has 7,000 drivers using its service, who have earned more than $1 million since its debut a year ago. Cargo says drivers earn $100 per month on average.
Bonus confidence: Several former Uber employees and execs have invested in Cargo, a source tells Axios, underscoring its appeal to the ride-hailing business.
Go deeper