Trump rules out Putin's plan to interrogate U.S. citizens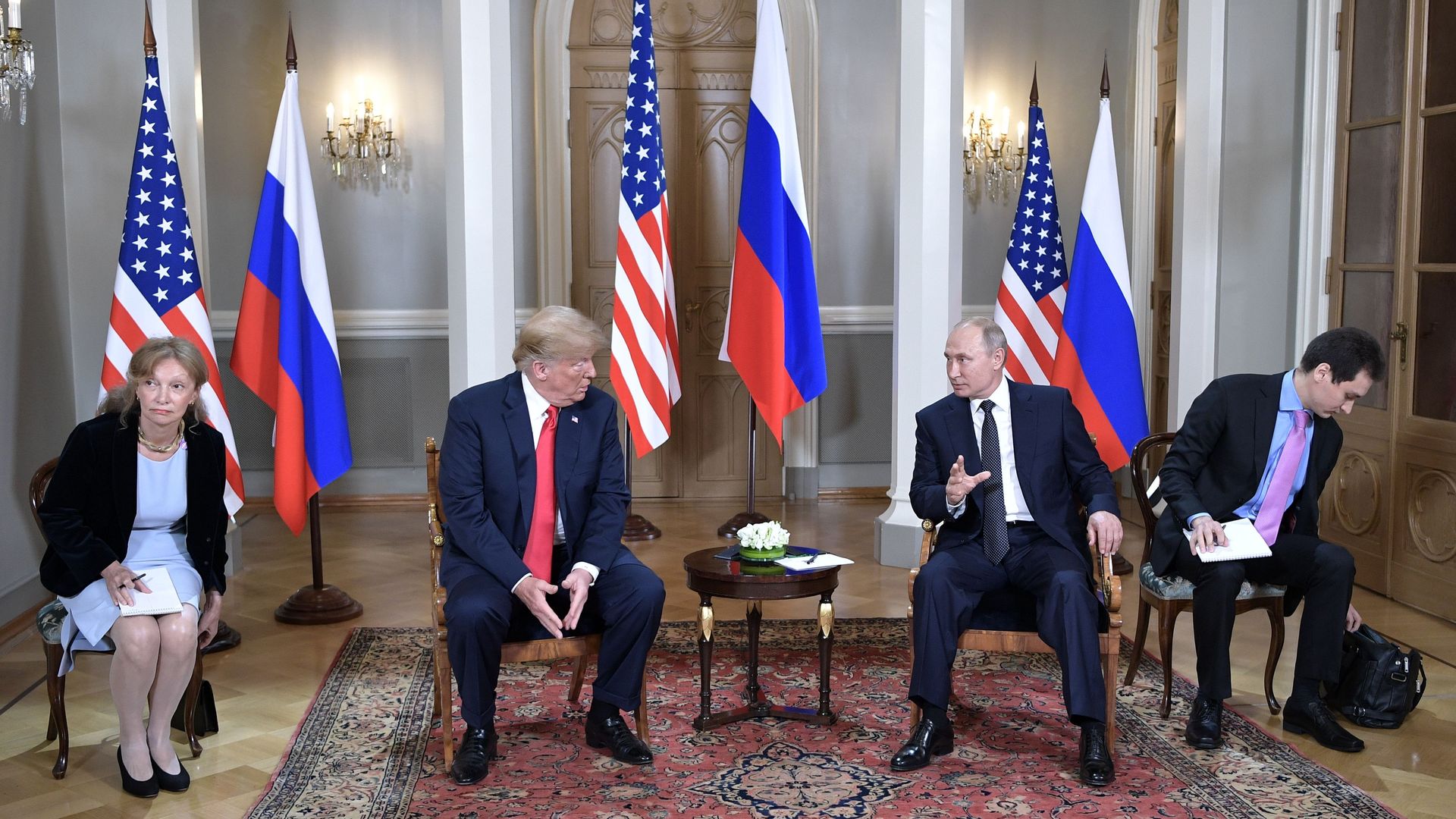 The White House has belatedly rejected Vladimir Putin's proposal that Russia be allowed to question several U.S. citizens, including former U.S. Ambassador to Russia Michael McFaul, in exchange for cooperation with the Mueller probe.
The latest: Three days after the press conference in which President Trump praised Putin's "incredible offer," Press Secretary Sarah Sanders today released a statement saying that while Putin's offer was "made in sincerity," Trump "disagrees with it." Sanders had generated significant backlash just yesterday, including from McFaul and other former U.S. officials, when she said Trump would meet with advisers to discuss the idea. The Senate was planning to vote on a resolution opposing Putin's proposal.
It is a proposal that was made in sincerity by President Putin, but President Trump disagrees with it. Hopefully President Putin will have the 12 identified Russians come to the United States to prove their innocence or guilt.
Go deeper