Talks underway for Putin's White House visit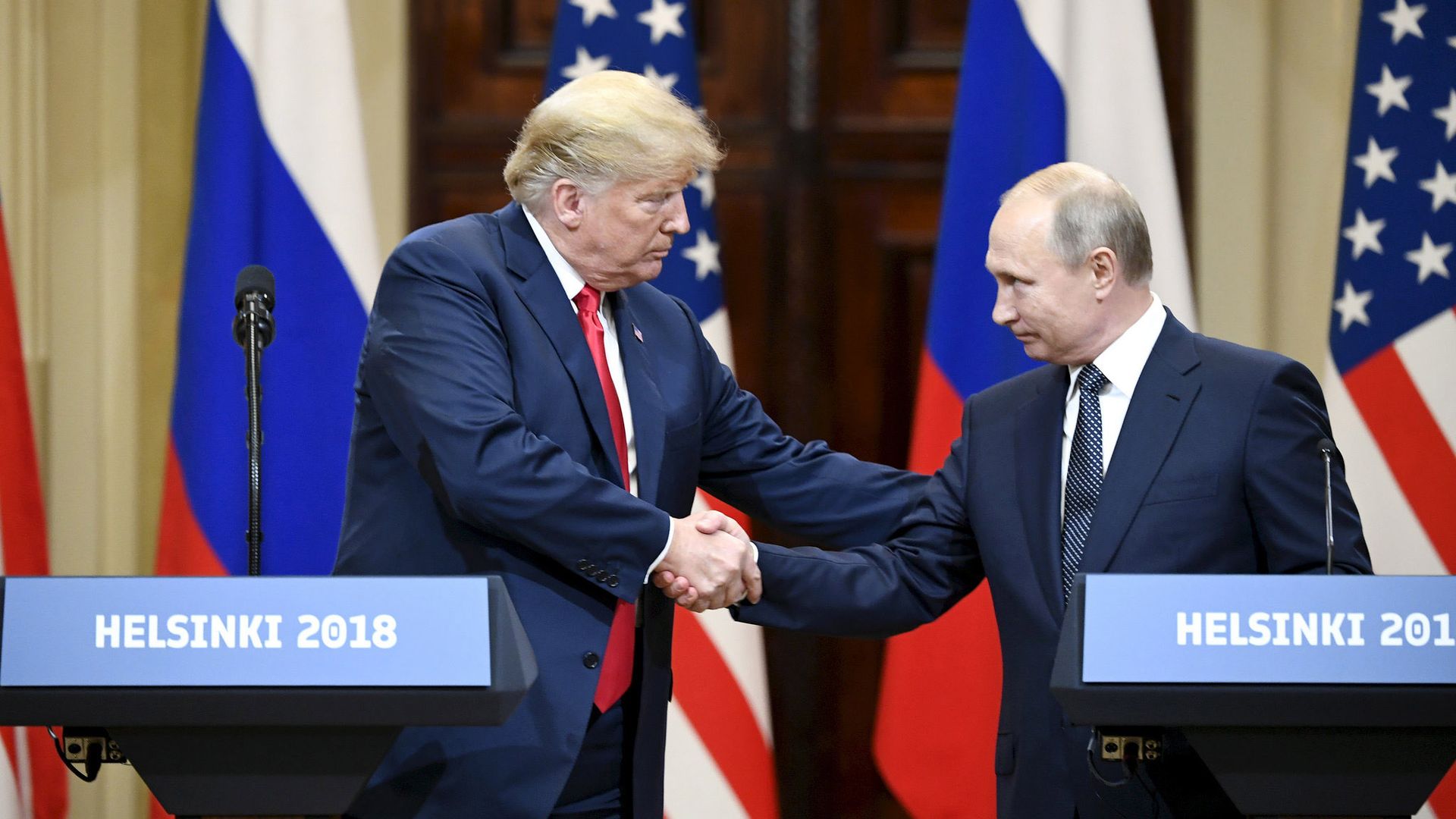 White House Press Secretary Sarah Sanders on Thursday said the White House has extended an invitation to Russian President Vladimir Putin to visit Washington this fall, and discussions are currently underway.
The backdrop: The invite comes amid growing frustration, across the political spectrum, over Trump's failure to condemn the Russian president for his government's meddling in the 2016 presidential election
Reality check: Putin's visit to Washington during the height of the midterm elections would likely prompt outrage. And Secretary of State Mike Pompeo, said earlier this year that he has "every expectation" Russia will "continue to try and [meddle]" in the midterms.
Go deeper