Meet Trump's nominee for the government's election security body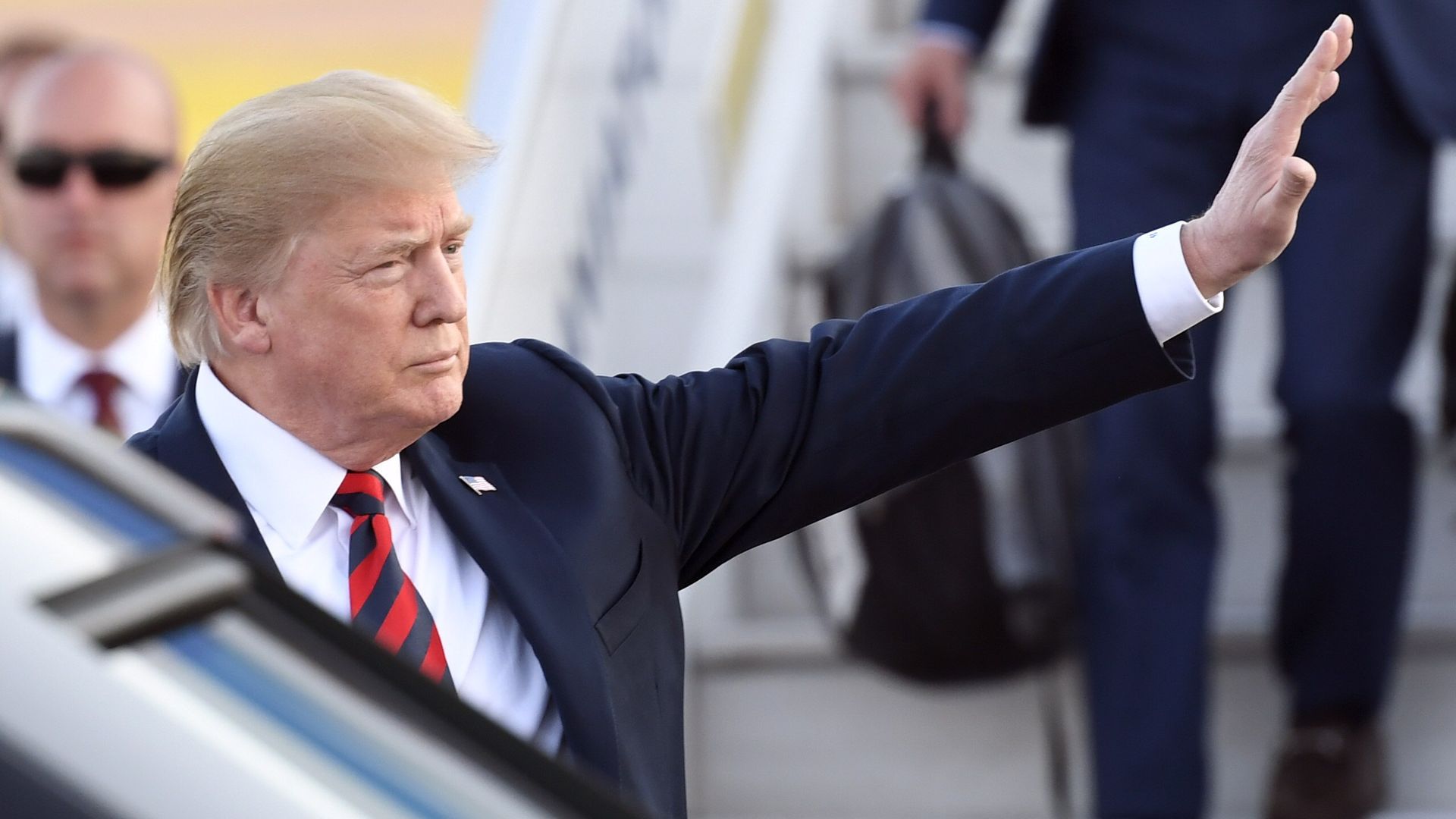 President Trump has nominated Donald Palmer, a former elections official from Virginia, to the U.S. Election Assistance Commission, the independent commission tasked with helping states update and improve their elections' security.
Why it matters: The commission is unable to take policy action, such as updating technical guidelines for voting systems' security, unless it has three commissioners — a problem Palmer would solve if confirmed.
The nomination came after House Speaker Paul Ryan recommended Palmer earlier this year to Trump, AshLee Strong, Ryan's spokeswoman, told Axios.
The big picture: The EAC's very existence often hangs in the balance. Republicans introduced legislation in Congress to eliminate it in February 2017. In the 114th Congress, a measure was introduced to eliminate the EAC altogether.
It's funding has been at risk as well: House-passed appropriations bills for FY2014 and FY2015 would have been defunded the commission.
The EAC's total funding has been decreasing since a high point in 2008, per the Congressional Research Service:
The backdrop: Not having enough commissioners to move forward on policy issues is a problem the EAC has had for several years. For most of the time period between 2011 and 2015 EAC did not have any commissioners, according to the CRS.
Most recently, it's been without a quorum of three since a former commissioner's term wasn't renewed earlier this year at a crucial moment in the buildup to the midterm elections. That commissioner, Matt Masterson, instead took on an election security role at the Department of Homeland Security.
Right now the EAC is working through the process of updating the Voluntary Voting System Guidelines. Sources describe the process as glacially slow and don't expect the new guidelines to be approved anytime soon.
His background: Palmer has worked on the EAC's advisory boards, including the Standards Board Executive Board and the Technical Guidelines Development Committee, according to the Bipartisan Policy Center, where he currently serves as a fellow on its Democracy Project.
In addition to acting as an elections official in Virginia, he has worked as Florida's director of elections, a trial attorney at the Department of Justice in the Voting Section of the Civil Rights Division, and a U.S. Navy intelligence officer, according to the Bipartisan Policy Center.
The intrigue: Palmer's resume could invoke critiques from voting rights advocates. ThinkProgress, a progressive news website, claims he was involved in the use of a Crosscheck system in 2013 to remove 57,000 voters from Virginia's rolls whose registration data matched that of someone in a different state. In 2014 he backed a move to use a voter ID law two weeks before a special election took place, according to The Washington Post.
Go deeper