Secretary Nielsen says she agrees with intel community "full stop"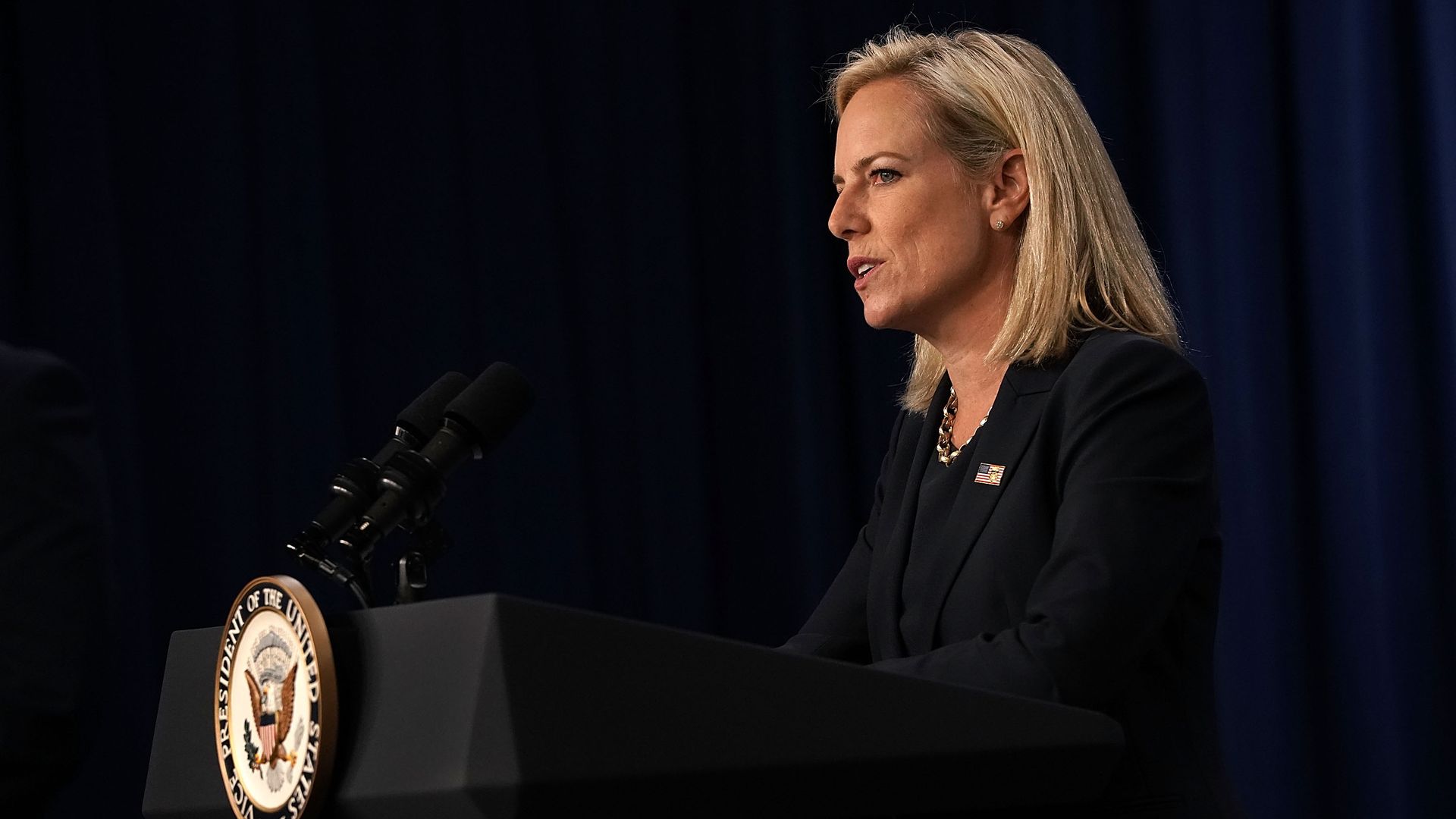 Homeland Security Secretary Kirstjen Nielsen, speaking at the Aspen Security Forum Thursday, said that while she hasn't "seen any evidence" that Russia targeted the U.S. election "to favor a particular political party," she agrees with the intelligence community's assessment "full stop."
Why it matters: The administration has vacillated on the the extent to which Russia interfered in the 2016 presidential election. The issue came to a head on Monday when President Trump refused to confront Russian President Vladimir Putin about Moscow's involvement during their joint press conference. The administration has since sought to clarify their position.
On Immigration
"Kids should be with their parents."
— Kirstjen Nielsen
Nielsen said the immigration system in the U.S. is "broken," and that "Congress is a part of it."
On the issues of migrant adults leaving behind children in the U.S., Nielsen said DHS will be working "to re-find them," but that it's "complicated because ... all of these adults who left without their kids left based on a decision to leave their children."
She said the family separation policy "wasn't a policy" as much as a "decision to enforce the law across the board."
On terrorism
Nielsen said that on average, the U.S. stops 10 terrorists a day from crossing the border.
The threat of terrorism "has changed ... I worry a lot about cyber," she said.
"Terror's gone viral."
One more thing: When asked about President Trump's "both sides" comment after the white supremacist rally in Charlottesville last year, Nielsen said: "It's not that one side was right and one side was wrong."
Go deeper