Russia displays newest weapons days after Putin-Trump summit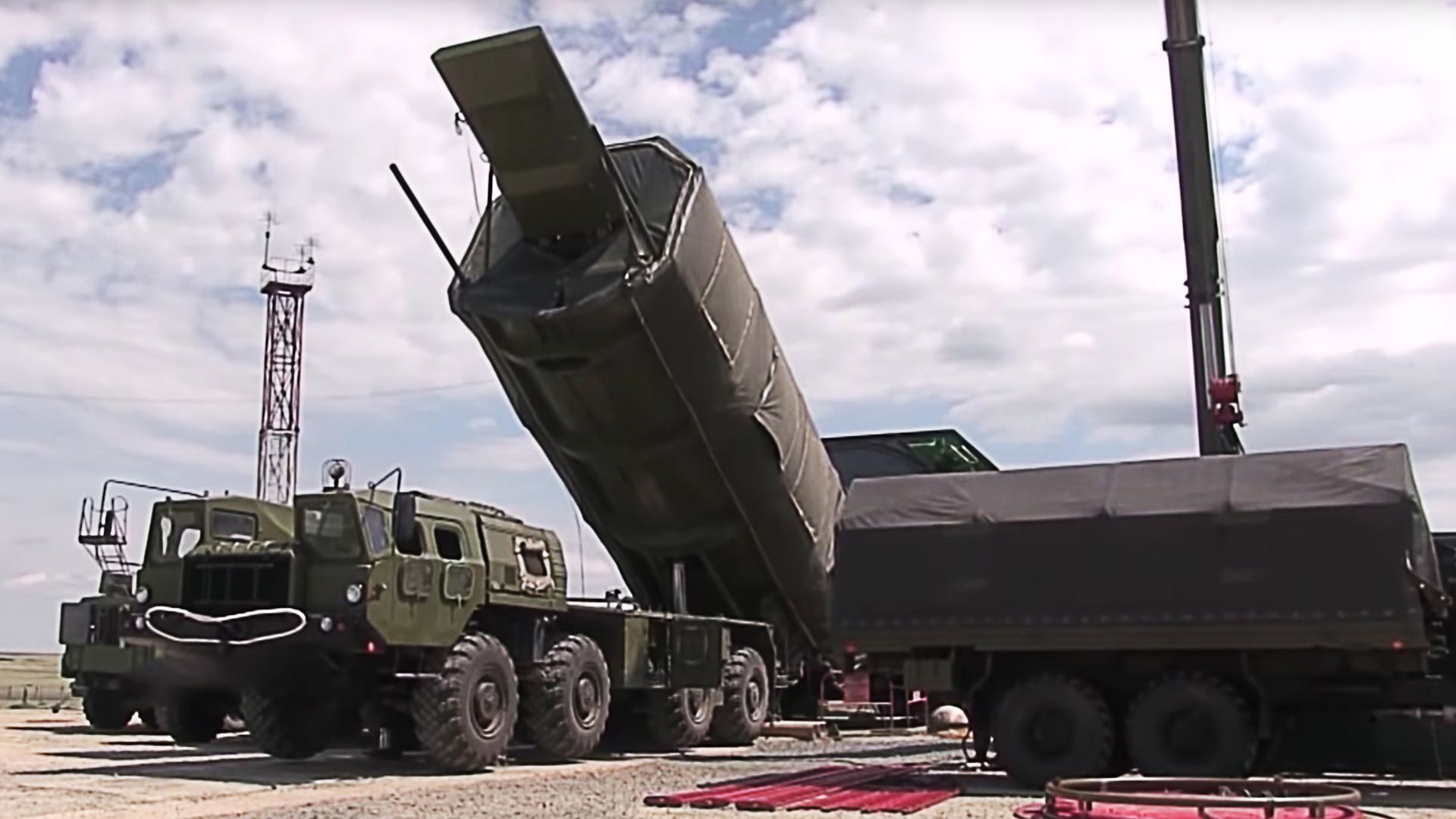 Just days after the one-on-one meeting between Russian President Vladimir Putin and President Trump when they reportedly discussed the intention to avoid a nuclear arms race, Russia broadcast videos Thursday that display its latest batch of nuclear and conventional weapons, Reuters reports.
The details: The Russian Defense Ministry aired "Hollywood-style footage of many of the new weapons Putin unveiled in March being tested or in action," per Reuters. "It showed a Russian MiG-31 fighter jet taking off from an airfield carrying the new Kinjal hypersonic missile and then launching it while airborne. MiG-31 jets which patrol the Caspian Sea have been armed with the Kinjal since April."
Go deeper