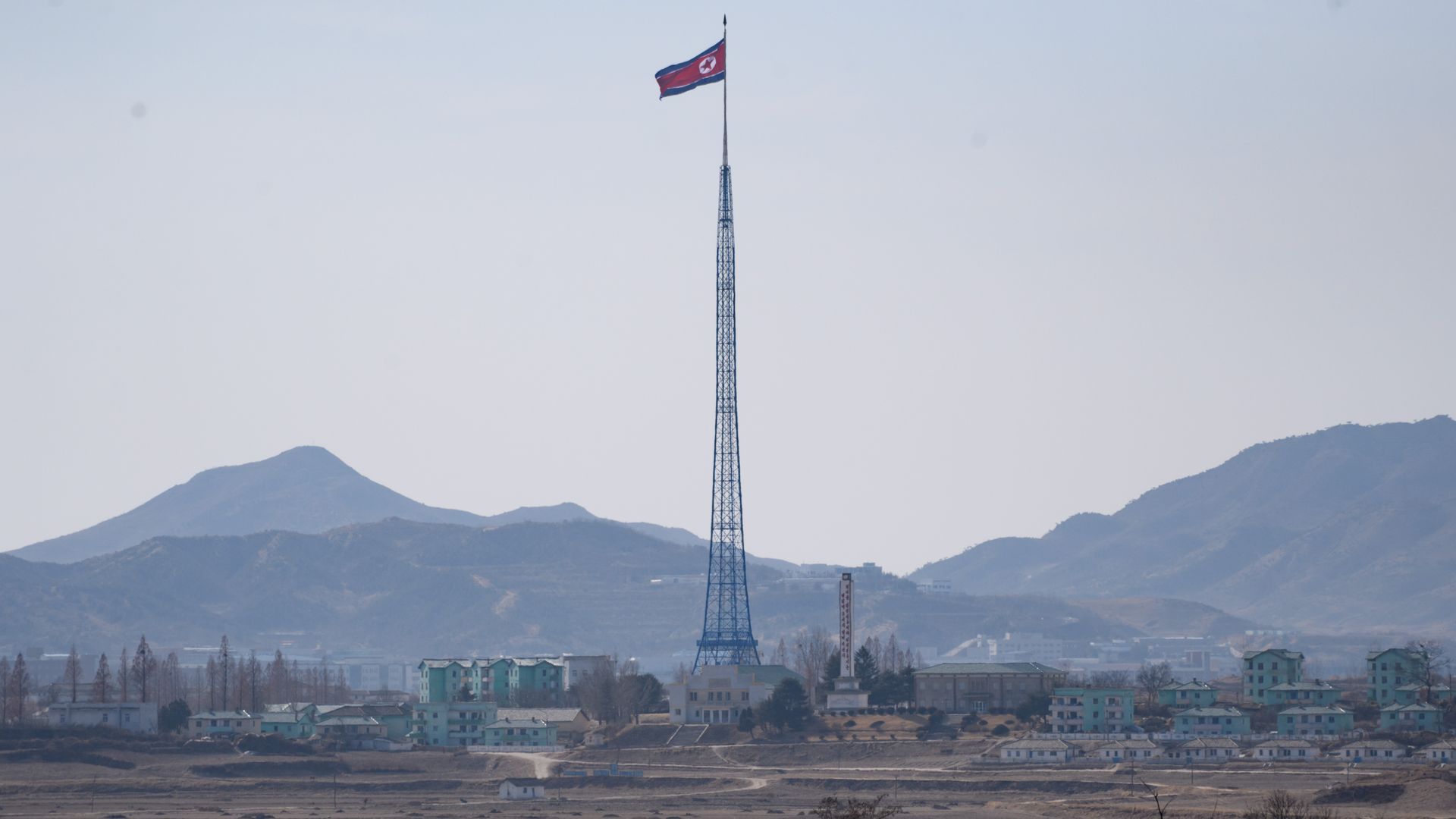 The dramatic Singapore summit between President Trump and Kim Jong-un has been followed by five weeks of occasional talk and no action. That could change next week.
The latest: In talks at the DMZ, North Korea agreed to return the remains of 50-55 troops killed during the Korean War, a U.S. official tells Stars and Stripes. The U.S. is reportedly scheduled to receive the remains on July 27, the 65th anniversary of the end of the war, but further delays are possible.
"This is clearly a step forward in terms of building confidence in one another," says Bill McKinney, a former U.S. official who took part in remains recovery negotiations with North Korea in 2011. "And they owe us quite a bit in terms of confidence-building measures," he says, to reciprocate for Trump's suspension of joint military exercises with South Korea.
Delays have led to speculation North Korea may be demanding money or concessions for the remains. McKinney says North Korea did ask for money in the 2011 talks, which were over a broader search and recovery program, but it was a "relatively small" amount. However, he says it's very possible not all of the remains will turn out to be U.S. troops — or even human.
Jim Walsh, an international security expert at MIT who has negotiated with North Korea, notes that the country is believed to have the remains of up to 200 troops. He says North Korea appears to be doing "just enough to make an impression."
"It will take the heat off if we get the remains back. Everyone will be happy and it will buy another few months."
— Jim Walsh
That seems to mirror North Korea's approach to nuclear talks, which are a far heavier lift. Besides a rebuke for Secretary of State Mike Pompeo over what it termed "gangster-like" demands on denuclearization, North Korea's primary tactic has been to delay. Trump doesn't seem to mind, saying this week that there is "no rush" on denuclearization.
Jung Pak, former CIA analyst now at Brookings, says that gives Kim "a lot of flexibility."
"It's a favorable environment for North Korea to continue to drag things out at the moment."
— Jung Pak
The view from Beijing...
"It's clear China is happy with a process of denuclearization that gets drawn out," says Chris Johnson, a former CIA analyst now at CSIS. And amid a trade war with Trump, Beijing doesn't seem to mind Kim's more provocative approach.
"It seems to me that they wouldn't be so sharp with Pompeo without Chinese support," he says. "China has given enough of a nod that they're ok with the North Koreans being punchy.
Lines of communication have also been strengthened between China and North Korea, he says. "In the past there were some pretty clear indications that the Chinese and North Koreans were working at cross-purposes. I think those are gone."
What to watch...
"We have to continually remind ourselves that Trump chose a top-down strategy," Walsh says. "Summit before negotiations. I certainly don't expect miracles after five weeks, or even five years frankly, because we don't even have an agreement in place."
For now, both sides are seeing political benefits. Polls showed support for the summit in the U.S., and Kim's pariah status is fading after his leap onto the world stage.
Absent progress in the coming months, though, Pak says: "I can envision a scenario in which Trump says, 'enough Pompeo, I've got to do this myself.' There's another scenario in which he says, 'enough diplomacy,' and goes back to guns blazing."
Go deeper