Helsinki fallout: Trump ponders Putin's outlandish proposal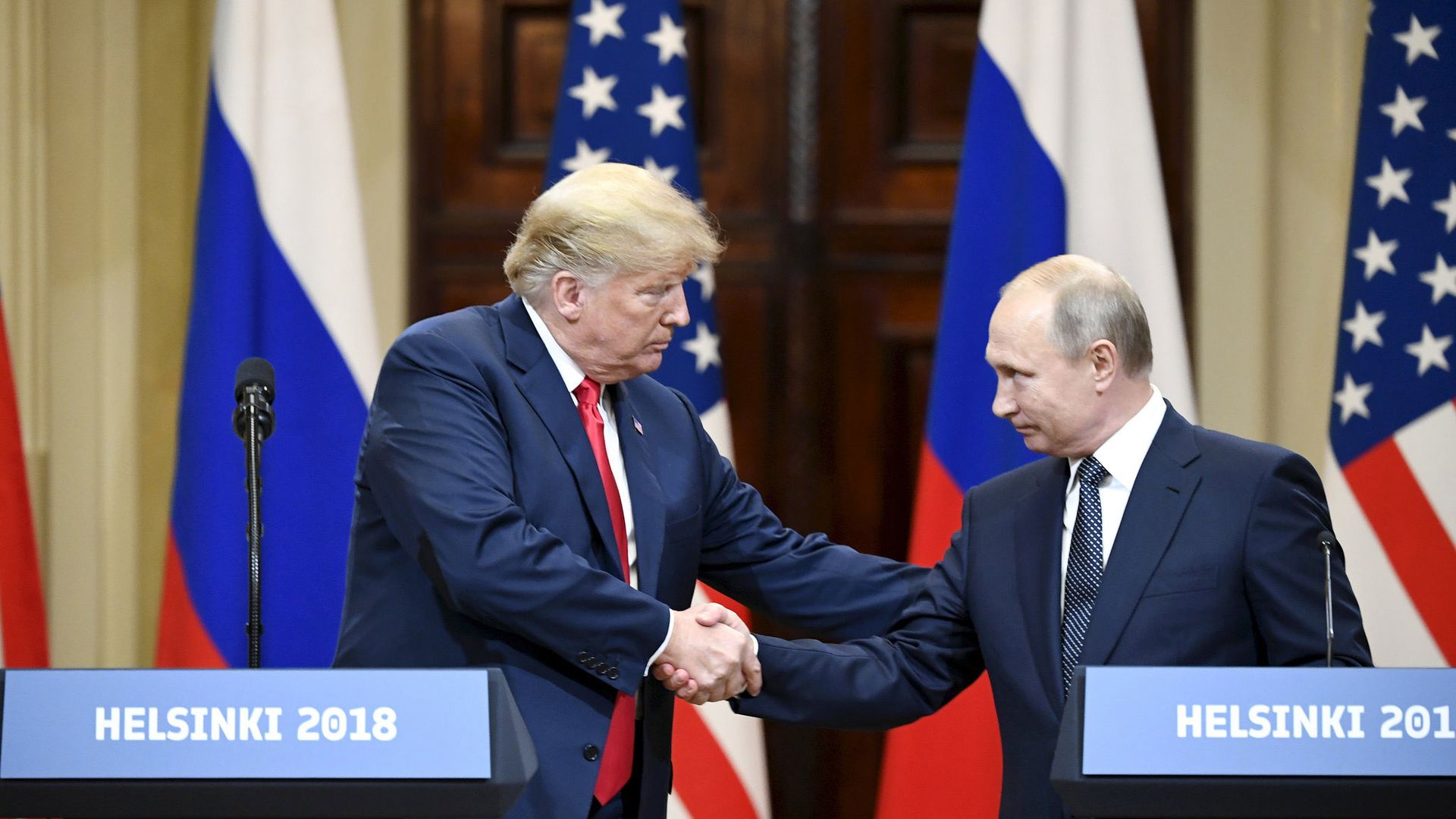 The White House and State Department don't seem to be on the same page about a controversial proposal from Vladimir Putin — that in exchange for cooperation with the Mueller probe, Russia be allowed to question several U.S. citizens, including former U.S. Ambassador to Russia Michael McFaul.
Why it matters: President Trump referred to Putin's idea as an "incredible offer" during their Monday press conference, but it has generated strong pushback, including from former U.S. officials. Minutes after White House Press Secretary Sarah Sanders confirmed that Trump would "meet with his team" to discuss the proposal, State Department spokeswoman Heather Nauert said Russia's "assertions" about the U.S. citizens involved were "absolutely absurd," and she understands the "great concern" over the prospect.
Nauert would not completely rule out the idea, though. She said she hadn't seen Sanders' remarks, and noted that it could be a matter for the Justice Department.
The backdrop:
The assertions Nauert was referring to center around Bill Browder, the U.S.-born financier and activist who has been a thorn in the Kremlin's side for years.
"On Tuesday, the Russian Prosecutor General's office released a wishlist of potential people to extradite, including members of the State and Homeland Security departments and members of the CIA. McFaul, a former ambassador who had strained relations with the Kremlin and has since said he was banned from traveling to Russia, was also included," per Politico's Eleanor Mueller.
Go deeper