Zuckerberg: Facebook shouldn't decide "what's true"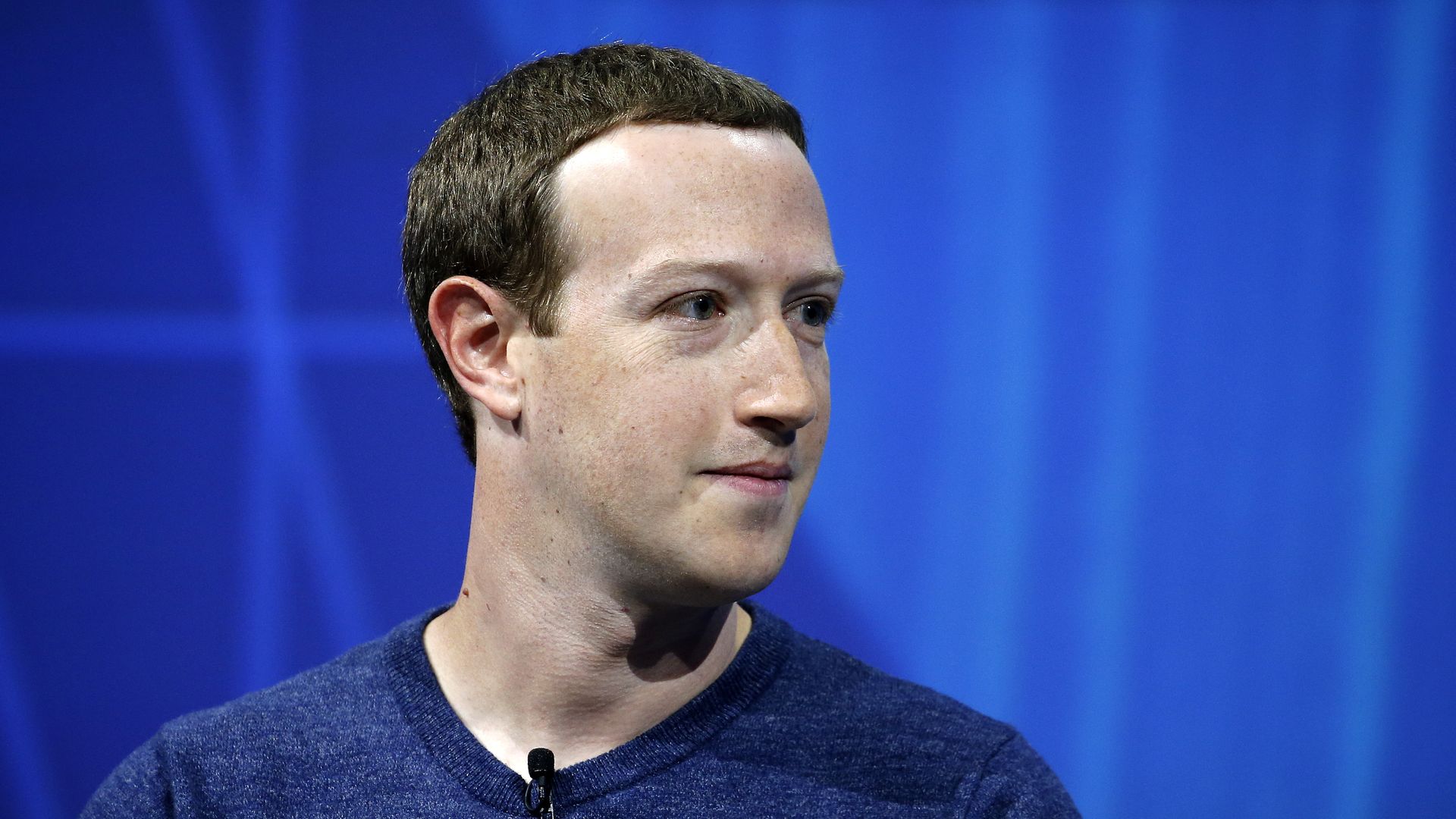 Recode's Kara Swisher hosted a 90-minute interview with Facebook founder and CEO Mark Zuckerberg Wednesday that revealed a debate on Zuckerberg's views of what content should stay — and what should go — on the social network.
The big picture: Getting the most pushback from the interview is Zuckerberg's opinion that Facebook doesn't necessarily have the responsibility to remove false information.
Where he stands: A user's voice should not be disrupted on Facebook as long as it doesn't affect community safety, he said. When Swisher prodded him on controversial posts from InfoWars' claiming that the Holocaust was fake or the Sandy Hook shooting didn't happen, Zuckerberg agreed they were false posts, but they should be moved down a user's feed rather than removed entirely.
"As abhorrent as some of this content can be, I do think that it gets down to this principle of giving people a voice."
— Zuckerberg
Yes but: Zuckerberg cited an example when Facebook removed posts related to hate messages from monks in Myanmar. In that case, those posts would result in real harm and attacks.
"I don't think that we should be in the business of having people at Facebook who are deciding what is true and what isn't."
On China: Zuckerberg played into Americans' fear of China to push back on some critics' calls to break up Facebook. If the government broke up Facebook, Zuckerberg said Chinese companies, who "do not share the values that [Facebook has], would move in to fill the void Facebook leaves open. I don't think Chinese companies are going to wanna cooperate as much and try to aid the national interest there."
On Russian meddling: "We have no reason not to believe U.S. intelligence from Russian meddling in the 2016 election," Zuckerberg said, also citing Facebook is working to prepare for this year's elections in the U.S., Brazil and Mexico.
The bottom line: Facebook was created in a budding internet age when social media was at its purest. Zuckerberg said that the social network's inception was "overly idealistic" on the good parts of online connection. Now, Zuckerberg will continue to deal with the dark side they were unprepared for: data leaks, fake posts, election meddling, and answering to U.S. Congress and the European Union on its size and data practices.
Go deeper