Elon Musk apologizes for calling Thai cave rescuer a "pedo guy"
Elon Musk apologized for his tweet calling Vernon Unsworth, a British diver who participated in the cave rescue mission for 12 young Thai boys and their soccer coach, a "pedo guy."
"As this well-written article suggests, my words were spoken in anger after Mr. Unsworth said several untruths & suggested I engage in a sexual act with the mini-sub, which had been built as an act of kindness & according to specifications from the dive team leader. ... Nonetheless, his actions against me do not justify my actions against him, and for that I apologize to Mr. Unsworth and to the companies I represent as leader. The fault is mine and mine alone."
Flashback: Musk had offered the services of a mini-submarine to be used in the rescue, though it was ultimately not utilized.
Musk's original tweet — which has been deleted — was a reply to Unsworth, who mocked his idea of sending the mini-submarine to save the boys.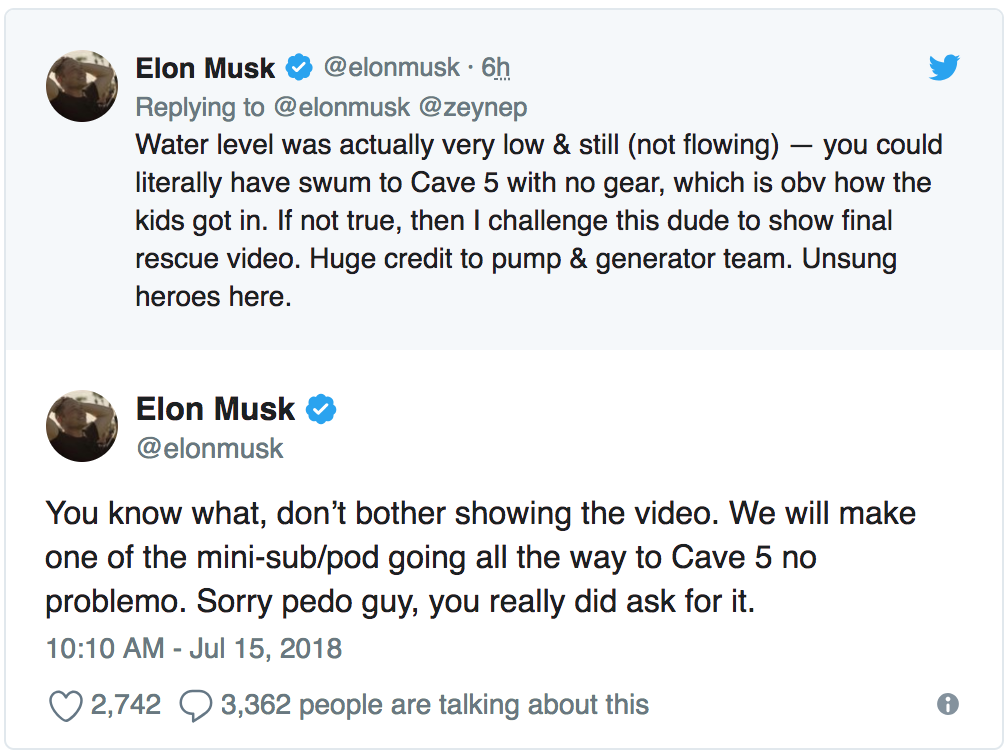 What's next: Unsworth told reporters at the cave site that he was considering legal action against Musk, per The Guardian.
Go deeper