Democrats' 2018 slogan: "For the People"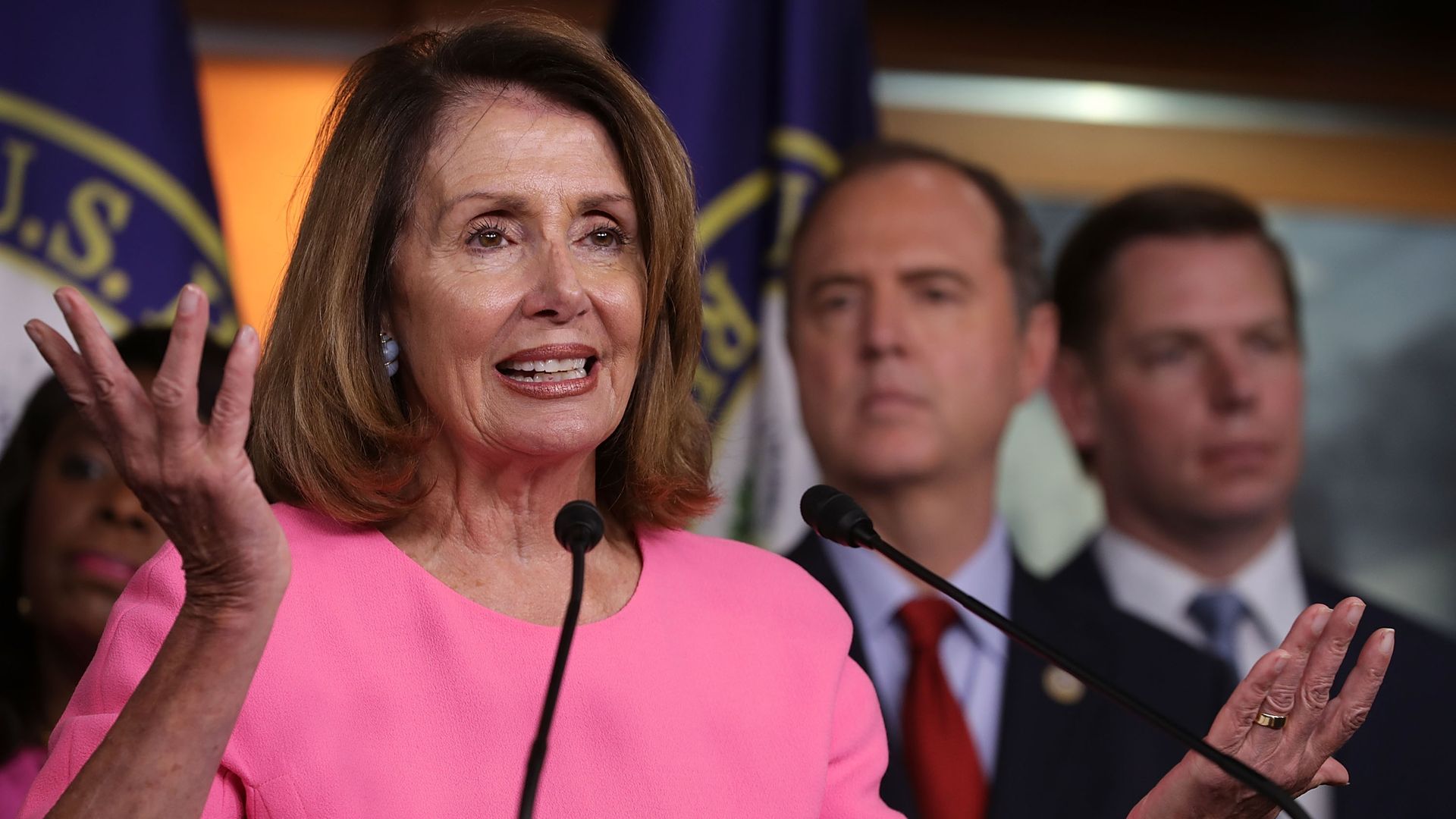 House Democrats shared their new campaign slogan for 2018, per Politico: "For the People."
Why it matters: Dems are trying to capture what they stand for by simplifying their economy-focused "A Better Deal" message, but neither slogan will inspire Democratic voters the way Trump's "Make America Great Again" broke through with Republicans.
Yes, but: Take it from Rep. Cheri Bustos, who told Politico that no one is "claiming this is poetic ... It's just a way, in a quick way, to put together the answer to what we stand for."
The message will focus on using infrastructure to increase wages; highlighting Republican corruption; and fixing health care and prescription drug costs.
Go deeper: Democrats' anti-Trump message might work in the midterms.
Go deeper