Carlsberg turns to AI for brewing help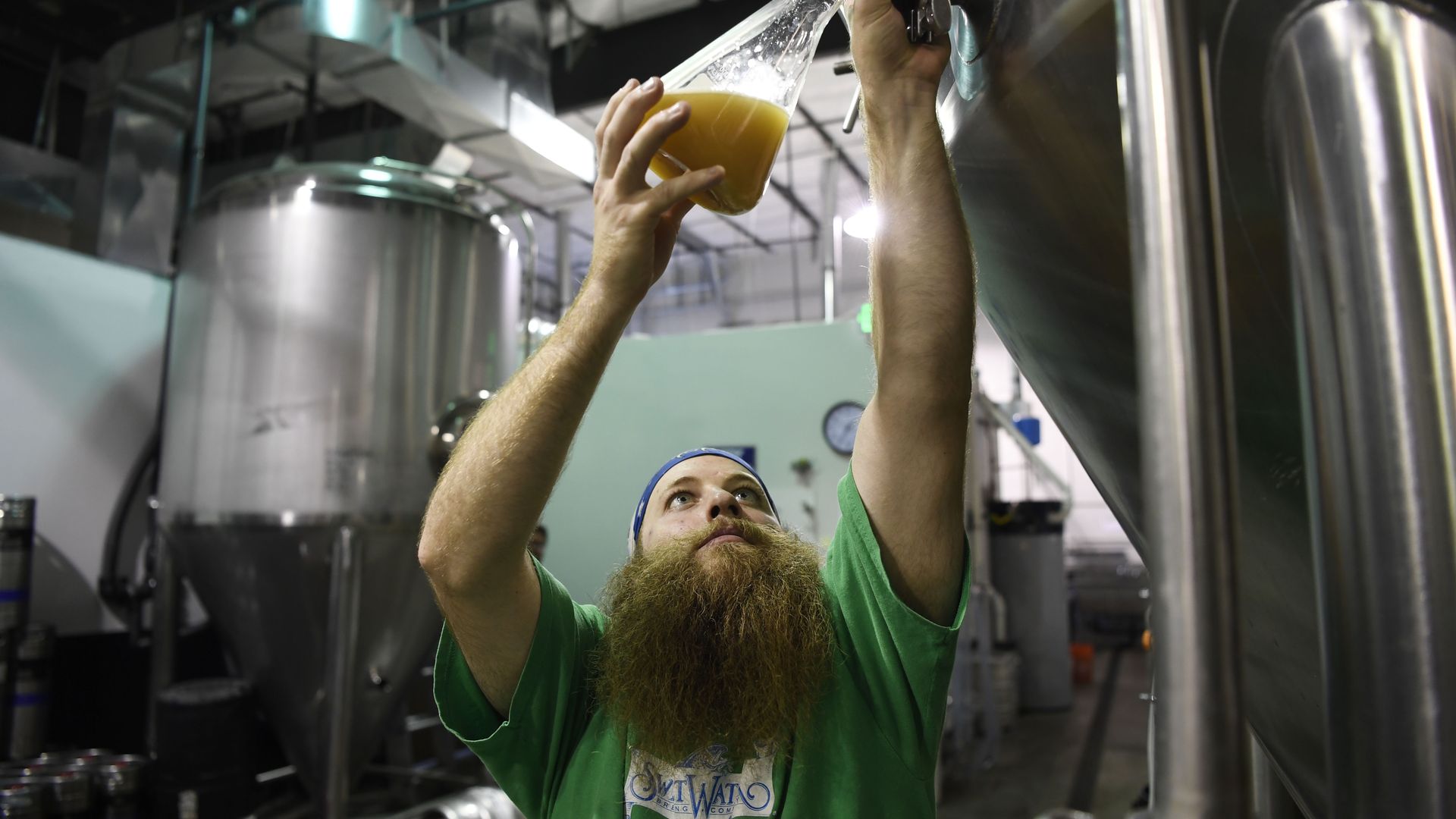 Since we've sequenced the human genome and created a tool that can edit it, the logical next step is Carlsberg's Beer Fingerprinting Project, which uses machine learning to predict a beer's taste profile — bitter, sweet, toasty, and so on.
The big picture: Brewing is chemistry, and computer-assisted analysis can help fine-tune recipes or processes that can make a lot of money for beer companies. It was only a matter of time before AI snuck into the brewery.
The details: This project from the centuries-old Danish brewer will allow it to iterate more quickly to come up with new types of beer to sell.
It's gimmicky, sure, but cutting down on costly, time-consuming brewing rounds can save a big brewery money.
The big question: Even if the system can eventually predict a beer's flavor profile — for now, it can only differentiate between types of beer — can it guess what tastes good to actual people?
"It may sound nice to have to taste a lot of beers every day, but we create hundreds of small microliter brews and beers, in such small volume that they're not really testable."
— Jochen Förster, director of Carlsberg Research Laboratory, in a
Microsoft blog post
Be smart: There is no industry that won't try shoehorning AI into its work — whether because it makes sense or because it's the buzzword du jour.
Förster told CNET: "We have had an unexpectedly positive marketing benefit from working with artificial intelligence."
Steve LeVine's thought bubble: Do we really need more types of beer?
Drink up: Microsoft's blog post describes how it helps analyze the data from Carlsberg's sensors.
Go deeper