Updated Jul 17, 2018 -

World
Theresa May will need a break from Brussels on Brexit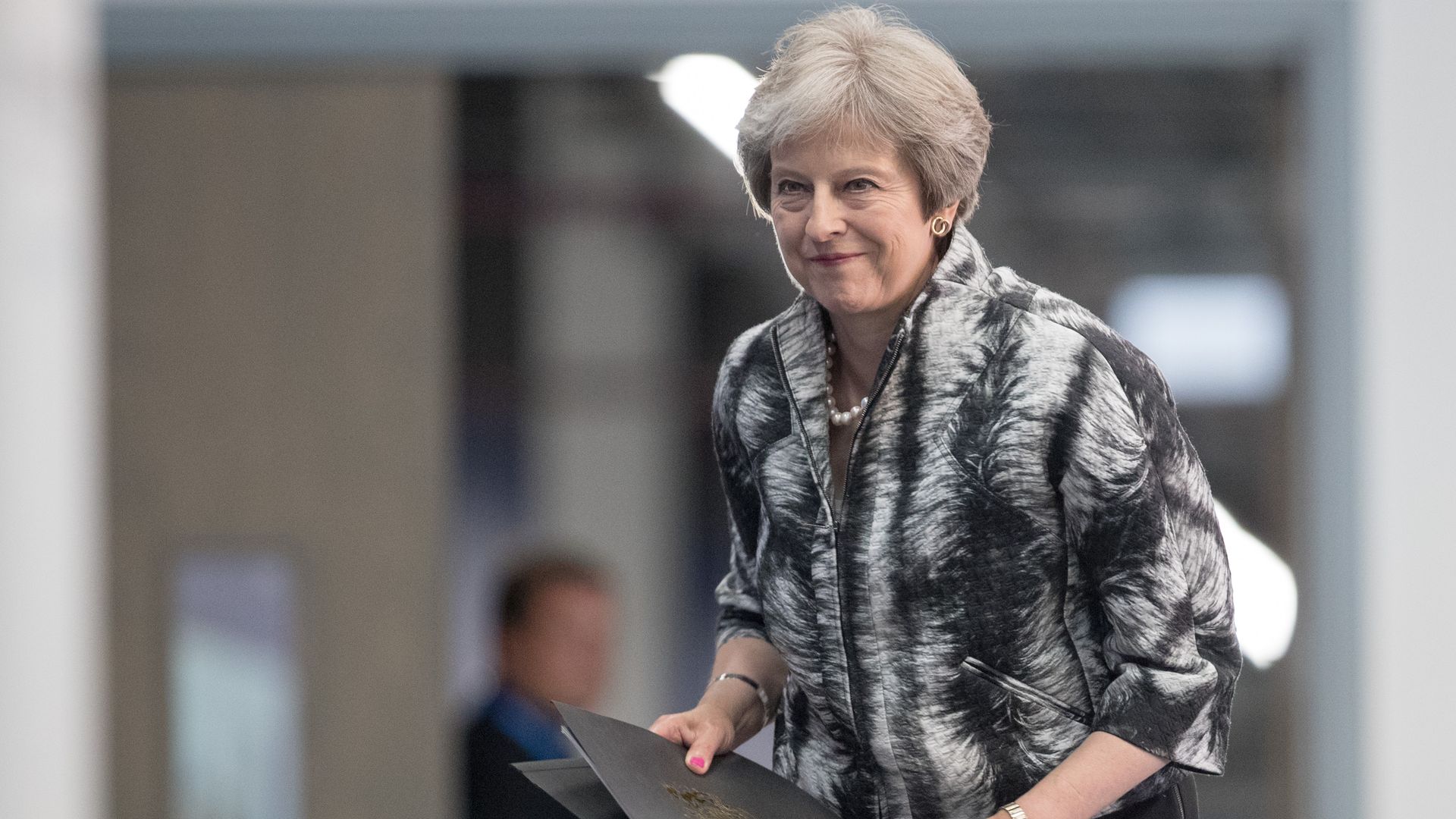 While U.K. Prime Minister Theresa May held a lively press conference with President Trump Friday at her country retreat, Michel Barnier, the EU's Brexit point man, was in Washington responding to her Brexit plan.
Between the lines: May is facing an intraparty revolt for allegedly going too "soft" in her plan, but parts of it still look unacceptable from Brussels. Still, EU officials aren't anxious to see May fall, and a "no deal" Brexit would also damage Europe. So can Barnier show a bit of flexibility?
Early signs aren't all that promising. Take the EU's single market, which allows goods, capital, services, and labor to travel freely around the continent. May wants to stay in the single market for goods, but not for services — and don't get her started on free movement of people.
Barnier, speaking at the Carnegie Endowment, called the single market the EU's "biggest asset" and said there's no room there for flexibility. "We respect their red lines," he said, "but because of those red lines they close doors."
He also said he plans to "do everything for this Brexit to be unique," meaning he won't give May the kind of deal that would tempt other countries to leave.
What to watch: May will have to make concessions to Brussels, then turn around and sell that deal to parliament. With the Conservatives split and Labour likely to vote "no" in hopes of toppling May's government, that might not be possible.
That could mean fresh elections, or even a second referendum. Either would take time — and the clock is ticking. Barnier and the EU may at least be flexible on that point, and grant May an extension.
Go deeper