U.S. to retrieve remains of service members killed in Korean War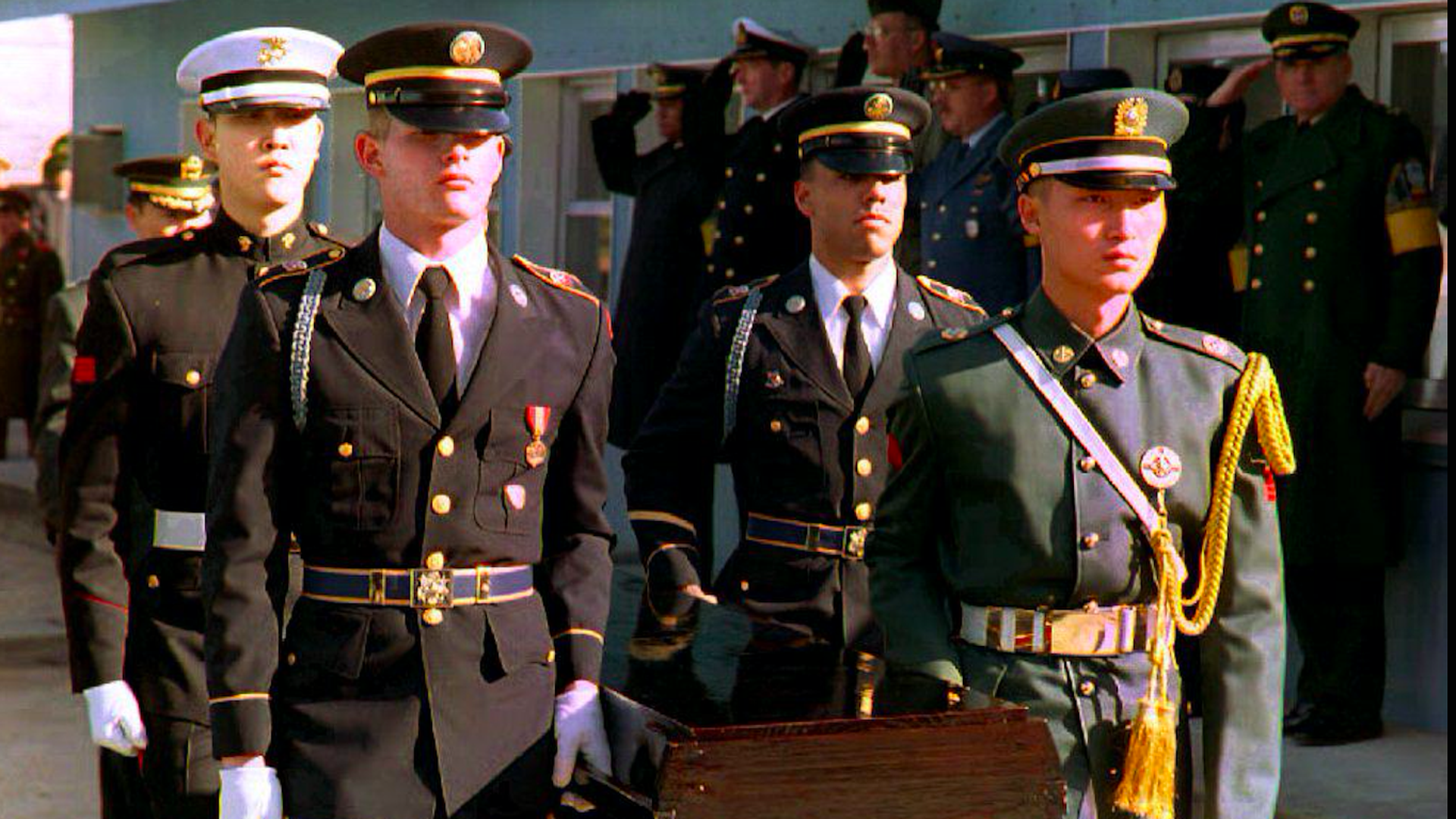 U.S. military officials said they are expecting to retrieve the remains of up to 55 service members who were killed during the Korean War within two weeks, reports the Washington Post.
Why it matters: "It would be the first time that remains believed to be those of U.S. troops have been directly returned by North Korean officials in 13 years," the Post notes, citing an official who said the timing and number of remains could change. 
The backdrop: Both nations have sent the remains of hundreds of service members since the 1990s, but the transfer process was reportedly marred with mistrusts. In 2005, President George W. Bush halted the process amid diplomatic tension with North Korea.
The details: A U.S. and North Korean general met on Sunday to discuss the repatriation details, the first such meeting since March 2009, per the Post.
The countries have also reportedly agreed to restart past efforts to search for the remains of other Americans in the northern part of the Korean peninsula.
Go deeper