Trump doubles down on Putin's denial of collusion in Hannity interview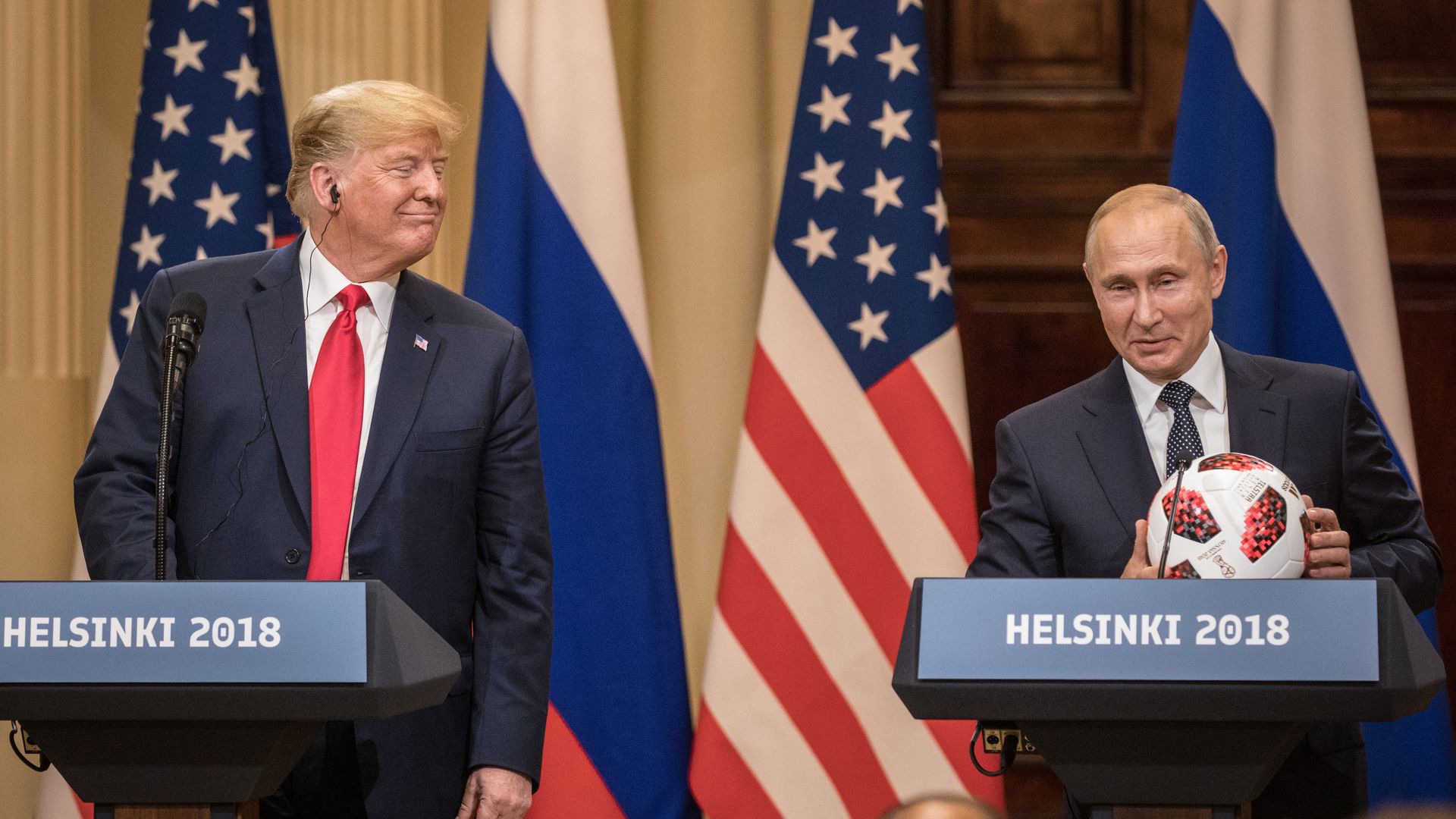 President Trump, who seemed to side with Russian President Vladimir Putin at the Helsinki summit Monday rather than the U.S. intelligence community, doubled down on the leader's strong denial of election meddling and criticized the United States' poor state of relations with Moscow during an interview with Fox News' Sean Hannity.
"[Putin] said there's absolutely no collusion, which you know, and everybody who watches this show knows, and I think most of the country knows ... And I tell you, I thought it was a really amazing time ... I thought that President Putin was very, very strong."
— President Trump
After that, Hannity seemed to agree with Trump's dismissal of collusion and moved onto other topics, including nuclear proliferation and the eradication of ISIS.
Other highlights:
Mueller investigation: Trump characterized Special Counsel Robert Mueller's Russia probe as a "phony, witch hunt deal" that's driven "a wedge" between the U.S. and Moscow. He added that Putin agrees that it's "a shame."
Trump said he and Putin discussed War and Peace, Syria, and Ukraine: "At the end of this I think we came to a lot of real, good conclusions." Trump added that the summit was "really good" for Israel, "he loves Bibi."
The backdrop: The interview with Hannity comes after the president cast doubts on the U.S. intelligence community's conclusion that Moscow meddled in the 2016 presidential election to help Trump. His refusal to confront Russia, a U.S. adversary, stunned lawmakers from both parties.
Go deeper