Trump confirms plan to repaint Air Force One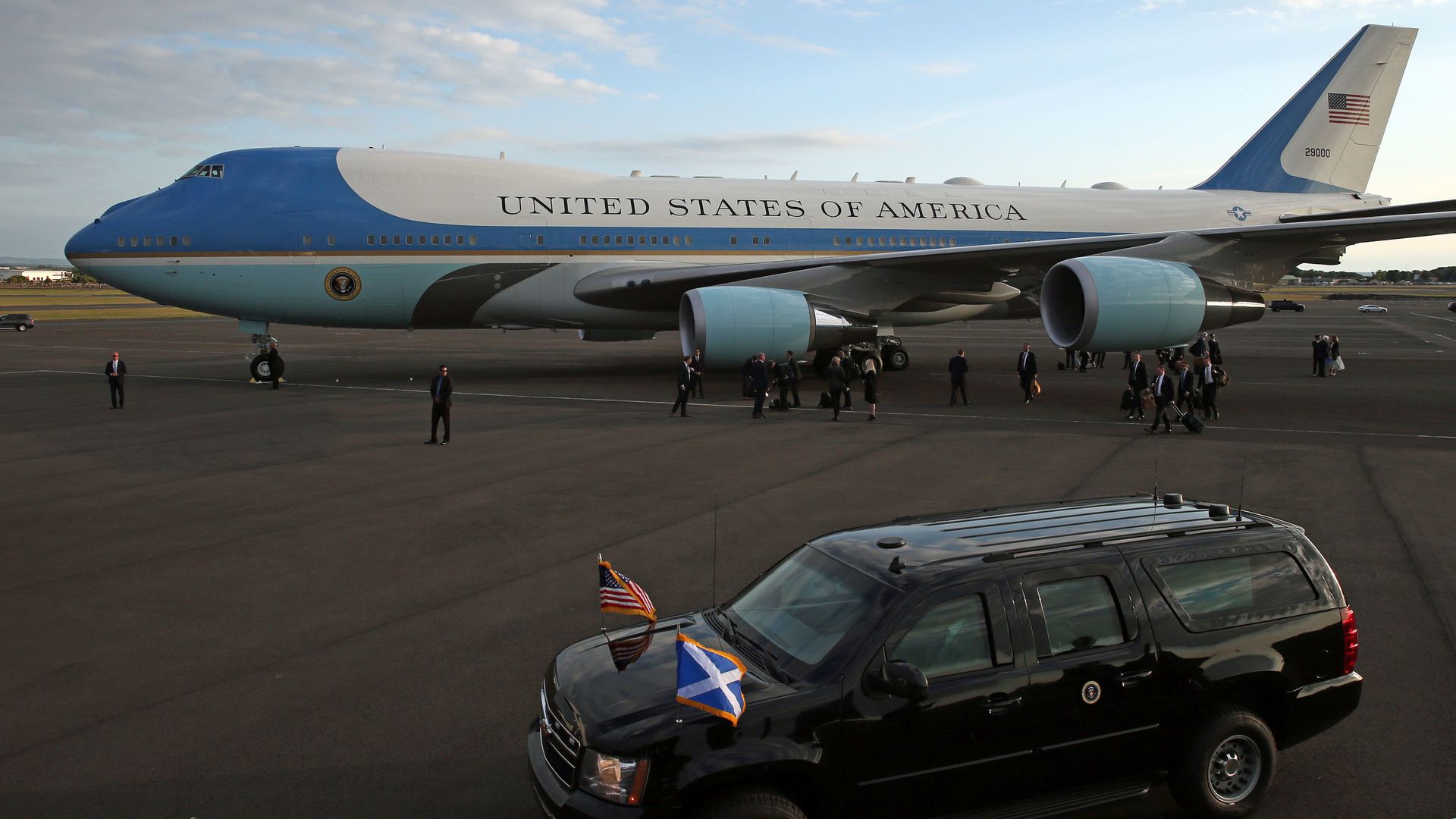 President Trump is making major changes to Air Force One, confirming a report last week by Axios' Mike Allen.
"[I] said, 'I wonder if we should use the same baby blue colors?' And we're not. Air Force One is going to be incredible. It's gonna be the top of the line, the top in the world. And it's gonna be red, white and blue, which I think is appropriate."
— Trump to
CBS' Jeff Glor
The backdrop: The White House had said in February that Trump negotiated a $3.9 billion deal with Boeing for the new planes. Trump told Glor he was able to save $1.5 billion and that the current model is 30 years old.
Go deeper