NSA, Cyber Command to counter Russian meddling without White House guidance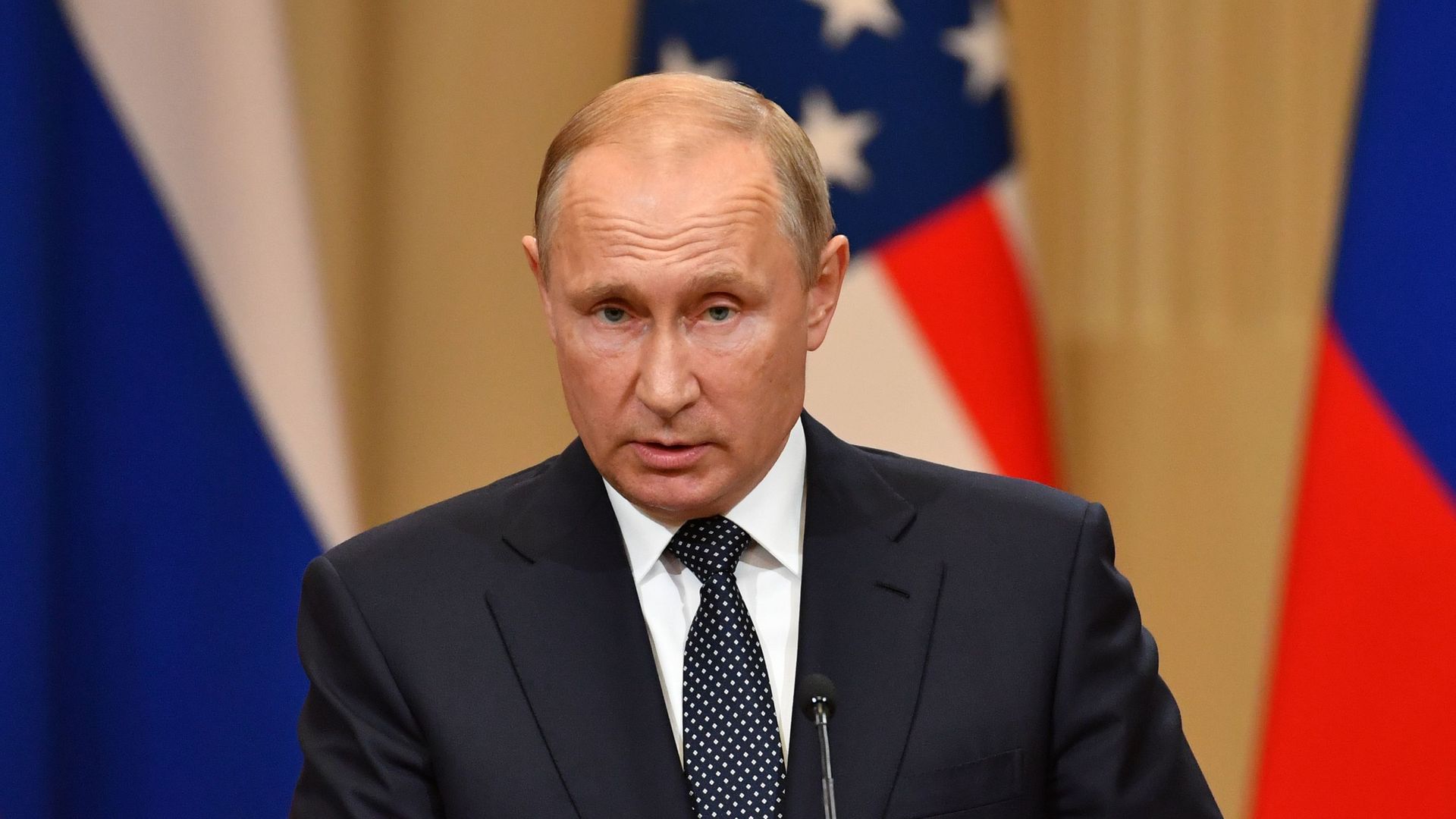 Paul Nakasone, who heads both the National Security Agency and U.S. Cyber Command, has directed both security branches to coordinate actions to counter future Russian interference in this year's midterm elections, the Washington Post's Ellen Nakashima reports.
Why it matters: U.S. security agencies are taking action on Russian meddling without guidance from the White House — which now stands in the crosshairs of U.S. intelligence assessments on whether Russia meddled in the 2016 U.S. elections. President Trump's stance was highlighted Monday when he was unable to stand behind U.S. intelligence and condemn Russian meddling during his press conference with Russian President Vladimir Putin in Helsinki.
The details: Nakashima explains the NSA, which focuses on electronic spying, and the military's Cyber Command could launch joint offensive measures to disrupt adversaries' computer networks. The NSA and Cyber Command would reportedly work with the Department of Homeland Security, the FBI, and the CIA. A DHS official confirmed the coordination to Axios. Cyber Command would not offer comment to Axios. The White House, NSA, FBI, and CIA did not immediately return request for comment.
The state of play: The FBI and DHS have been in coordination on election meddling. The FBI initiated a task force on election meddling last year that works with DHS, while DHS provides security scans to states for their election infrastructure — one of many methods to help states bolster their election infrastructure.
Russia is showing no signs of letting up on its hacking. And while the DHS has assessed that Russia doesn't have a robust targeting campaign so far this year, the threat still looms, Homeland Security Secretary Kirstjen Nielsen said this weekend.
Go deeper:
Go deeper