Updated Jul 16, 2018 -

World
Trump-Putin summit: "a very, very good start for everybody"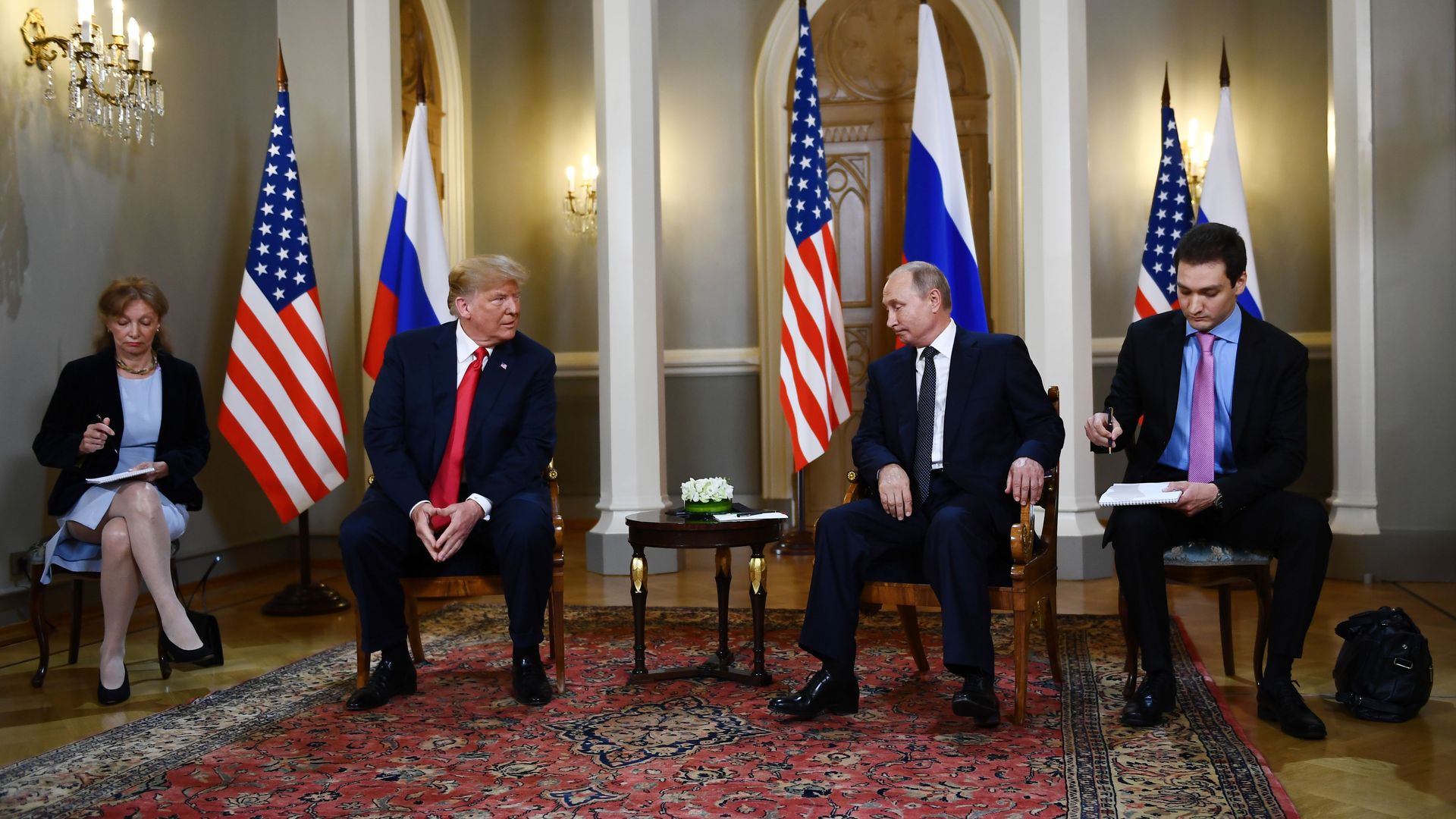 President Trump is calling his 2+ hour one-on-one Helsinki meeting with Vladimir Putin "a very, very good start for everybody."
"I think we have great opportunities together ... and frankly we have not been getting along very well for the last number of years ... I think we will end up having an extraordinary relationship ... Getting along with Russia is a good thing, not a bad thing."
— Trump's remarks to reporters as meeting began
Trump opened his remarks by congratulating Putin on "a really great World Cup, one of the best ever."
"We have a lot of good things to talk about and things to talk about. ... I think the world wants to see us get along, we are the two great nuclear powers."
"We have 90 percent of the nuclear — that's not a good thing, that's a bad thing. And I think we hopefully can do something about that."
"And with that the world awaits, and I look forward to our personal discussion."
Putin said to Trump: "Of course, the time has come that we speak extensively about our bilateral relations and various problem points around the world. There are enough of them that we ought to pay attention to them."
The Russians said that the one-on-one meeting between the two leaders lasted a little over two hours, but White House spokesman Hogan Gidley did not confirm, the pool reports. A news conference is expected later today after an expanded meeting with more officials from each country.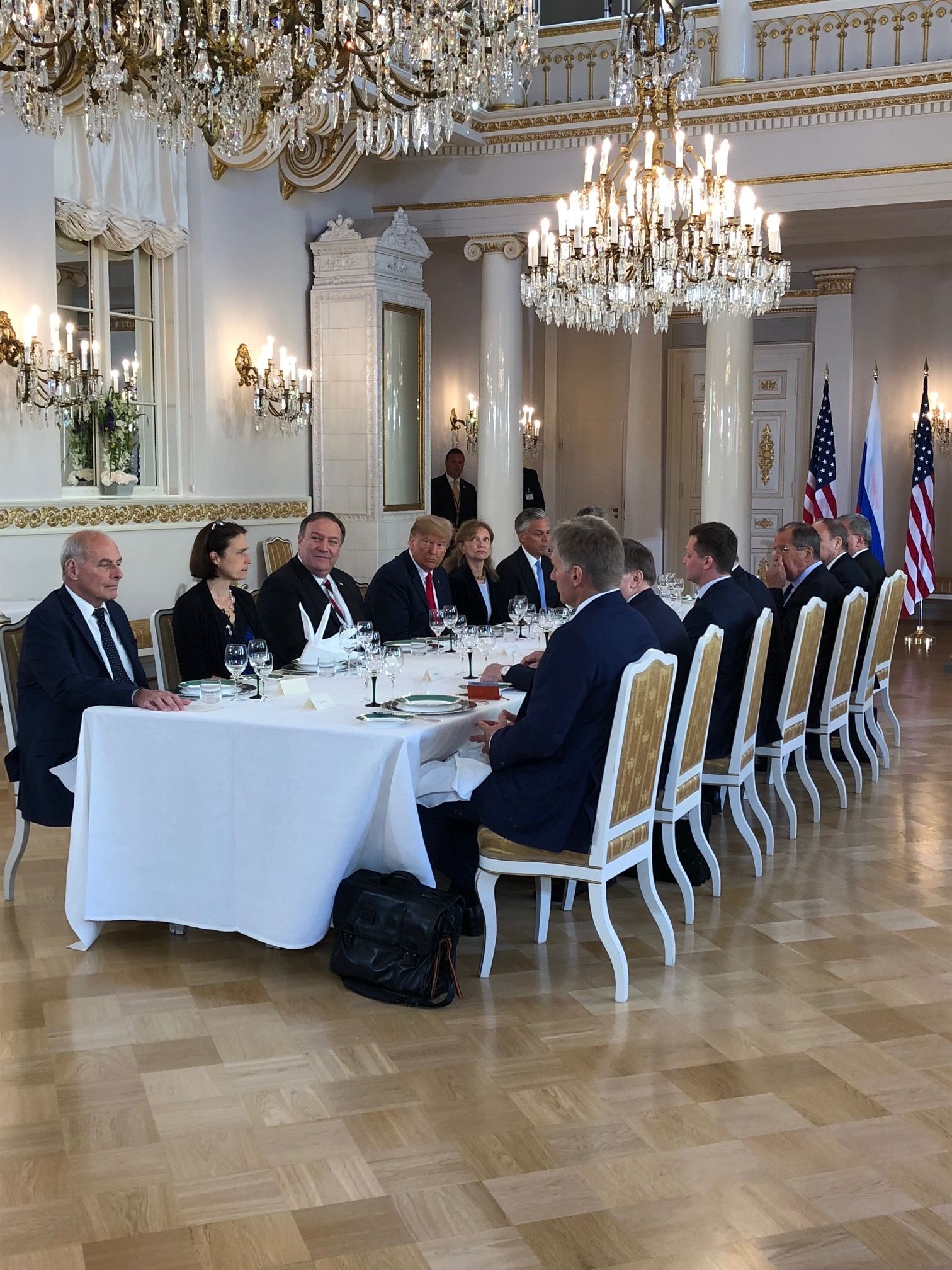 Go deeper