To solve global warming, we need to expand cooling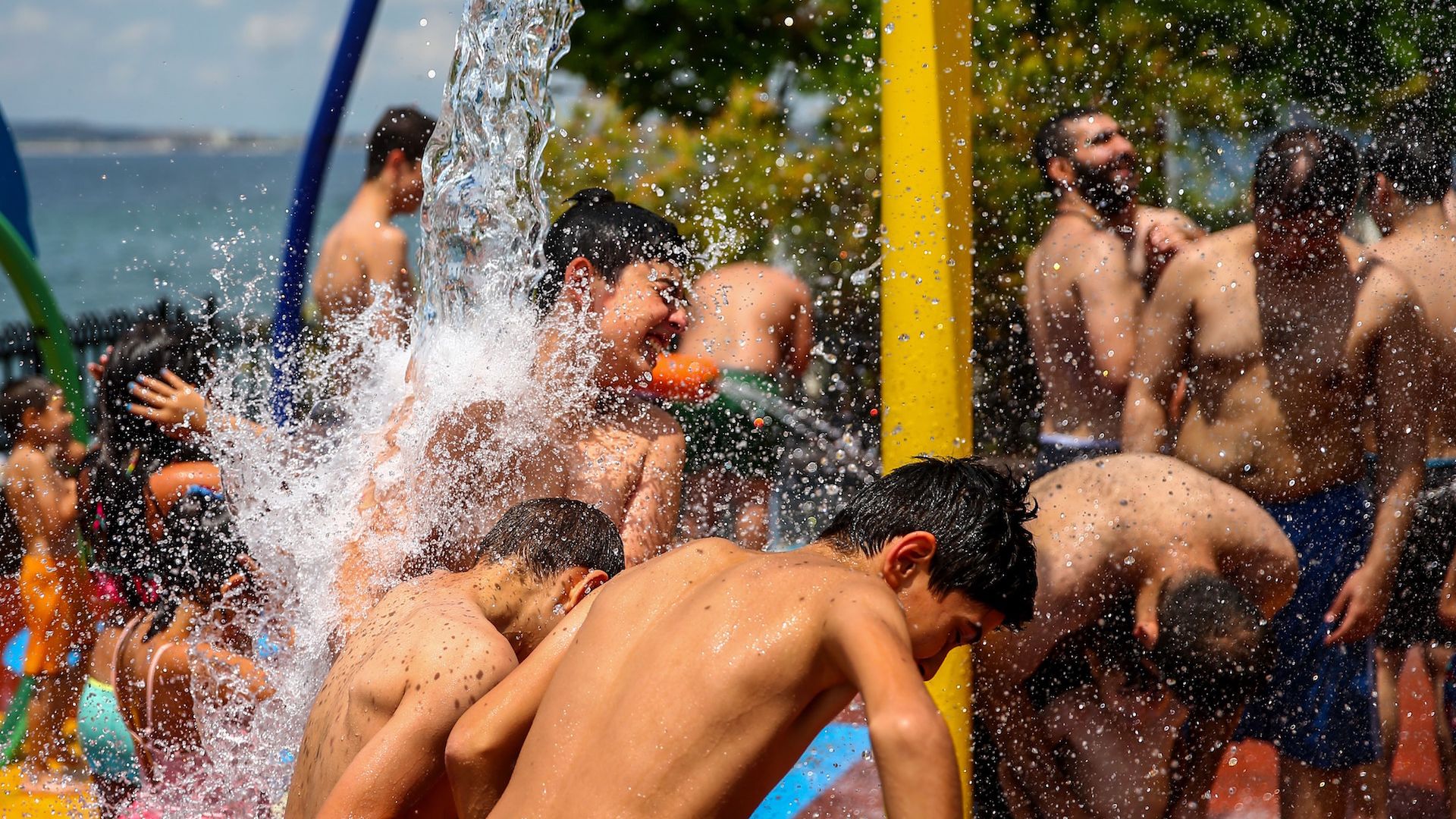 In a warming world, expanding access to cooling technologies without jeopardizing climate change goals is going to be a major challenge, according to a new report by the Sustainable Energy for All group.
Why it matters: Cooling needs are not only for expanding access to air conditioning as the earth becomes hotter, but applies to many other aspects of the modern economy like medical and food supply chains. The report shows that 1.1 billion people face "cooling access risks."
The big picture: 470 million people live in poor, rural areas that lack access to safe food and medicines and 630 million are located in hotter, poor urban slums with little or no cooling to protect them against extreme heat waves.
What's happening now: Extreme heat waves are a present-day danger as well as a growing risk. In just the past few months, all-time hot temperature records have fallen across the globe.
In Nawabshah, Pakistan, on April 30, the temperature hit 50.2°C, or 122.4°F, which if verified by officials would be the hottest temperature ever recorded on Earth during the month of April.
On June 25, Oman set a new world record for the highest minimum temperature for a 24-hour period and for a calendar day, with a low temperature of 42.6°C, or 108.7°F.
"Access to cooling is not a luxury," says Rachel Kyte, CEO and Special Representative to the United Nations Secretary-General for Sustainable Energy for All. "This could mean the difference between life and death for many, many people."
The details, per the report:
There are 9 countries with the biggest populations facing cooling risks, including: India, Bangladesh, Brazil, Pakistan, Nigeria, Indonesia, China, Mozambique and Sudan.
It calls on policymakers to place cooling needs higher on their list of climate change and sustainable development priorities.
The choices that a growing middle class, particularly in Asia, makes about cooling devices — whether to buy cheaper, less efficient devices or push manufacturers to meet tougher efficiency standards — could make or break the achievement of the Paris Climate Agreement's temperature targets as well as the fate of the Kigali Amendment to the Montreal Protocol.
Cooling, from the air conditioners in our homes to the systems that regulate temperature at computer data centers and grocery stores, is already responsible for about 10% of global warming.
"We have to do this in a way that is super efficient so we don't explode emissions," Kyte says.
Go deeper