What we're reading: How romance writers hijacked Amazon's Kindle Unlimited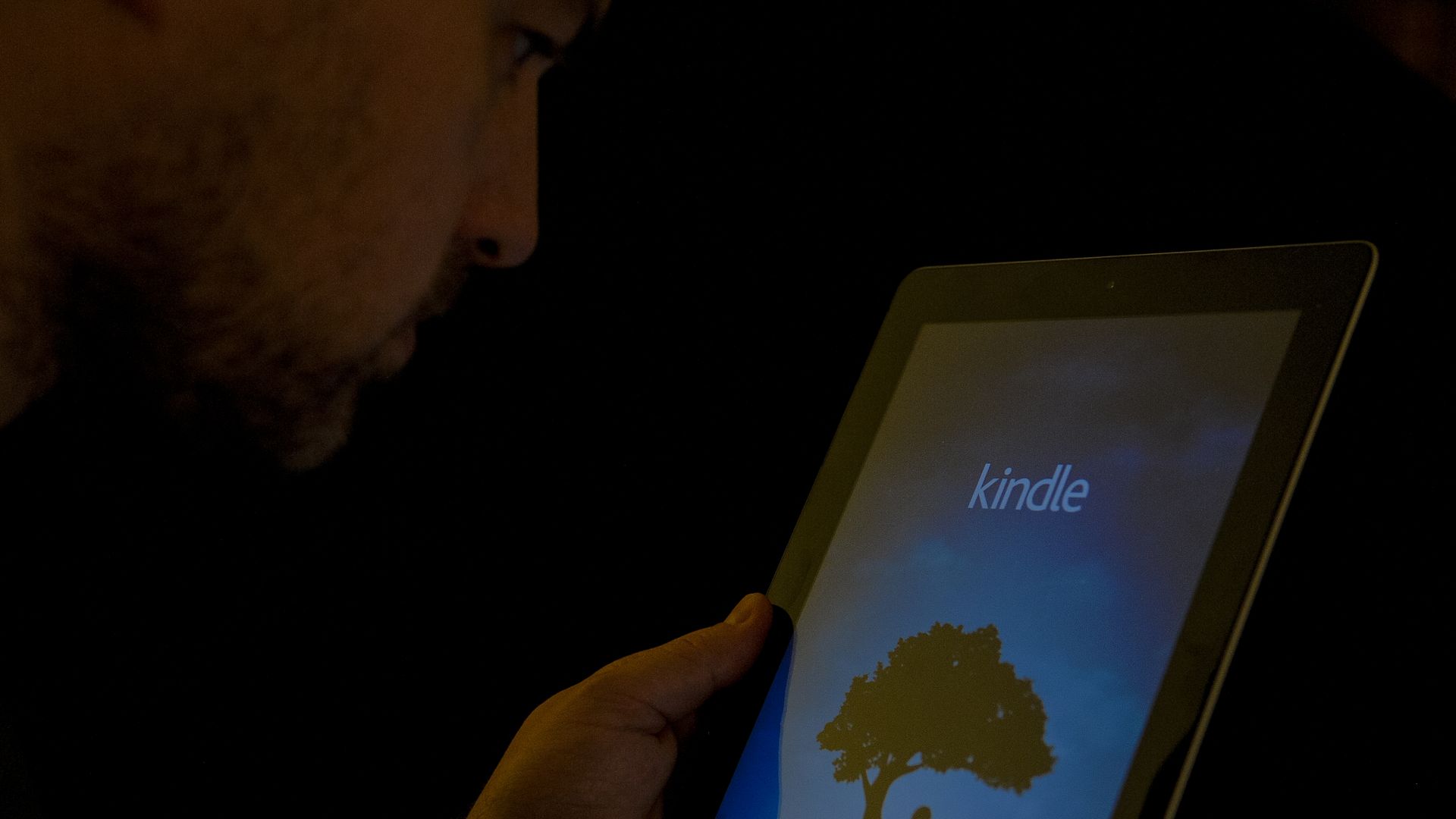 There's a lot of money to be made in those .99-cent self-published romance novels, and Kindle Unlimited has authors looking to try and make bank, The Verge's Sarah Jeong writes in "Bad romance: To cash in on Kindle Unlimited, a cabal of authors gamed Amazon's algorithm."
The big picture: "Gaming best-seller charts was already a practice in the world of print, but technology enabled that kind of behavior on an entirely new level of sophistication," writes Jeong. Revenues are sometimes $1 million a year, with some authors easily netting six figures a month.
How it works: There are more than 5 million books available on Amazon Kindle, with over one million books on Kindle Unlimited. Amazon pays out about $20 million every month to authors on Kindle Unlimited, per Kindle Direct Publishing Global Fund.
Kindle Unlimited readers pay $9.99 a month to read as many books as they want that are available. This includes both popular mainstream titles like the "Harry Potter" series and self-published romances.
There are different ways authors take advantage of the Kindle Unlimited revenue structure, what's dubbed as "book stuffing."
"Authors are paid according to pages read, creating incentives to produce massively inflated and strangely structured books. The more pages Amazon thinks have been read, the more money an author receives," Jeong writes.
An author can earn about $14 from a 3,000-page book — the length of Leo Tolstoy's War and Peace. Authors trick readers to read all the way through with big fonts, wide spacing ghostwritten content or prepackaged material and placing links in the front of the book for email list sign-ups.
"They're not good writers, but they're great marketers."
— Best-selling romance writer Zoe York tells Jeong.
What they're saying: How #Cockygate, a trademark legal battle between romance authors for the use of the word cocky in their titles, gave non-authors a glimpse into the darker world of the authors in Kindle Unlimited.
Authors use trademark trolling, private group chats, ebook exploits, SEO and algorithm tricks and conspiracies to seed hyper-specific trends like "Navy SEALs" and "mountain men" to best the Kindle Unlimited system. That is all allowed under Amazon's terms and conditions.
"This is not a problem on iBooks, on Kobo, on Barnes & Noble, or on Google Play, which are the other major ebook retailers," York told The Verge.
Yes, but after the trademark dispute, Amazon did change its policies, which required books to accurately reflect their contents. For example, if a book was deceptively stuffed with additional content, it will get removed from the store.
Go deeper