JD.com CEO isn't worried about U.S.-China tariffs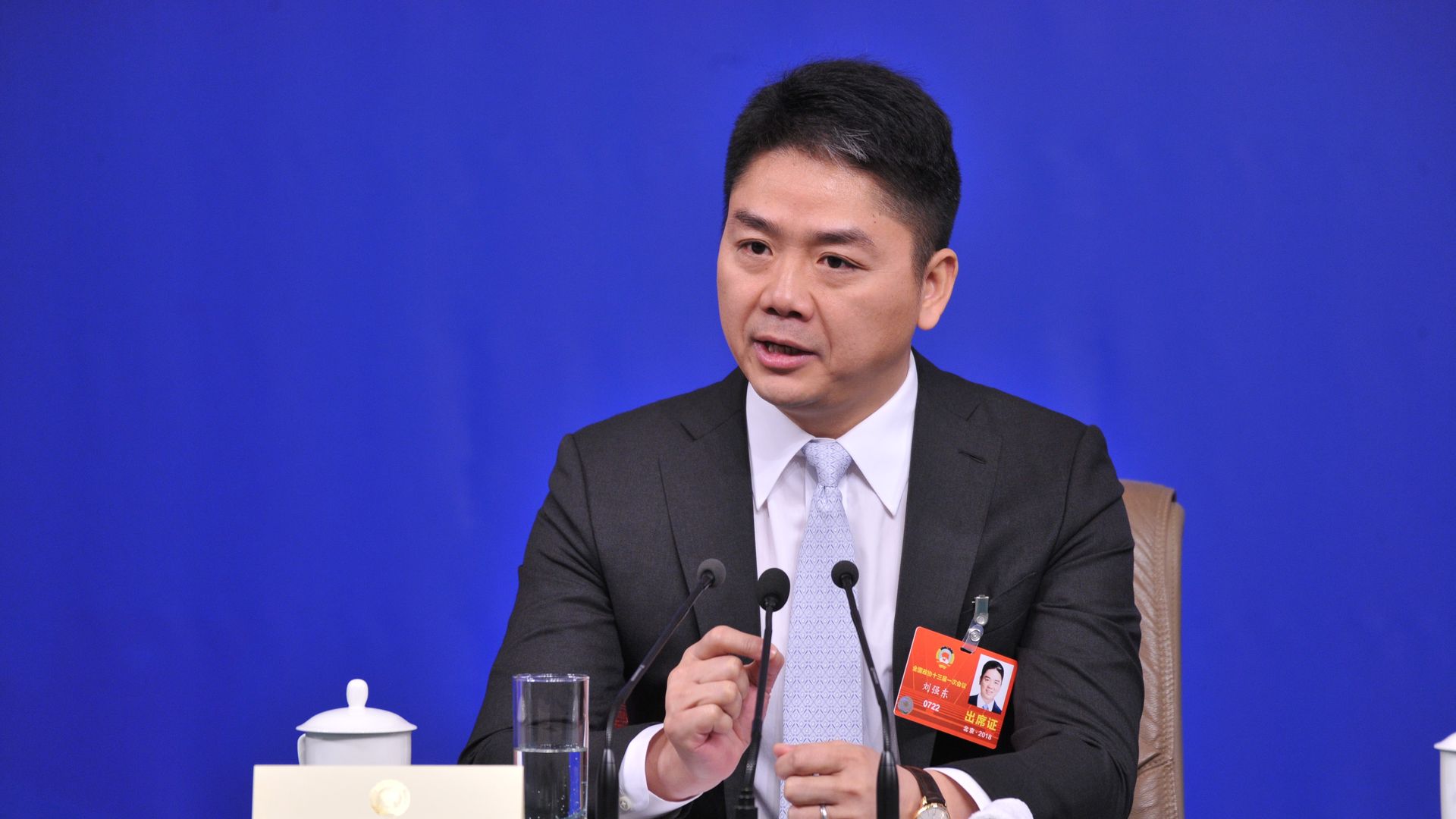 Despite the United States' ongoing trade fight with China, Richard Liu, co-founder and CEO of Chinese online retail giant JD.com, said at Fortune's Brainstorm Tech conference that he's not too worried about the rising tide of tariffs, and will work to provide customers with alternatives along with the pricier U.S. products.
For my company, I can tell you it'll be OK. Anything we cannot import from the U.S. we can get from Europe, Japan or other countries.
— JD.com CEO Richard Liu
Why it matters: As the Trump administration ramps up its trade war with China via multiple rounds of tariffs, businesses are wondering how far the global trade system that underlies e-commerce will unravel.
Go deeper