FCC chair says he has "serious concerns" about Sinclair deal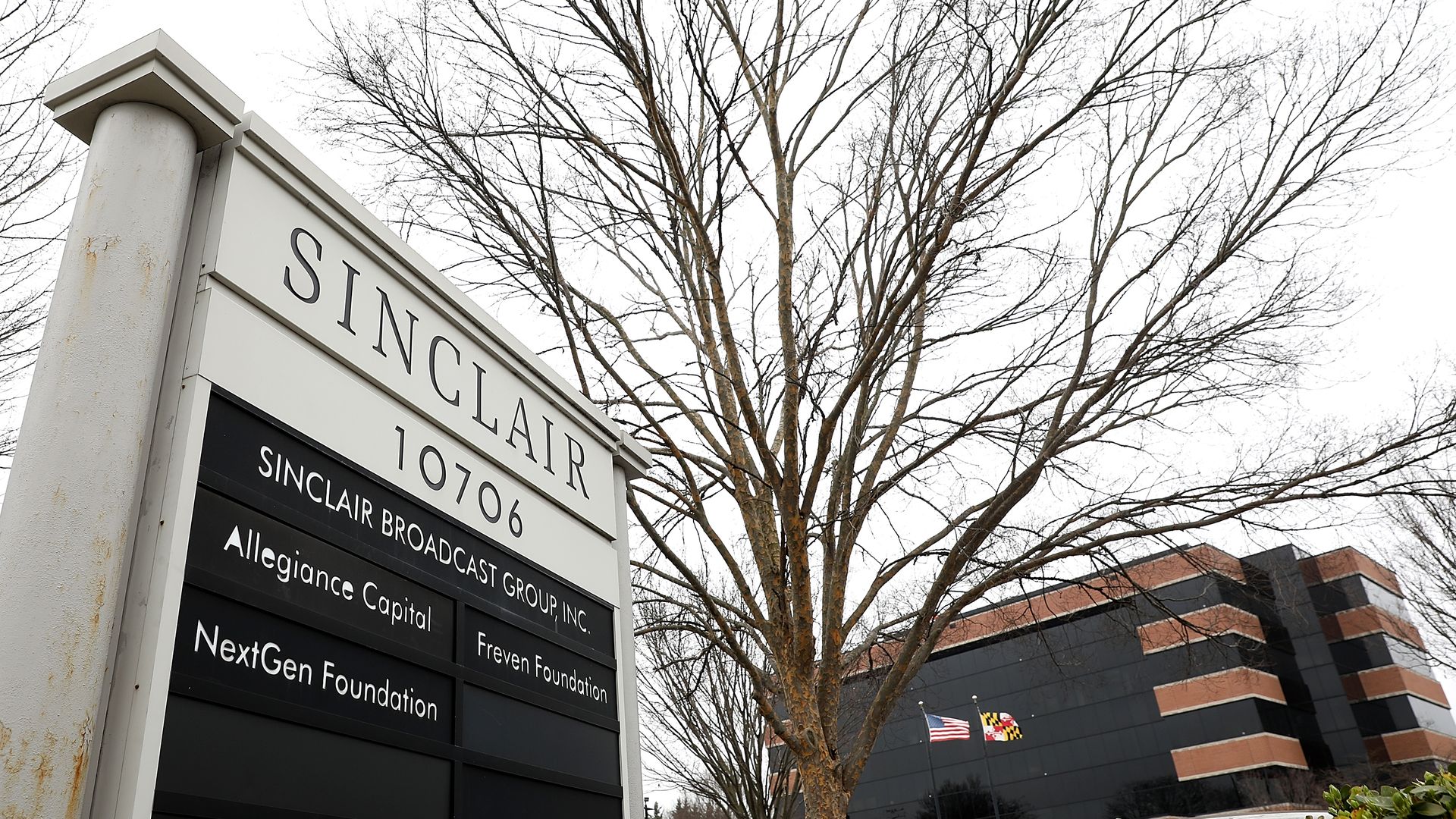 Federal Communications Commission chairman Ajit Pai said Monday he had "serious concerns" about the purchase of Tribune Media-owned TV stations by Sinclair Broadcast Group. He said he was moving to refer the case to an administrative law judge to vet outstanding issues with the deal.
Why it matters: This is a potentially lethal obstacle for a deal that proved controversial because it would increase the reach of the conservative Sinclair network. Pai is a Republican appointee, and the Justice Department has also been looking at the deal.
What he's saying: "The evidence we've received suggests that certain station divestitures that have been proposed to the FCC would allow Sinclair to control those stations in practice, even if not in name, in violation of the law," Pai said. "When the FCC confronts disputed issues like these, the Communications Act does not allow it to approve a transaction."
Key context: Critics of various ideological stripes raised concerns about the way Sinclair could stay involved with some of the stations it planned to sell to get the deal approved.
Opponents of the deal praised the FCC's move. "Today's announcement is welcome," said Democratic commissioner Jessica Rosenworcel. "With this hearing designation order, the agency will finally take a hard look at [Sinclair's] proposed merger with Tribune. This is overdue and favoritism like this needs to end."
Go deeper