Amazon Prime Day shopper surge crashes its website
Amazon's third-annual Prime Day kicked off at 3 p.m. ET on Monday, but shoppers quickly reported glitches as the mobile app and desktop site crashed.
Why it matters: This is one of Amazon's biggest sales days of the year, offering deals on a bunch of products just for its Prime members. It's ironic that Amazon's site wasn't able to handle the traffic surge, Axios' Ina Fried points out: "It is a day they made up and chose the timing of, and they are the leading cloud computing company in the world."
What's been happening: Coresight Research estimated Prime Day sales should reach at least $3.4 billion, which would be a record. Amazon stock took a tumble shortly after the glitches began, losing the 1.5% gain from Monday morning.
Some users:
Are getting error pages with pictures of the "dogs of Amazon," unable to enter the site.
Tweeted they are caught in a loop with the main page and the "shop all deals" button.
Added items to their cart, and then received an error message in the checkout process, says CNBC.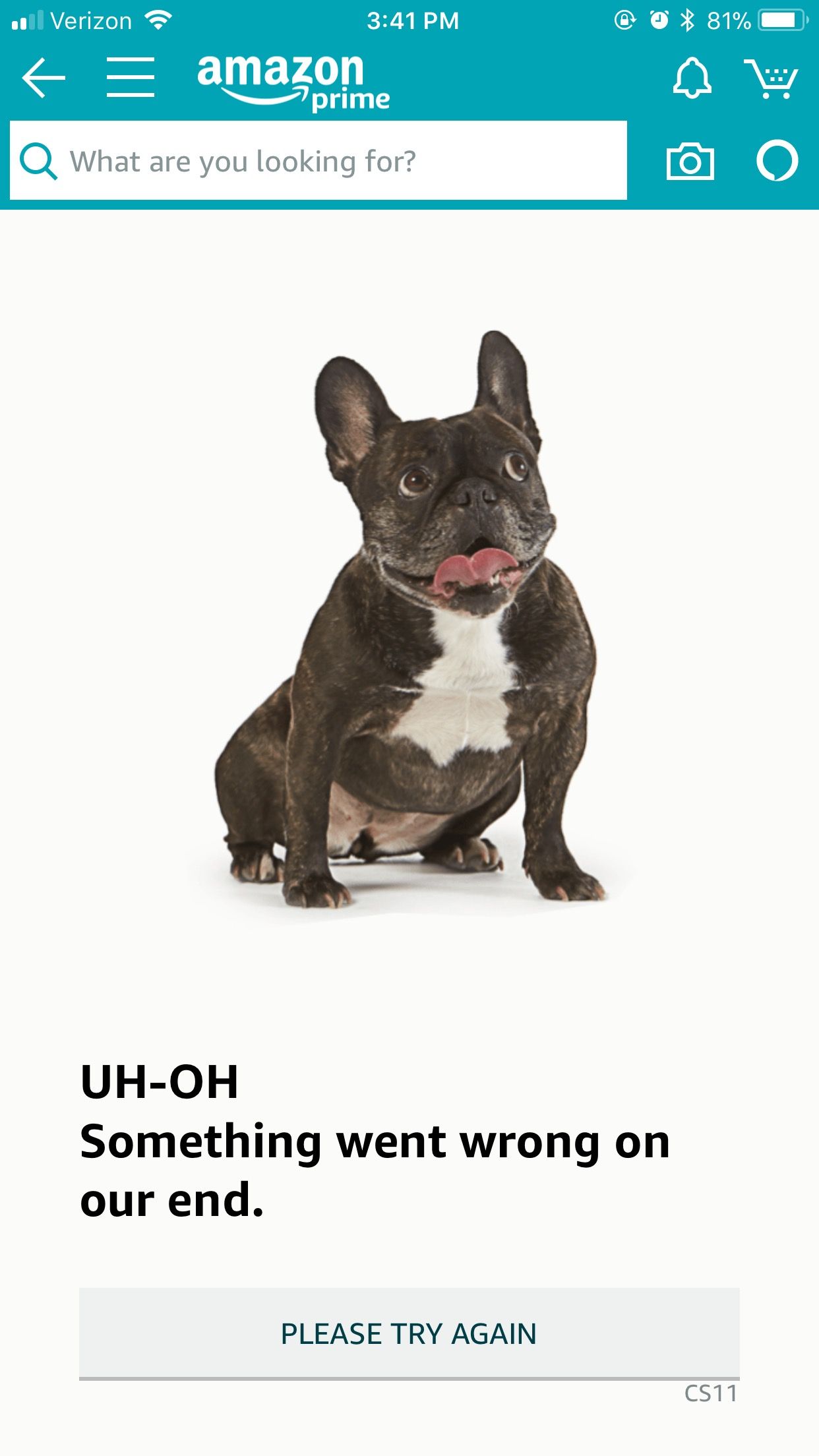 What Amazon says: "Some customers are having difficulty shopping, and we're working to resolve this issue quickly," a spokesman said. The company reported that despite the problems, it sold more items in the first hour of Prime Day this year than last.
Yes, but retailers like Target announced on Friday they would also have deals on Prime Day. Other retailers with deals to rival Prime Day are Bed Bath & Beyond, eBay, Kohl's, Macy's, per CNBC.
Meanwhile: The Amazon Prime day technical problems come on the day Jeff Bezos' became the "richest person in modern history," with a net worth over $150 billion, per Bloomberg.
Go deeper