Scoop: The time Putin actually enraged Trump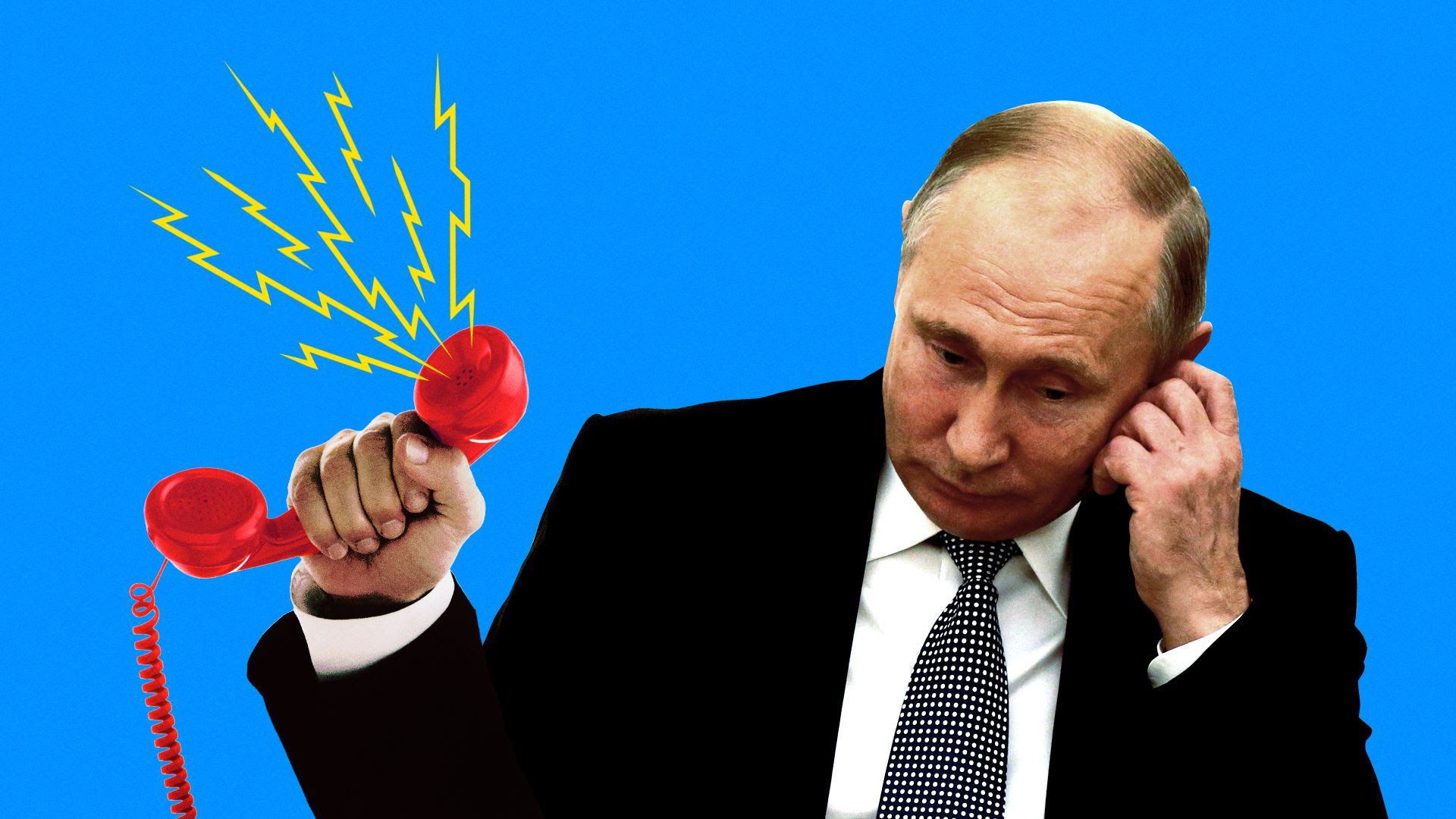 Earlier this year in the thick of his election campaign, Vladimir Putin released a propaganda video promoting Russia's "invincible" new generation of nuclear weapons.
Why it matters: One scene in particular caught President Trump's attention, according to sources with direct knowledge. The motion graphic in Putin's video appeared to show missiles raining down on Florida — the home of Trump's Mar-a-Lago club.
At the time, former CIA Director Michael Hayden said on CNNthat "one of the stunning aspects" of the demonstration video was that the Russians "would actually use an absolutely recognizable part of the United States to show where the targeting was."
"Clearly he [Putin] wanted us to see that," Hayden said.
Trump stayed publicly silent. But privately, he raged. He told aides he understood this was Putin playing up to the crowds for his election but even so it was "over the line," said a source familiar with Trump's private comments.
Trump lashed out at the Russian president in a phone call, according to sources with direct knowledge. A source with knowledge of the president's conversations with Putin told me this direct criticism from Trump was unprecedented in their recollection. "Usually it's a bit of a love fest," in their phone calls, the source said.
The White House has never acknowledged this incident. When I gave the press shop full visibility of this reporting 24 hours before deadline, a National Security Council spokesperson eventually replied: "No comment."
Between the lines: Here's what I've pieced together, according to sources with knowledge of the incident, including one source who has reviewed the transcript of the Trump-Putin call but recalled it to me from their memory rather than written notes...
The call happened on Tuesday, March 20. You might remember this call; it was the one in which the Washington Post revealed that Trump had ignored his aides' advice printed on note cards — "DO NOT CONGRATULATE" — and went ahead and congratulated Putin on his election victory.
In the source's recollection, Trump told Putin he thought it was "outrageous" that he'd put out the nuclear weapons video.
Trump said, "I called up Theresa [May] and Angela [Merkel] and they agree with me," the source recalled.
"And the other day, I saw you say you need a new arms deal," Trump told Putin, in the source's recollection. "So I guess that was just election talk. I'm glad to hear you weren't serious about it."
Then Trump added: "I've already increased defense spending, modernized our nuclear weapons...We can do more, so if you want to do an arms race you'll lose."
Go deeper