Inside Trump's actions on Russia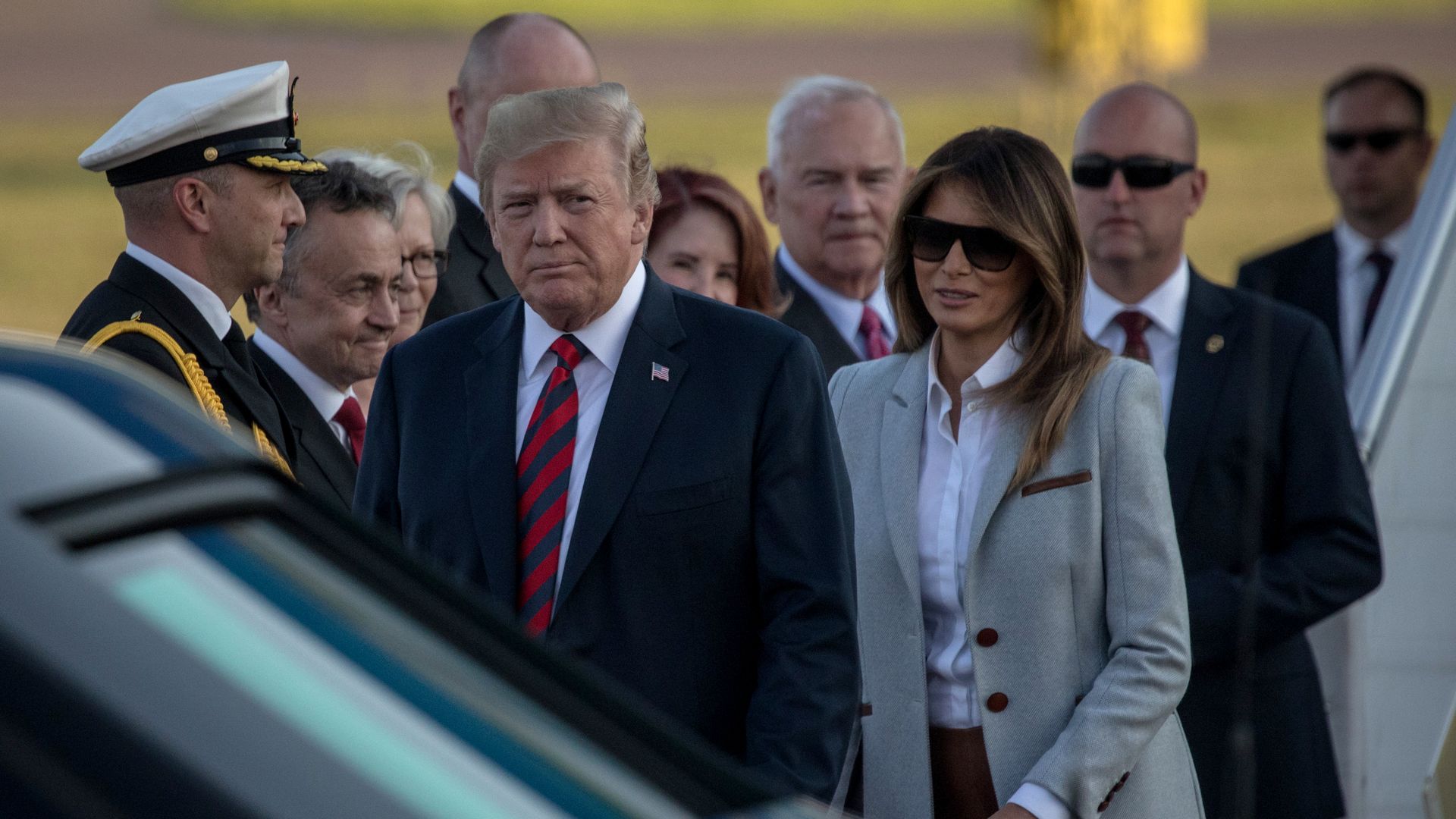 There's a lot out there in the public domain about Trump and Russia, and much, surely, still to be discovered.
The big picture: Here's what I've learned about the incidents and themes that have defined the relationship, from dozens of conversations over many months with sources who have privately discussed Putin and Russia with Trump.
On election meddling: Trump's top intelligence official, Dan Coats, said Friday the "warning lights are blinking red" and invoked 9/11 to describe the cyberattacks against the U.S.
Coats was talking about far more than Russian election interference, but senior administration sources past and present have told me Trump seems incapable of taking Russia's election meddling seriously.
Trump's private remarks on this subject are no different than his public statements, in which he heaps scorn on the Mueller investigation and tries to score political points by blaming Obama. No matter what evidence he's confronted with, he sees the entire investigation as about him and his election victory.
On Ukraine: Trump is wildly contradictory. On one hand, his administration has been tougher than Obama's ever was by selling sophisticated anti-tank missiles to the Ukrainians to fight Russia. On the other hand, Trump privately told world leaders at the G7 he thought Crimea — which Putin illegally invaded — might as well belong to Russia because the residents speak Russian.
Sources who've discussed Ukraine with Trump and who were involved in the private policy debate told me it took a long time to persuade Trump to sell the anti-tank missiles, known as Javelins, to Ukraine. For two reasons:
1. "Why the f*** is this our problem?" Trump told aides at the time. "I'm looking at a map and it's not even on our continent, why don't the Europeans step up and do more?" according to a source who discussed the issue with Trump.
2. Trump was worried that a missile traced to America might kill some Russians and create a huge problem in Moscow. He told aides he didn't want to start a war over Ukraine, which in his mind shouldn't be America's problem. 
On sanctions: Trump erupted last summer when the Senate passed its Russia sanctions package with a veto-proof majority.
Trump ended up approving the sanctions with a snarky statement. "He just thought it was [Republican senators] Corker and McCain and other people saying, 'we can't trust Trump so we're going to run foreign policy from the Senate'," a source involved told me.
"He [Trump] was like, 'We've already got sanctions [on Russia], why do we have to do more?'"
Go deeper