11-million-ton iceberg looms over tiny Greenland village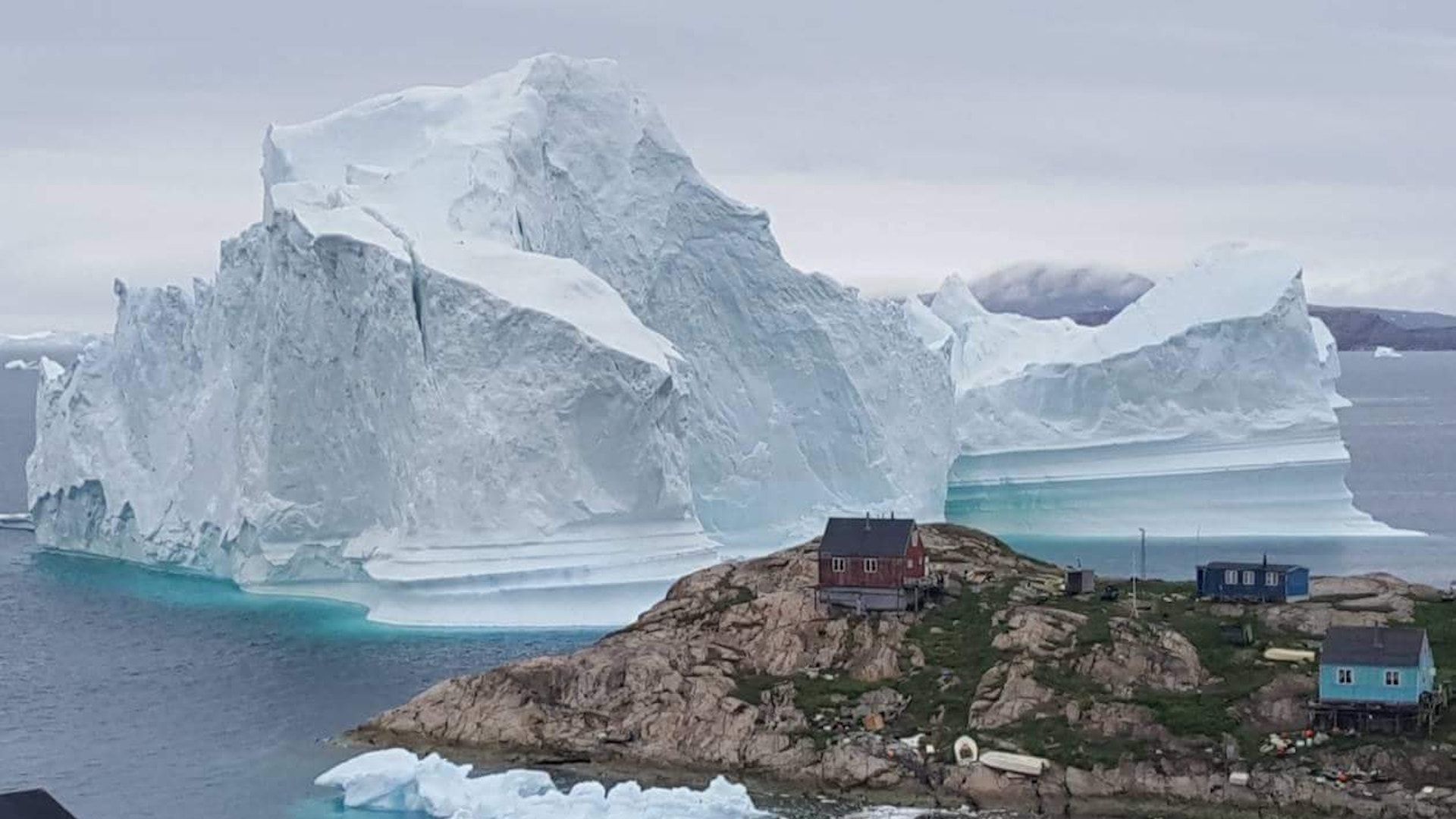 An 11-million-ton iceberg is threatening Innaarsuit, Greenland, a small northwest Greenland village with 169 permanent residents, prompting fear of a tsunami if the ice breaks apart so close to shore.
The details: Sermitsiaq, a national newspaper in Greenland, reports Sunday that many residents have evacuated to higher ground. The iceberg is 650 feet wide, almost the length of two football fields, and it stands 300 feet above sea level, reports the New York Times. The iceberg is so big that it's visible from space.
Large icebergs breaking off nearby glaciers are common in the region, but this is the biggest villagers have reportedly seen. Officials are hoping the wind and tides move it away from the village, but it may be grounded on the ocean floor.
The big picture: The iceberg likely broke off one of the glaciers that meets the sea nearby, such as the Upernavik Glacier. Most of Greenland's marine-terminating glaciers are retreating due in part to global climate change, and the Jakobshavn Glacier, located about 270 miles south of Innaarsuit, is the fastest melting glacier in Greenland.
The iceberg itself is not necessarily a sign of global warming. However, the Greenland Ice Sheet has been shedding ice at an increasing rate in recent years.
So far this summer, the world's largest island has experienced cooler than average conditions for this time of year, limiting melting somewhat.
Scientists are paying close attention to the fate of Greenland's ice, with a new monitoring satellite set to launch in September. If all of the Greenland Ice Sheet were to melt, global average sea levels would rise by about 23 feet, or 7 meters.
Go deeper