California Democratic Party stingingly rebukes Dianne Feinstein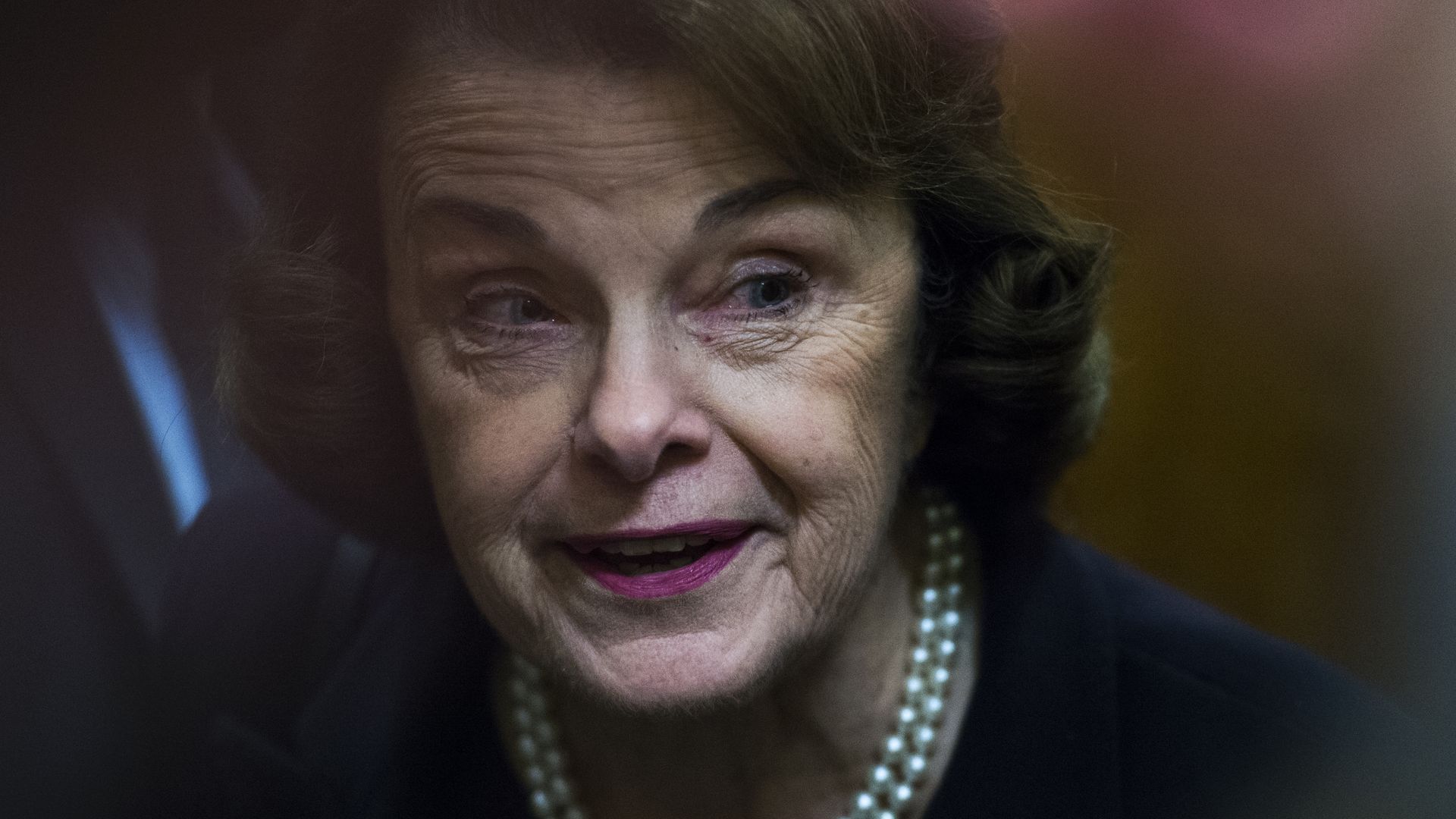 California Democratic Party leaders took a step to the left Saturday night, endorsing liberal state lawmaker Kevin de León for Senate in a stinging rebuke of Democratic icon Sen. Dianne Feinstein, per L.A. Times' Phil Willon.
Why it matters: "De León's victory reflected the increasing strength of the state party's liberal activist core." De León got 65% of the vote of about 330 members of the state party's executive board. ... Feinstein: 7% ... 28% voted for "no endorsement," which had been her plea. N.Y. Times' Adam Nagourney says de León remains a long shot in November.
Go deeper