Trump's view of Russian hacking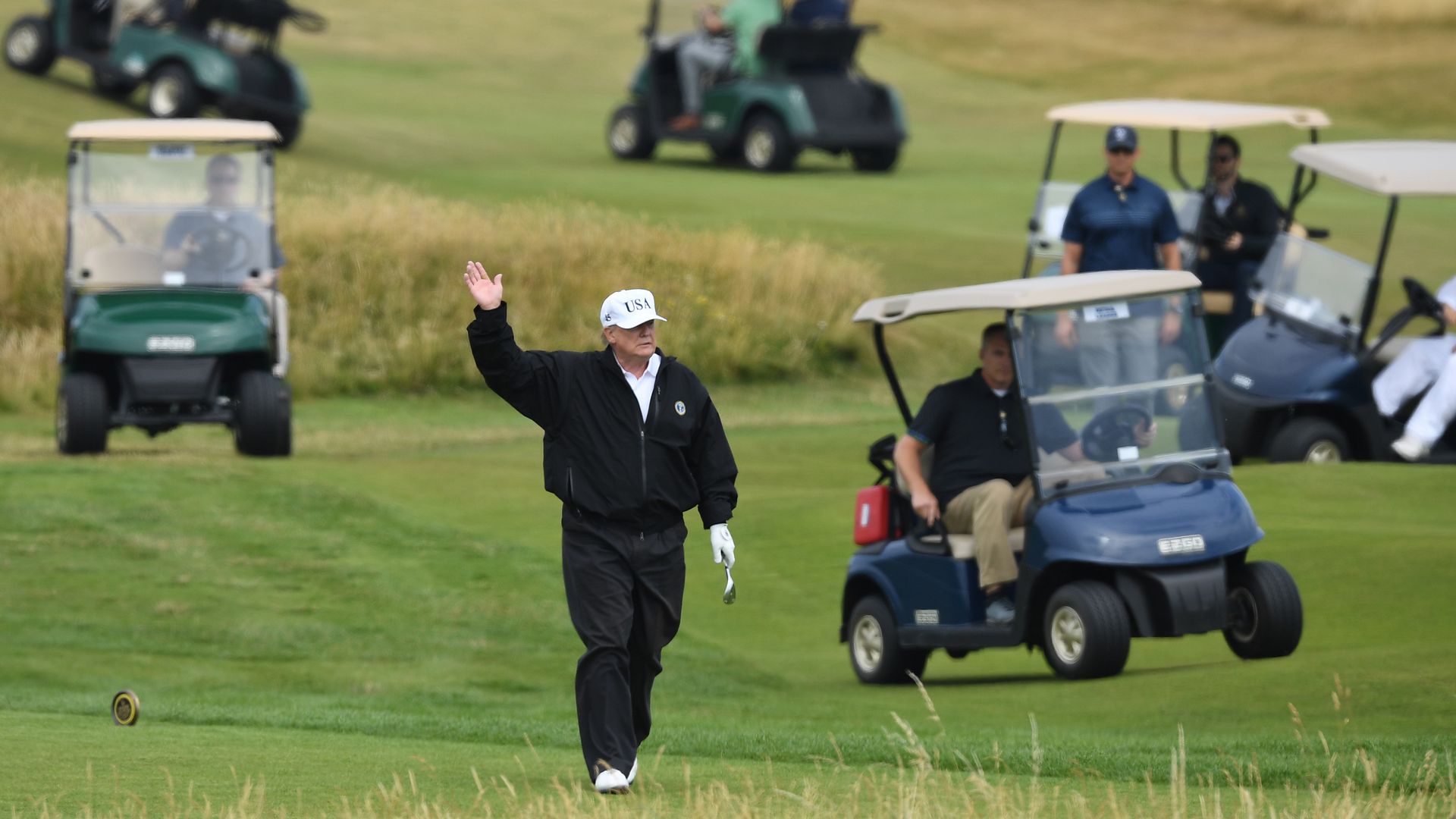 What President Trump says publicly on Russian hacking is no different from what he says privately.
Trump's view: Putin's a bad guy, sure, but there are lots of bad guys in the world. Whatever! The president does not take the election-intrusion element of the Russian threat seriously — despite spin from administration officials that they're taking it seriously. Trump sees the entire Mueller investigation as a "Deep State" (that's the U.S government) plot to undermine his election victory and his presidency.
In tweet from Scotland this morning, Trump blames Obama:
"The stories you heard about the 12 Russians yesterday took place during the Obama Administration, not the Trump Administration. Why didn't they do something about it, especially when it was reported that President Obama was informed by the FBI in September, before the Election?"
White House deputy press secretary Lindsay Walters said in a statement:
"Today's charges include no allegations of knowing involvement by anyone on the campaign and no allegations that the alleged hacking affected the election result. This is consistent with what we have been saying all along."
Earlier, we received this readout from Trump's private time with British Prime Minister Theresa May yesterday, from a source familiar with their meeting:
Despite the awkwardness of Trump's criticism of her in a morning newspaper interview, the meeting was the warmest they've had by far.
Trump was said to be mortified by the Sun story, which maybe caused him to be more accommodating.
He started out by showing contrition, which set the tone for the day.
He publicly did what he rarely does — offered an apology.
He loved the pomp and circumstance, which put him in a good mood.
He remains obsessed about Germany and its gas pipeline deal with Russian, and continues hammering on it.
Go deeper