Updated Jul 14, 2018 -

World
Go deeper: How the Russian election hacking operation worked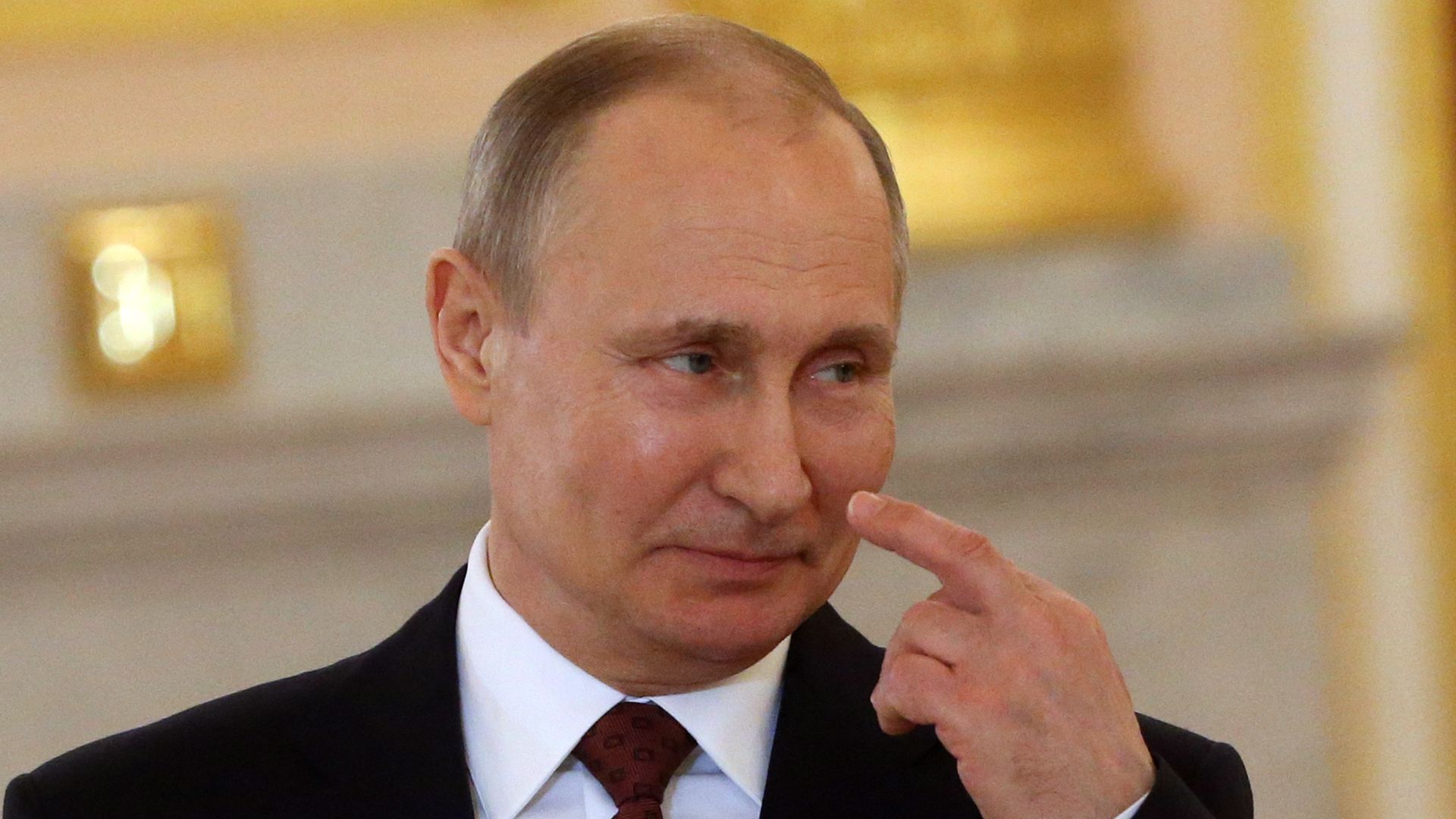 We knew that Russians previously targeted more than 20 states' voter registration databases, and likely targeted all 50. Now we know the complexity behind how 12 Russian military officers interfered in the U.S. elections thanks to a federal grand jury indictment released Friday.
The big picture: The information in this indictment will be vastly important for those trying to bolster election security and monitoring, and learning what to train for in basic cyber hygiene practices — which is especially important since we know Russia is likely to try interfering again.
By the numbers
The Russian military intelligence officers targeted over 300 people associated with the DCCC, DNC, and Hillary Clinton's campaign, monitored dozens of DCCC and DNC employees, and implanted hundreds of files with malware to steal emails and other documents.
In 2015 the Russians collected emails from individuals affiliated with the Republican Party in other spearphishing operations.
Starting in June 2016, they eventually disseminated over 50,000 documents using fake online personas, including DCLeaks and Guccifer 2.0, and through a web site, likely WikiLeaks. They worked through November 2016.
11 Russian military intelligence officers are charged with conspiracy to commit computer crimes, 8 counts of aggravated identity theft, conspiracy to launder money, and 2 are charged with separate conspiracy to commit computer crimes.
How they did it
The Russian intelligence officers used spearphishing to steal victims' passwords or access their computers.
For example, they allegedly spoofed email accounts to make it appear as if they came from Google, and once created an email account just one letter off from an email of a known member of the Clinton Campaign.
The Russians researched the computer networks of the DCCC (and DNC), including internet protocol configurations to identify connected devices.
They stole a DCCC employee's credentials via a spearphishing email to access the network, and installed different kinds of malware on at least 10 computers to spy on and steal data using keylogs and screenshots. The Russians gained screenshots of an employee looking at the DCCC's online banking information.
They malware transferred information to a GRU-leased server in Arizona and established a middle server overseas to obscure the connection between the Arizona server and the DCCC.
The Russians hacked into the DNC via their access to the DCCC network through an employee who was authorized to access the DNC network. This employee's computer was monitored with keylogs and screenshots, which is how the Russians stole those credentials.
The Russians gained access to 33 computers at the DNC and again installed different kinds of malware, which sent keylogs and screenshots back to the Arizona server.
The Russians hacked the Microsoft Exchange Server and stole thousands of emails from DNC work emails.
Efforts to conceal
The Russians covered their tracks by deleting logs and computer files related to the DCCC and DNC hacking. They also tried deleting traces of their work on DCCC computers with a program, CCleaner.
The conspirators laundered the equivalent of $95,000 through transactions meant to conceal their identities, including to purchase a virtual private network (VPN) account and to lease a server in Malaysia to host some dissemination web sites. Many of the companies processing these transactions were located in the U.S.
They also paid for their infrastructure by mining bitcoin, obtaining bitcoin from peer-to-peer exchanges, and using pre-paid cards.

They further masked their identities by purchasing infrastructure to use hundreds of different email accounts, sometimes using a new account for each purchase, and made false statements about their identities and used fake personas online to disseminate information.
Election meddling
They hacked the web site of a state board of elections and stole information of approximately 500,000 voters, including names, addresses, partial social security numbers, birthdays, and driver's license numbers.
The Russians hacked into computers of a U.S. vendor that supplied software to verify voter registration information.
They designed an email account to look like the vendor's email addresses and sent over 100 spearphishing emails containing malware to organizations and personnel involved in administrating elections in counties in Florida.
They targeted state and county offices that administered the 2016 U.S. elections, including accessing the web sites of counties in Georgia, Iowa, and Florida to identify vulnerabilities.
Fake personas
These names have been used as aliases for the Russian intelligence officers to encourage the dissemination of stolen information and to exchange bitcoin to fund their activity.
Mike Long
Ward DeClaur
Daniel Farrell
Jason Scott
Richard Gingrey
Alice Donovan
Den Katenberg
Yuliana Martynova
Karen W. Millen
James McMorgans
Kate S. Milton
@BaltimoreIsWhr
@dcleaks_
Guccifer 2.0
Editor's Note: Get more stories like this by signing up for our daily morning newsletter, Axios AM. 
Go deeper