By the numbers: Democrat vs. Republican messaging on Judge Kavanaugh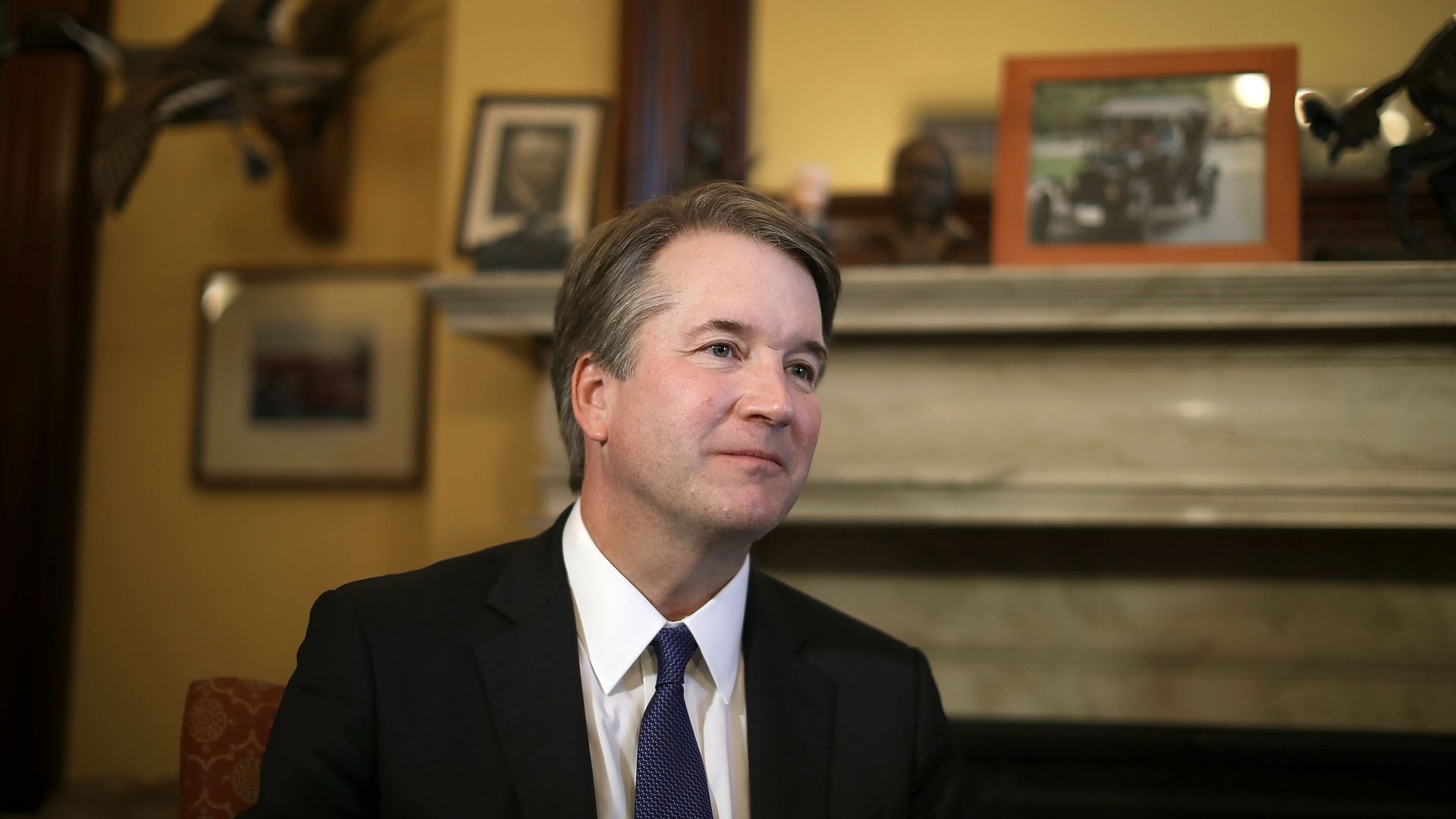 Lawmakers on both sides of the aisle have released 2,450 statements mentioning President Trump's Supreme Court nominee, Judge Brett Kavanaugh, since the official announcement on Monday, according to data from Quorum.
By the numbers: Of the several keywords repeated in Republicans' and Democrats' statements, only one appeared in both groups — "record," which Republicans used 237 times and Democrats used 213 times.
Worth noting: The number of statements made about Kavanaugh easily outnumbers the 1,542 statements made about Neil Gorsuch and 1,403 statements made about Obama nominee Merrick Garland in the same period.
From the Right...
"Constitution," mentioned 432 times
"confirmation," mentioned 250 times
"record," mentioned 237 times
"qualified," mentioned 167 times
"support," mentioned 131 times
"important," mentioned 118 times
"strong," mentioned 115 times
"service," mentioned 111 times
"Kennedy," mentioned 110 times
"great," mentioned 108 times
From the Left...
"pre-existing condition," mentioned 400 times
"healthcare," mentioned 351 times
"women," mentioned 330 times
"Roe v Wade," mentioned 290 times
"protection," mentioned 275 times
"record," mentioned 213 times
"#WhatsAtStake," mentioned 197 times
"vacancy," mentioned 166 times
"ACA," mentioned 165 times
"reproductive," mentioned 151 times
Go deeper