Go deeper: Mueller indictment turns to DNC election hacking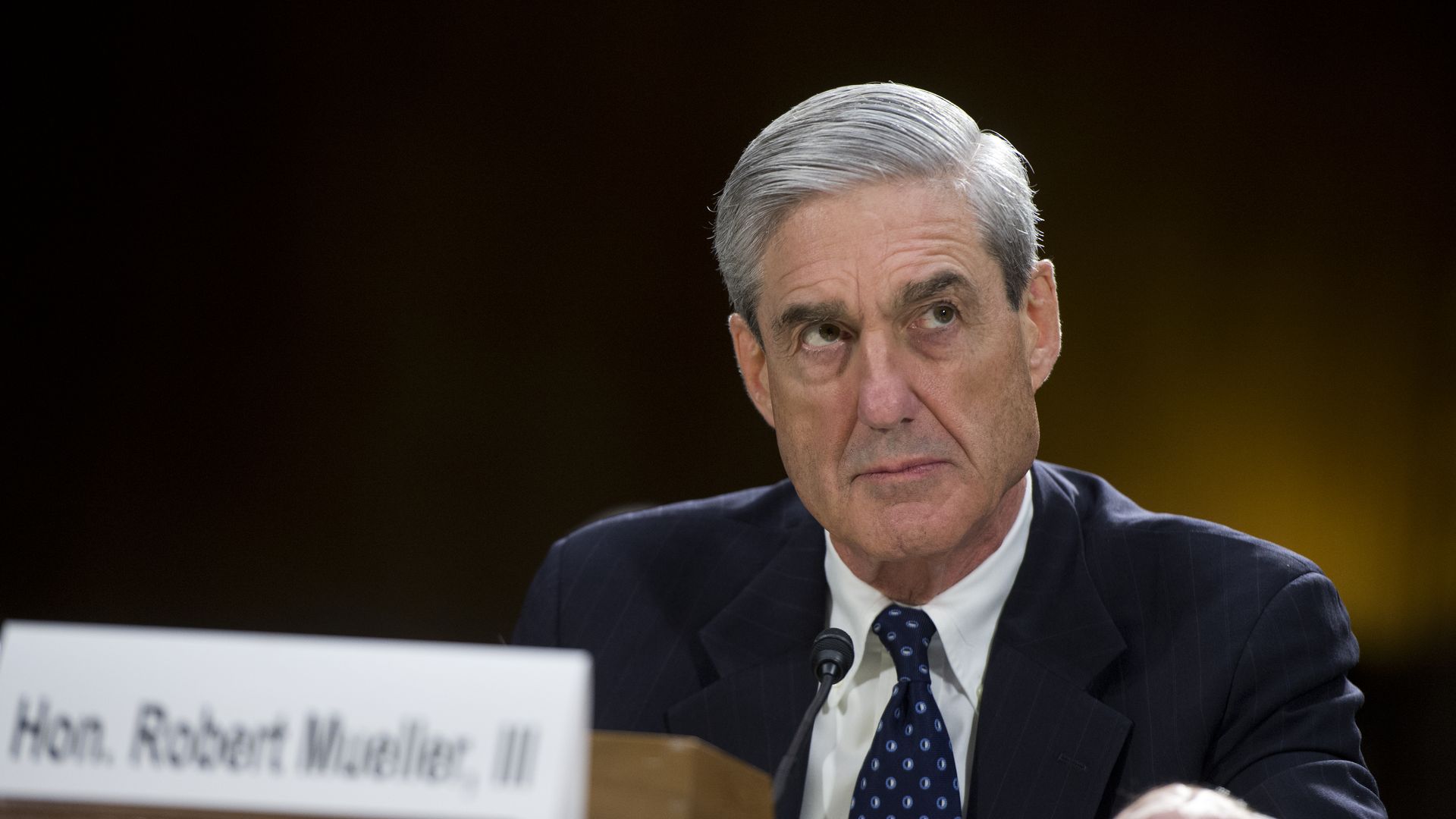 A federal grand jury has indicted 12 Russian military officers working for the Russian intelligence directorate — known as the GRU — for running an active cyber operation in 2016 to steal and disseminate information with the intent to interfere in the U.S. election.
Why it matters: These are the first charges from the Mueller probe that directly accuse the Russian government of meddling in the 2016 election, and come just days before President Trump is set to have a one-on-one with Russian President Vladimir Putin.
Trump has said he will bring up election meddling with Putin, and has been briefed on the indictment, per Deputy Attorney General Rod Rosenstein.
The 29-page indictment details allegations that the Russians targeted state election boards, secretaries of state, and election software companies, in addition to the Democratic Congressional Campaign Committee (DCCC,) the Democratic National Committee (DNC,) and Hillary Clinton's campaign.
The details: 11 officers, who are named in the indictment, are charged with conspiring to hack into computers, steal documents, and release them with the intent to interfere in the election.
A 12th military officer, also named in the document, is charged with trying to infiltrate computers involved in administering elections, including companies that supply software used to administer elections and verify voter registration information.
There are 8 counts of aggravated identity theft, in the cases where the Russians used usernames and passwords to commit computer fraud.
11 defendants have each been charged with money laundering for using cryptocurrencies to make payments to further their hacking activities and to try to conceal their connection to Russia.
The indictment seeks the forfeiture of property involved in criminal activity.
The defendants used spear phishing as a way to trick people into exposing security information, such as passwords, and hacked into computer networks to install malware, allowing them to spy and exfiltrate information. The conspirators created false online personas to advance the release of this information.
Axios' Joe Uchill explains how the indictment appears to confirm earlier reporting and research on how Podesta was phished, down to the specific email that ensnared him.
That reporting also hinges on Russian hackers' usage of a URL shortening service, and a tragic typo. Podesta's team originally found the phishing email suspicious and asked an IT staffer to evaluate if it should be trusted. According to the IT staffer, he said the email appeared "legitimate," meaning to type "illegitimate."
Notable: On July 27, 2016, Trump said: "Russia, if you're listening, I hope you're able to find the 30,000 emails that are missing." The indictment explains how, on that night, Russian operatives targeted Clinton campaign emails "for the first time."
Yes, but: There is no allegation in this indictment that these efforts changed the vote count or affected the election result. There is also no allegation that Americans knew they were corresponding with Russian intelligence officers, as also explained in Mueller's February indictment of 13 Russian nationals and entities.
The big picture: To date, 79 criminal charges have been brought forth against 20 people and 3 Russian companies. 5 people have pleaded guilty to charges and 1 has been sentenced.
Go deeper