FEMA report concludes agency wasn't prepared for Hurricane Maria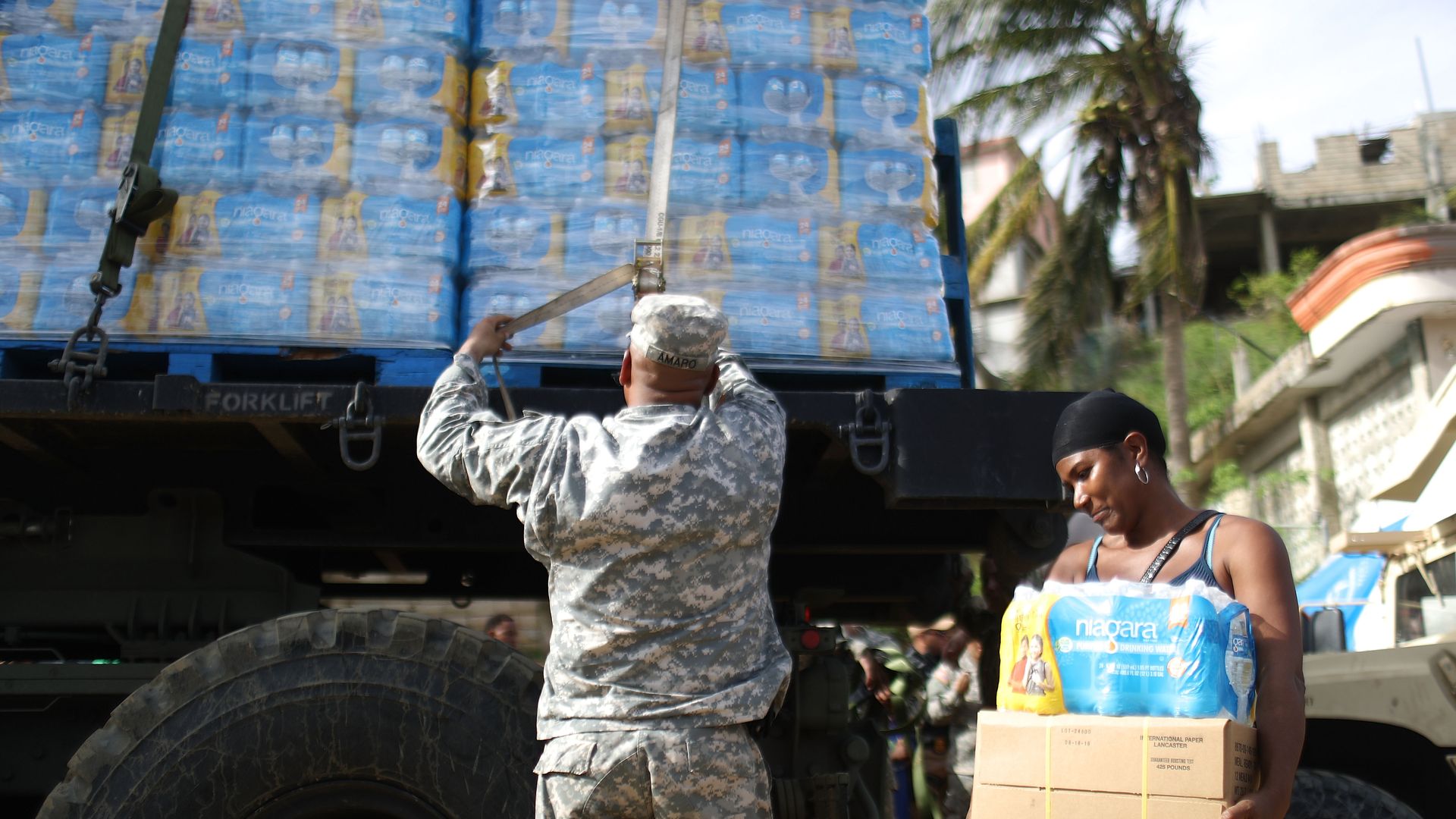 After nearly a year of harsh criticism in the wake of Hurricane Maria, FEMA published its internal audit of the agency's response to the 2017 hurricane season, concluding that its efforts and planning were insufficient and in need of critical updates.
Why it matters: The agency's failure to adequately plan for a major hurricane strike on Puerto Rico may have contributed to scores of deaths and the suffering of island residents. In addition, FEMA's shortcomings may have exacerbated economic damage and contributed to the depopulation of the island in the wake of the storm.
The "After Action" report also contradicts the Trump administration's claims that its disaster response was adequate.
The report finds that FEMA was more prepared for an event like a tsunami or earthquake on the island, even though 18 major hurricanes of Category 3 or greater intensity have passed within 200 nautical miles of San Juan since 1950, according to NOAA.
Hurricane Maria struck the island as a strong Category 4 storm on Sept. 20, 2017.
The big takeaways: The agency on the front lines of U.S. disaster response was far less prepared for the cascading and long-lasting damage of a storm like Maria, which knocked out virtually all of the island's critical infrastructure at once, than it was for a more transient event that would have damaged just a portion of the island.
FEMA's Puerto Rico warehouse was cleared in response to Hurricane Irma, which hit Florida on Sept. 10. This meant there were fewer supplies left for Hurricane Maria survivors when that storm struck just 10 days later.
FEMA said they were short thousands of workers, and those they did get (many were pulled from other agencies) weren't trained to respond to such an event.
The report details a week of chaos after the storm hit. FEMA "had little information about the status of infrastructure" which "diminished situational awareness" in the first 72 hours after landfall, leaving hospitals, roadways and water infrastructure unaddressed.
The bottom line: The report comes amid the 2018 Atlantic hurricane season, and its conclusion amounts to an appeal for more resources. FEMA's report recommends that other government agencies, communities and the private sector help to more proactively plan for such extreme events.
"The work of emergency management does not belong just to FEMA," the report states.
Go deeper