Updated Jul 13, 2018 -

World
Americans more skeptical of trade in Trump era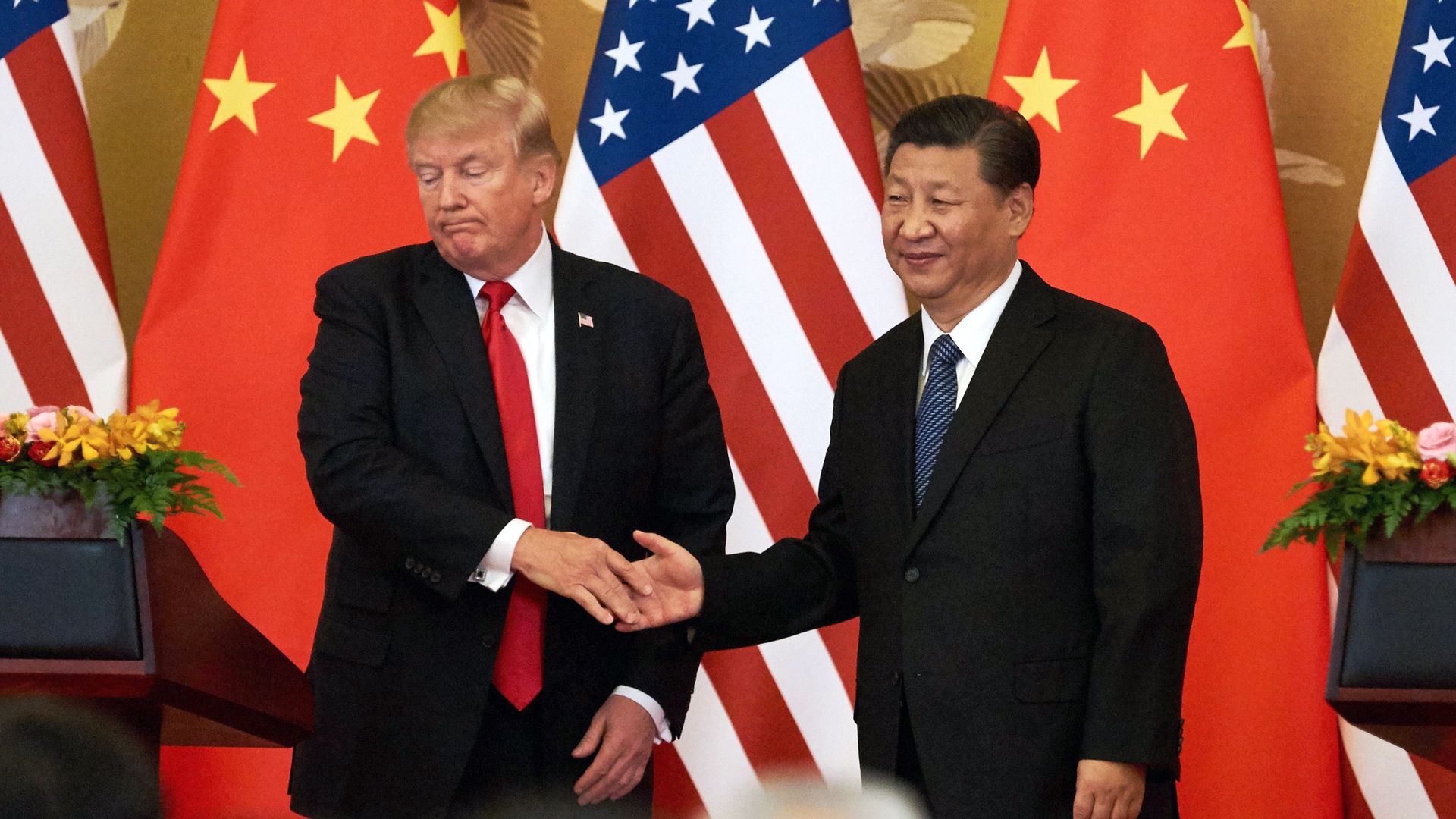 Trump is battling trade on at least three fronts: a ballooning conflict with China, disputes over metals and autos that are infuriating allies like Japan and the EU, and combative NAFTA negotiations with Mexico and Canada.
Between the lines: New data from Gallup indicates that Trump's base is buying what he's selling, and the GOP is now the more skeptical party when it comes to international trade.
By country
Canada: 65% of Americans say trade with Canada is fair, and 24% unfair. EU: 56% fair, 29% unfair. Japan: 55% fair, 33% unfair. Mexico: 44% fair, 46% unfair. China: 30% fair, 62% unfair.
By party
In every case, Republicans were less likely to consider trade fair. 49% of Republicans say trade with Canada is fair, for example, compared to 82% of Democrats.
The other splits: EU (70% fair for Dems, 42% for GOP), Mexico (59% Dems/29% GOP), Japan (65% Dems/46% GOP) and China (38% Dems/21% GOP).
Times a changin': Just 7% of Americans considered trade with Canada unfair in 1993, compared to 41% now, while Democrats are actually more likely to consider trade fair now. The trends are similar for Mexico and the EU.
Go deeper