Border Protection says Bill de Blasio illegally crossed southern border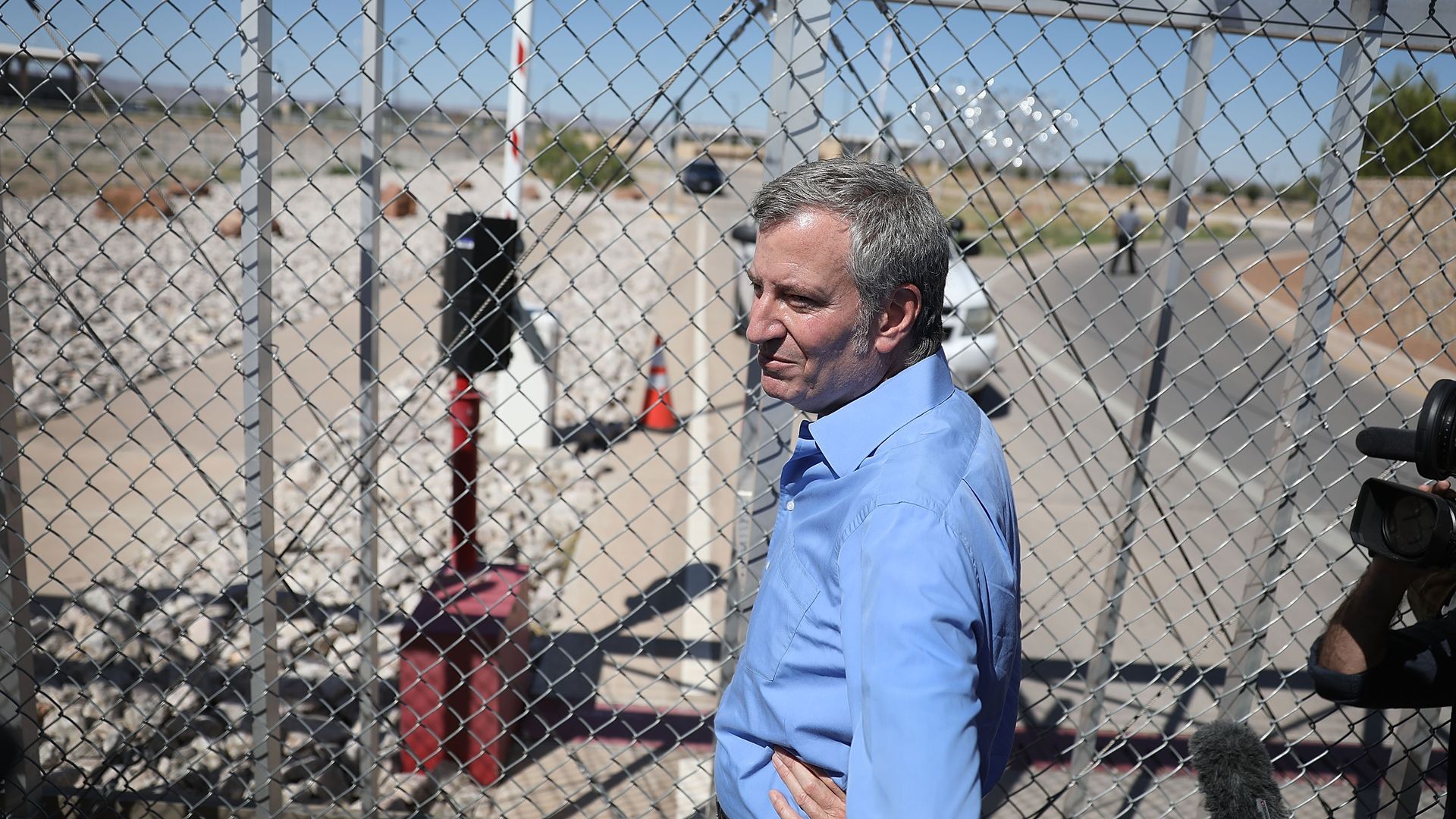 U.S. Customs and Border Protection alleged that New York City Mayor Bill de Blasio broke U.S. and Mexican immigration laws by illegally crossing the southern border in June, according to the Associated Press which obtained a letter detailing CBP's allegations.
The details: De Blasio — while visiting the border with around 20 other mayors on June 21 — reportedly wanted to enter a facility which was holding immigrant children, but was denied access. The group then crossed into the U.S. through Mexico to see the facility, illegally, according to CBP, though de Blasio's office has stated his group had direct approval to do so.
Go deeper