Poll: Americans view Obama as the best president of their lifetime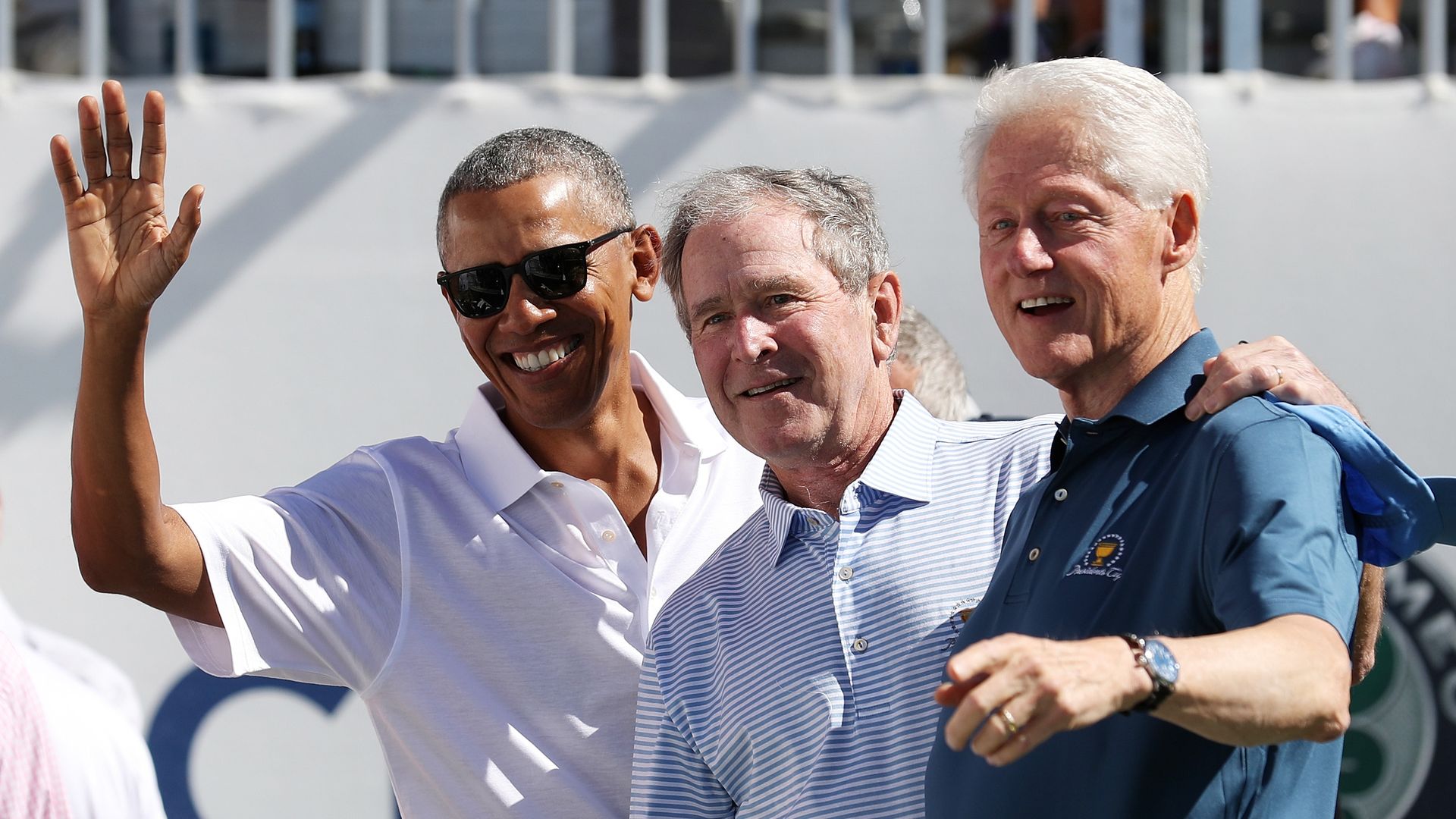 A new survey by Pew Research Center shows that 44% of Americans view Barack Obama as the first or second best president of their lifetime, followed by Bill Clinton (33%) and Ronald Reagan (32%).
The big picture: Favorability of presidents is distributed primarily along generational and partisan lines, with 62% of millennials and 71% of Democrats naming Obama in their top two. In 2011, however, Obama received just 20% of the share, pointing to a sharp spike in his favorability after he left office. Current President Donald Trump came in fourth with 19% of responses saying he has done the best or second best job of any president in their lifetimes.
Go deeper