What we're reading: Kylie Jenner could be youngest self-made billionaire ever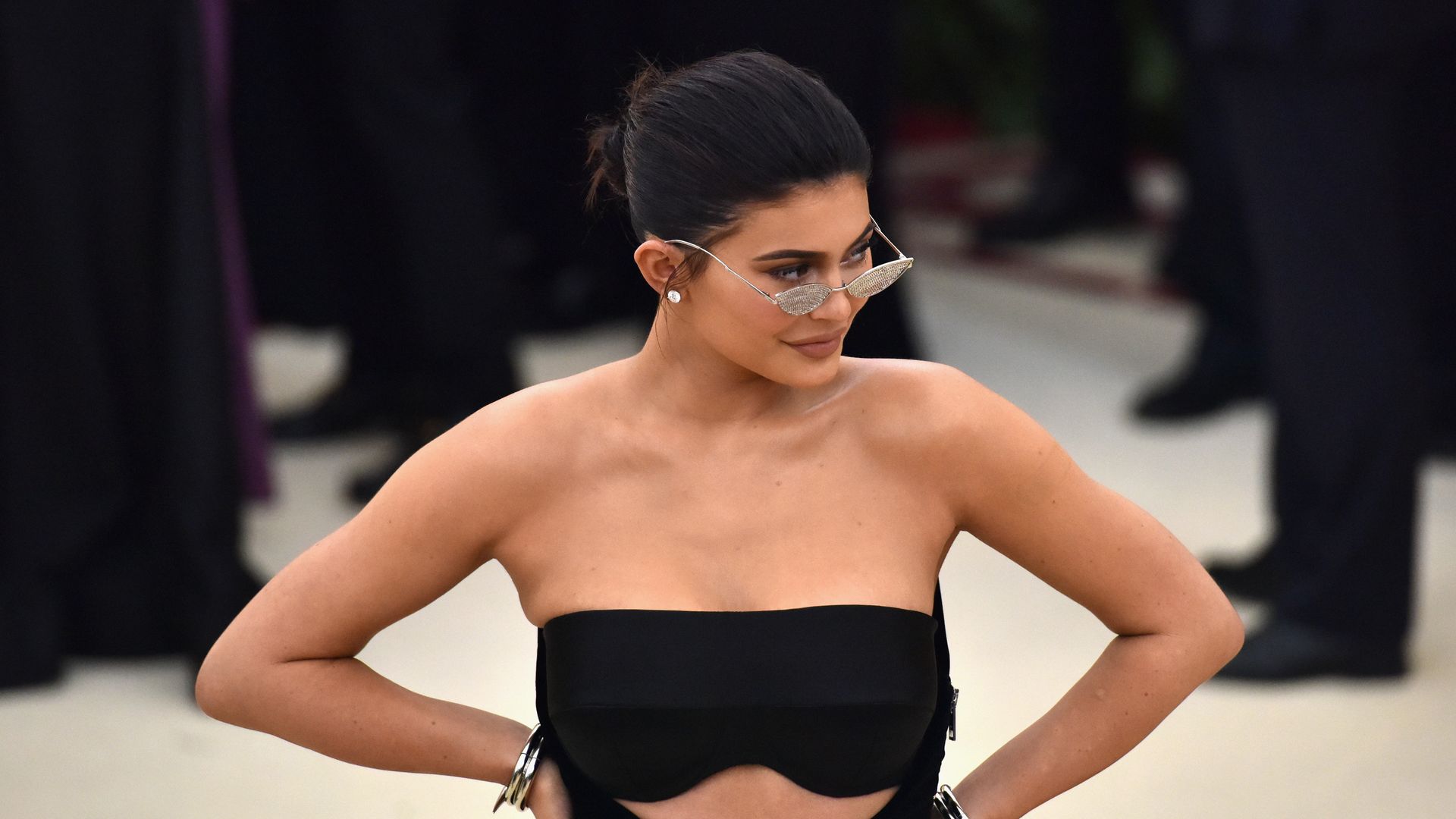 Forbes recently profiled Kylie Jenner, who turns 21 in August, and detailed how she leveraged her fame and social media influence to build her company, Kylie Cosmetics, now worth $800 million, in just three years.
The bottom line: Jenner, the youngest member of the famous Kardashian-Jenner clan, is on track to be the youngest self-made billionaire in history.
By the numbers: "Kylie Cosmetics launched two years ago with a $29 'lip kit' consisting of a matching set of lipstick and lip liner, and has sold more than $630 million worth of makeup since, including an estimated $330 million in 2017."
Using a conservative estimate, "Forbes values her company, which has since added other cosmetics like eye shadow and concealer, at nearly $800 million. Jenner owns 100% of it."
"Add to that the millions she's earned from TV programs and endorsing products like Puma shoes and PacSun clothing, and $60 million in estimated after-tax dividends she's taken from her company, and she's conservatively worth $900 million..."
Her famous sister, Kim Kardashian West — who has recently been in the spotlight for successfully lobbying Trump for Alice Marie Johnson's clemency — is worth $350 million.
How she did it: "Social media is an amazing platform," Jenner told Forbes. "I have such easy access to my fans and my customers."
"Her near-billion-dollar empire consists of just seven full-time and five part-time employees."

Manufacturing and packaging is outsourced to Seed Beauty.
Sales and fulfillment is outsourced to the online outlet Shopify.
Finance and PR is handled by her mother and manager, Kris Jenner.

"And because of those minuscule overhead and marketing costs, the profits are outsize and go right into Jenner's pocket ... As ultralight startups go, Jenner's operation is essentially air."
Go deeper