European allies brace for Trump's impact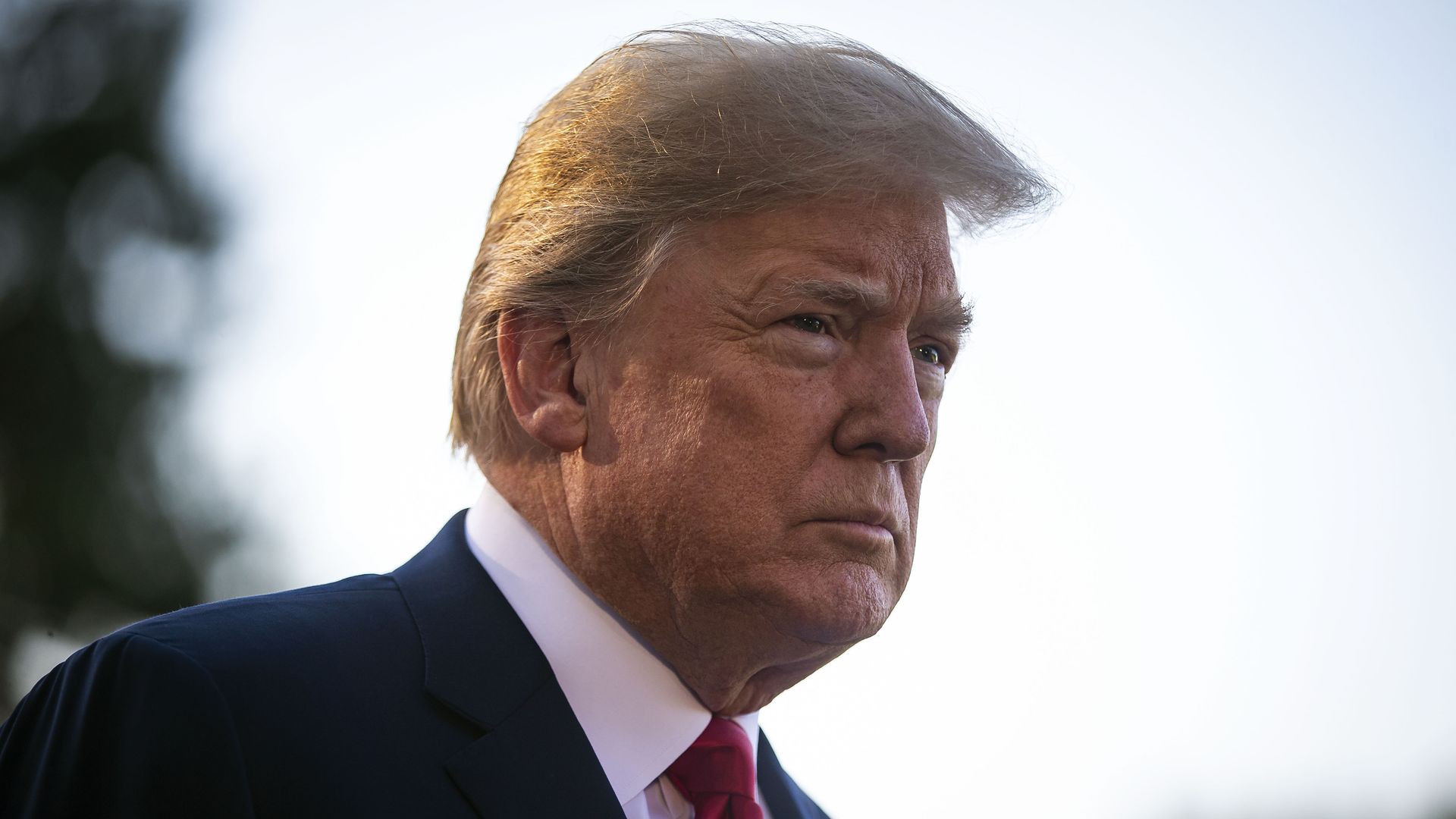 President Donald Trump, in a "startling public outburst" at the U.S. chief of mission residence here in Belgium ahead of the NATO summit, said "Germany is a captive of Russia" and "totally controlled by Russia" because of energy purchases.
Between the lines: The gas pipeline is something Trump has been complaining bitterly about for months.
He views it as one of Angela Merkel's vulnerabilities, and he fully intends to hammer it at the NATO summit.
Sources who've spoken to Trump about the Nord Stream gas pipeline say he has two chief complaints: 1. He wants Germany to buy American gas, not Russian gas. 2. He views Merkel as a hypocrite — always lecturing him about the "rules-based international system," and yet, in Trump's mind, not spending enough on Germany's defense, while sucking up to Iran and Russia.
Earlier in London, I spoke with a former British government official who's familiar with the planning for Trump's upcoming visit to England and Scotland:
"This is about making Trump feel good about Britain. [A planned visit to] Blenheim [Palace] is about flattering him by association with Winston Churchill — Trump feels he's a latter day Churchill. And of course he and Melania will be thrilled to have tea with the Queen."
"Outcomes ... With this guy, you don't really expect the usual intensive staff work to produce a significant policy statement. ... It's about politics, relationships and impressions."
"For the Brits, it will be about showing that there's a great life after Brexit. This week especially, [Prime Minister] Theresa May will be grateful for some nice, touchy-feely remarks from Trump about Brexit and life after Brexit."
Be smart: It looks like the U.K. visit will need to achieve rapid corrective surgery after combative Trump appearances at NATO.
Whether she likes it or not, Theresa May is Trump's bridge between NATO and Vladimir Putin, with whom he meets Mondayin Helsinki.
Go deeper