The illusion of lower drug prices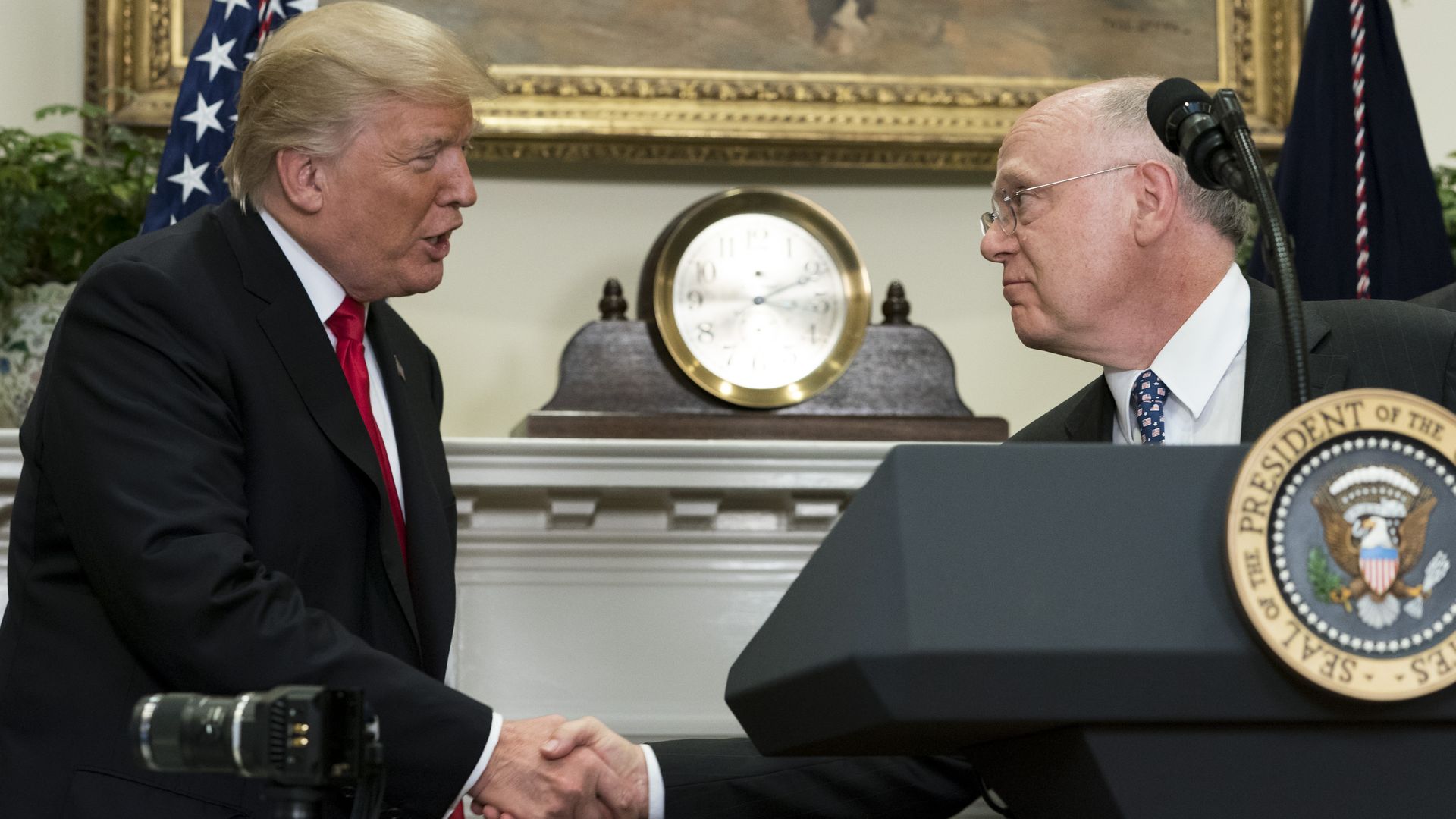 The bully pulpit is not, in fact, putting much of a dent in drug prices. But it's at least providing an illusion of lower prices.
The intrigue: Pfizer said yesterday that after "an extensive conversation with President Trump," it would "defer" the price increases it imposed on July 1, "to give the president an opportunity to work on his blueprint."
Flashback: Trump criticized Pfizer after it announced midyear price hikes on about 40 drugs, including several generics. He praised the company yesterday.
Reality check: Pfizer is only deferring those price hikes, not canceling them. And it's taking its products back to what they cost in June — a time when Trump was very much of the belief that the prices were too high.
California is getting some results from a new law that requires drugmakers to tell the government and insurance companies before it raises prices beyond a certain threshold.
Gilead, Novartis, Novo Nordisk and Roche have each canceled or scaled back some of their planned price hikes, apparently in response to the new law, Bloomberg reports.
California's law is only a disclosure requirement, not a hard limit on price hikes. But it's among the most aggressive disclosure requirements — which helps explain why the industry is suing to have it overturned, even while complying with it in the meantime.
Yes, but: "This is not going to change mainstream list price behavior at all," industry analyst Richard Evans told Bloomberg.
The bottom line: There's a big difference between structural reforms and temporary rollbacks for one set of price increases.
Go deeper