Americans think social media is important part of social movements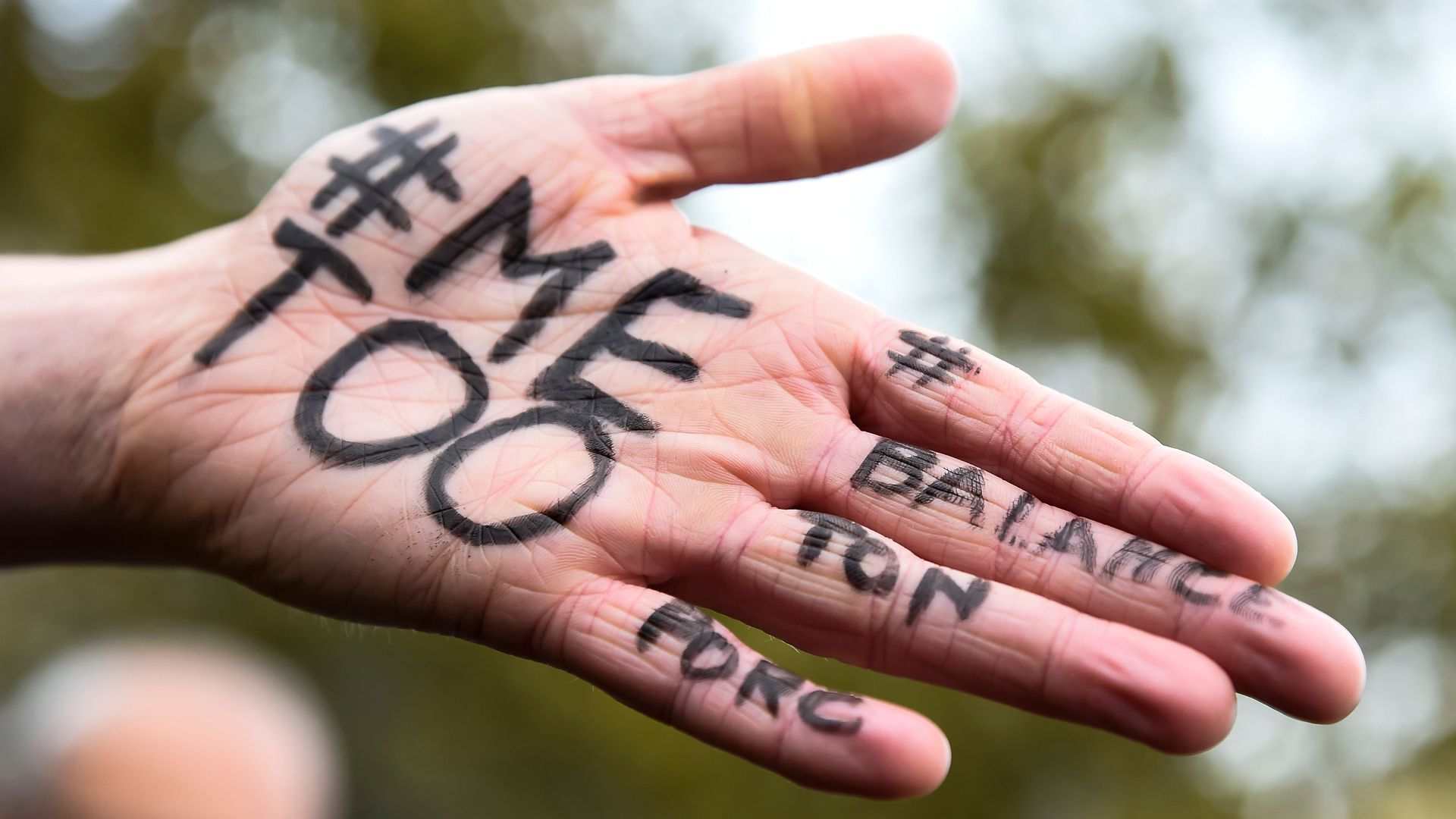 A new Pew Research Center poll finds that a majority of Americans think social media is important for getting elected officials to pay attention to issues or creating sustained social movements.
Why it matters: Protests and social movements in the U.S. are escalating faster and are happening more frequency, due in large part to the ability for large groups of likeminded people to collect online and share information on social media.
Racial divide: Pew also found that social media platforms are especially important to black and Hispanic users to be able to express their views or get involved with social issues.
Political divide: Similarly, the poll finds that Democrats are more likely to say that social media is important for helping users find others who share their views.
By the numbers: The poll also finds that roughly half of Americans have been civically active on social media in the past year, with 34% saying they have taken part in a group that shares an interest in an issue/cause and 32% saying that they've encouraged others to take action on issues important to them.
Case in point: A rise in social activism through hashtags representing various social movements is most present on Twitter, Pew finds.
The #BackLivesMatter hashtag — created five years ago during the Trayvon Martin shooting — was used nearly 30 million times on Twitter, an average of 17,002 times per day as of May 1, 2018.
The #MAGA hashtag was used an average of 205,238 times per day from Election Day 2016 through May 1, 2018,
The #MeToo hashtag appeared an average of 61,911 times per day between Oct. 16, 2017 and May 1, 2018.
Other hashtags that gain momentum in the wake of major events, like #LoveWins during the SCOTUS gay marriage ruling in 2015 or #JeSuisCharlie during the Charlie Hebdo shooting in France in 2015, have also been used millions of times. But they were mostly used in shorter times spans, directly following the incidents that sparked the hashtag's creation.
Go deeper