Trump: Meeting with Putin might be easier than NATO meeting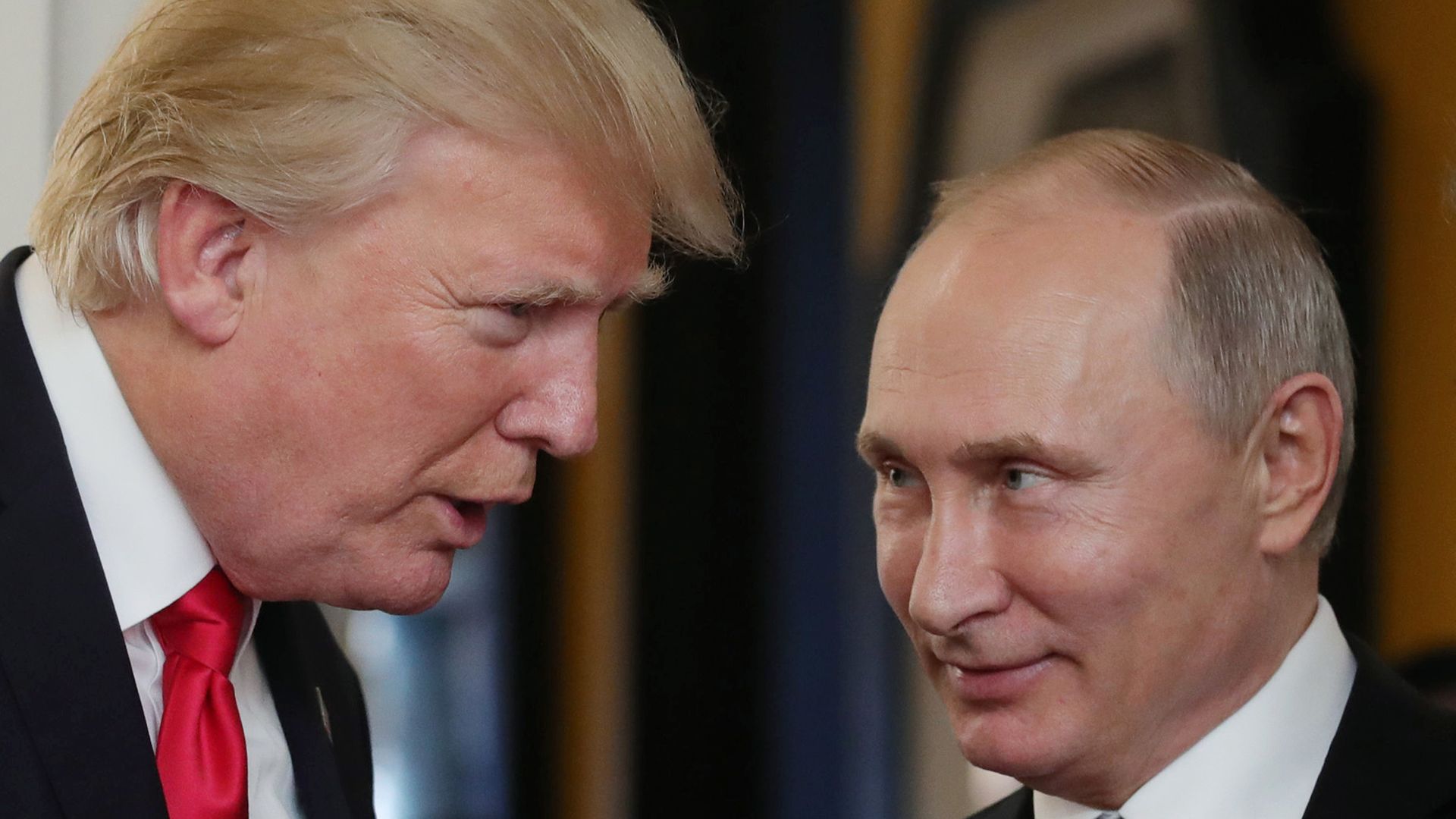 President Trump told reporters on Tuesday morning that Russian President Vladimir Putin is "a competitor," but that that the meeting with him may be easier than Trump's meeting with NATO allies this week, per pool reports.
"So I have NATO, I have the UK — that's a situation with turmoil. And I have Putin. Frankly, Putin may be the easiest of all."
— President Trump
Why it matters: These comments echo concerns from European officials told to Axios' Jonathan Swan that Trump will "spend the entire NATO summit beating up on America's closest allies — especially Germany — for not spending enough on their defense .. [a]nd that he'll have a friendlier summit with Putin just a few days after."
Go deeper