Self-driving cars are years off, but parking garages can be ready now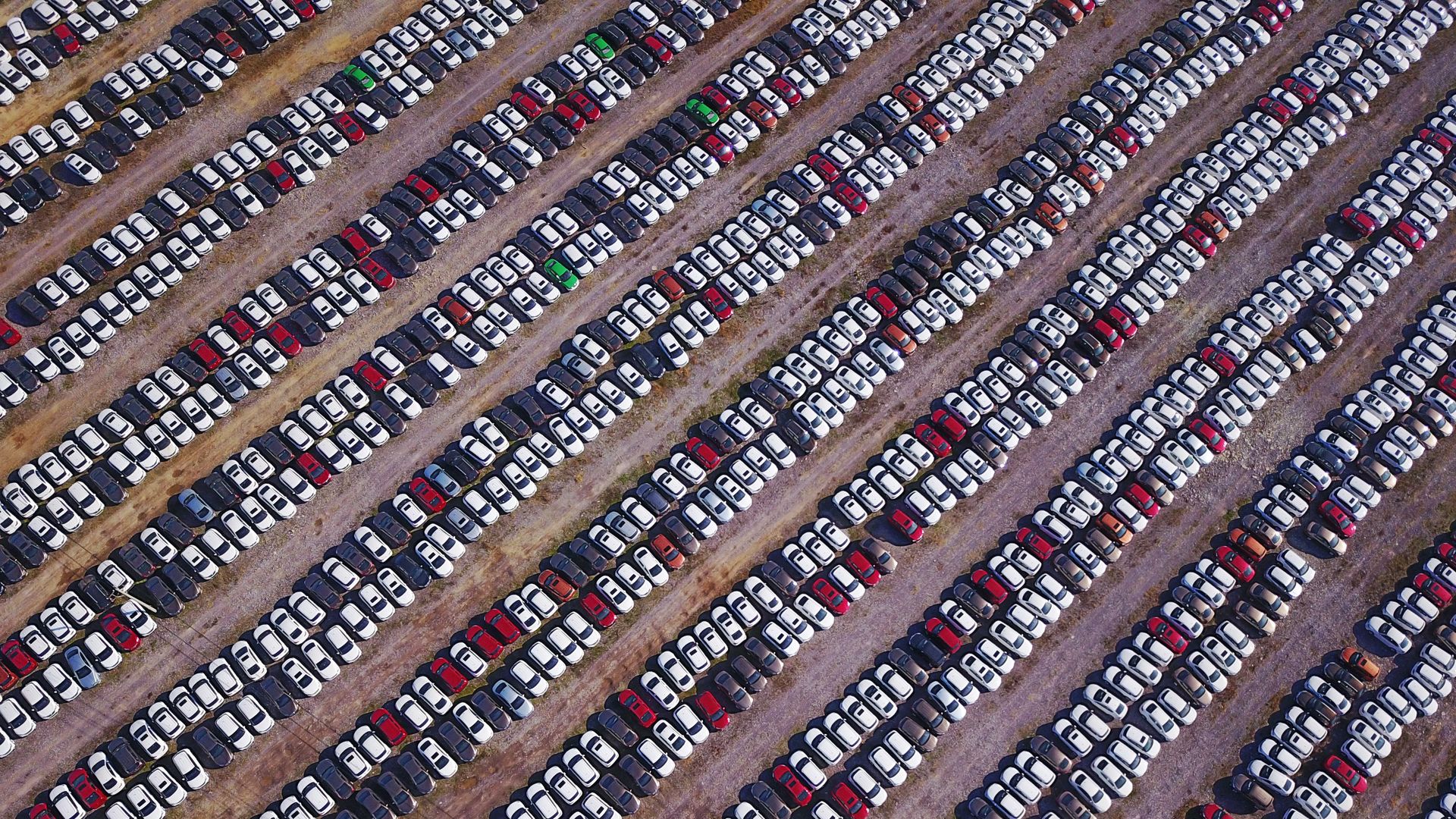 Self-driving cars may be still be years away from taking over our roads, but parking garages can be ready to house them with today's technology, says Mark Lawrence, co-founder and CEO of parking app SpotHero.
Why it matters: While some believe that self-driving cars will eventually be in constant motion, eliminating the need for parking lots, it's more likely that we'll still need to store these cars some of the time — at the very least, until we reach full self-driving car utopia.
Bottom line: Self-driving cars will need to get in and out of a garage or lot without a human driver — that includes recognizing whether its spot has been paid for.
One method involves using cameras that scan cars' license plates, then matching the number to bookings in the garage's system.
In parking lots and garages with human attendants who check that parked cars have paid, they can simply do the same for autonomous vehicles, says Lawrence.
Benefits now: "Every location that we make [autonomous vehicle]-ready today is a better experience for our consumers now," says Lawrence of the tech upgrades to deal with cars that are years away. "We've done studies that show that people are willing to pay more for an automated experience versus one that's not," he adds.
Roughly a year ago, when SpotHero first started thinking about self-driving cars, about 100 of its 5,000 lots had the necessary tech. Today, it has 500, suggesting that garage operators are seeing the value in investing in technology that automates the process.
But, but, but: Many experts expect self-driving cars to eliminate the need for parking, or greatly reduce it.
"Parking, as it is historically defined, is not the most useful term to describe this work. The vehicles won't intentionally be taken offline if they are operational," Trucks Venture Capital partner and Stanford lecturer Reilly Brennan tells Axios. "If they are operational but not on a fare, they will need physical space to queue, which is akin to what you'd find with taxis queued at an airport."
Still, service, fueling up, and maintaining cars will require cars to stop somewhere, so parking garages and lots will likely provide some of the space for this, adds Brennan.
Moreover, Lawrence says that his company began thinking about the issue of parking for autonomous vehicles because self-driving car companies were asking him about it, though he declined to name the companies.
The story has been updated to show that SpotHero has 5,000 garages (not 6,000 as the company originally stated).
Go deeper