Giuliani still advising foreign clients while serving as Trump attorney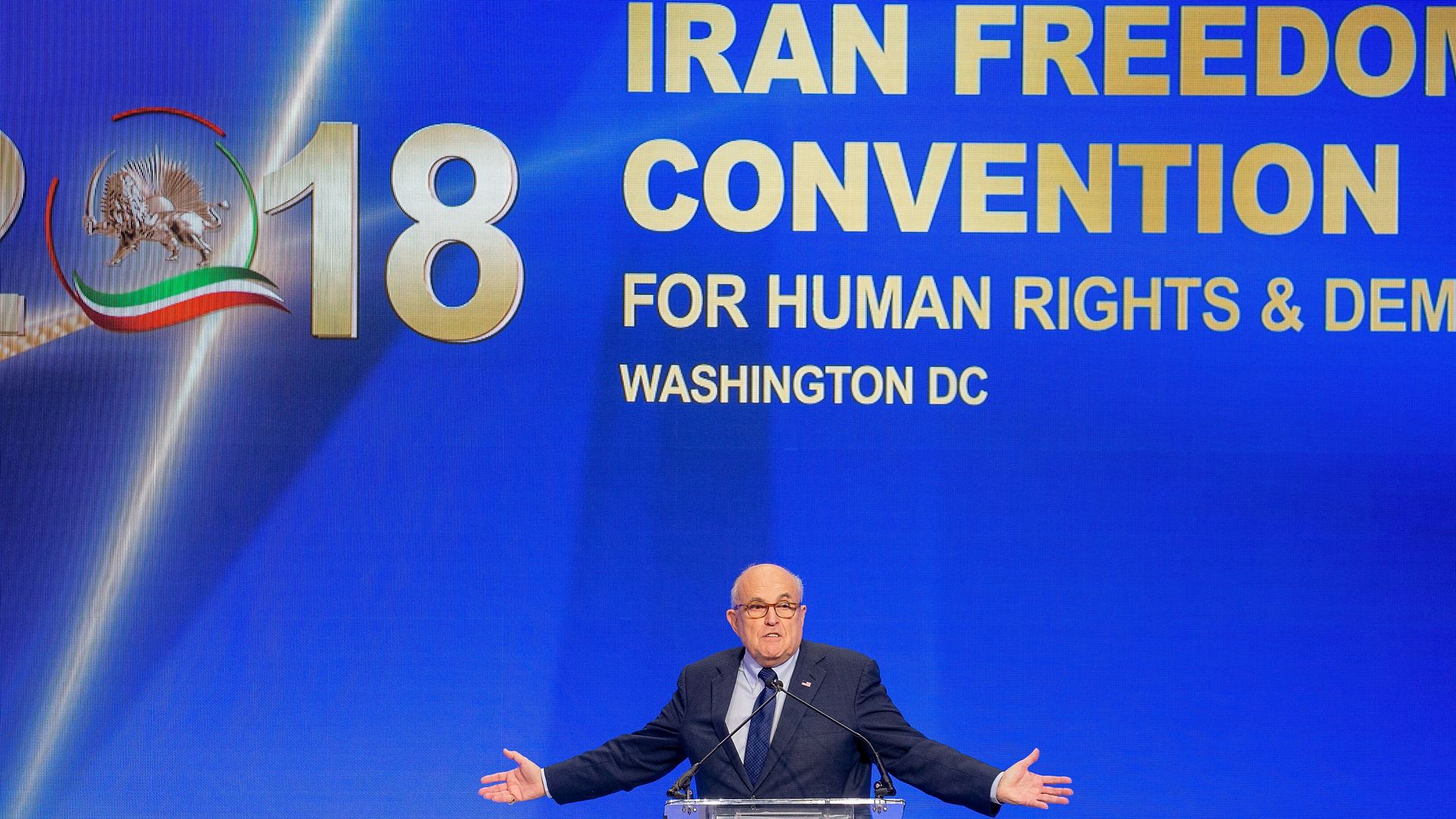 President Trump's attorney and former NYC mayor Rudy Giuliani is still representing a host of overseas clients, which he has yet to register with the Justice Department, breaking from precedent set by prior presidential attorneys.
What's new: Giuliani told The Washington Post that he serves clients in Brazil and Colombia personally and through his security firm, and offers paid speeches (he gave one last Saturday) for Iranian resistance group, the Mujahedin-e-Khalq (MeK), which was listed as a terrorist group by the State Department until 2012.
Why it matters: These connections could potentially pose as conflicts of interest for Giuliani as he advises the president, even though he maintains he does not lobby Trump or the U.S. government, and works for the president for free.
What to watch: Giuliani's work with foreign clients may require him to file under the Foreign Agent Registration Act (FARA), which mandates disclosure of attempts to influence public opinion or policy on behalf of foreign entities. Giuliani said he never discusses his other clients with Trump.
Potential conflicts of interest:
Giuliani told the Post that he has regularly received payments from the MeK over the past 10 years and continues to promote the group, whose members have been involved with American and Iranian deaths, mostly in the 1980s. However, many U.S. conservatives say MeK is not a terrorist threat and instead a worthy counter to the current theocracy, which Trump opposes.
His consulting firm is also working on policing strategy in Brazil and Colombia, and he continues to visit the countries to meet with his clients. Meanwhile, Trump has a notoriously tenuous relationship with Central and South America, which has come to a head during the fierce U.S. immigration debate playing out on the southern border.
A separate potential conflict of interest: Trump previously ordered the promotion of Giuliani's son, Andrew, to special assistant to the president after dining with Giuliani at Mar-a-Lago, but the order was never followed. Giuliani claims he hasn't spoken to the president about his son's position since becoming his lawyer, but three officials told the Post that he has continued to do so.
Go deeper