Go deeper: U.S.-produced cars could go overseas because of Trump's tariffs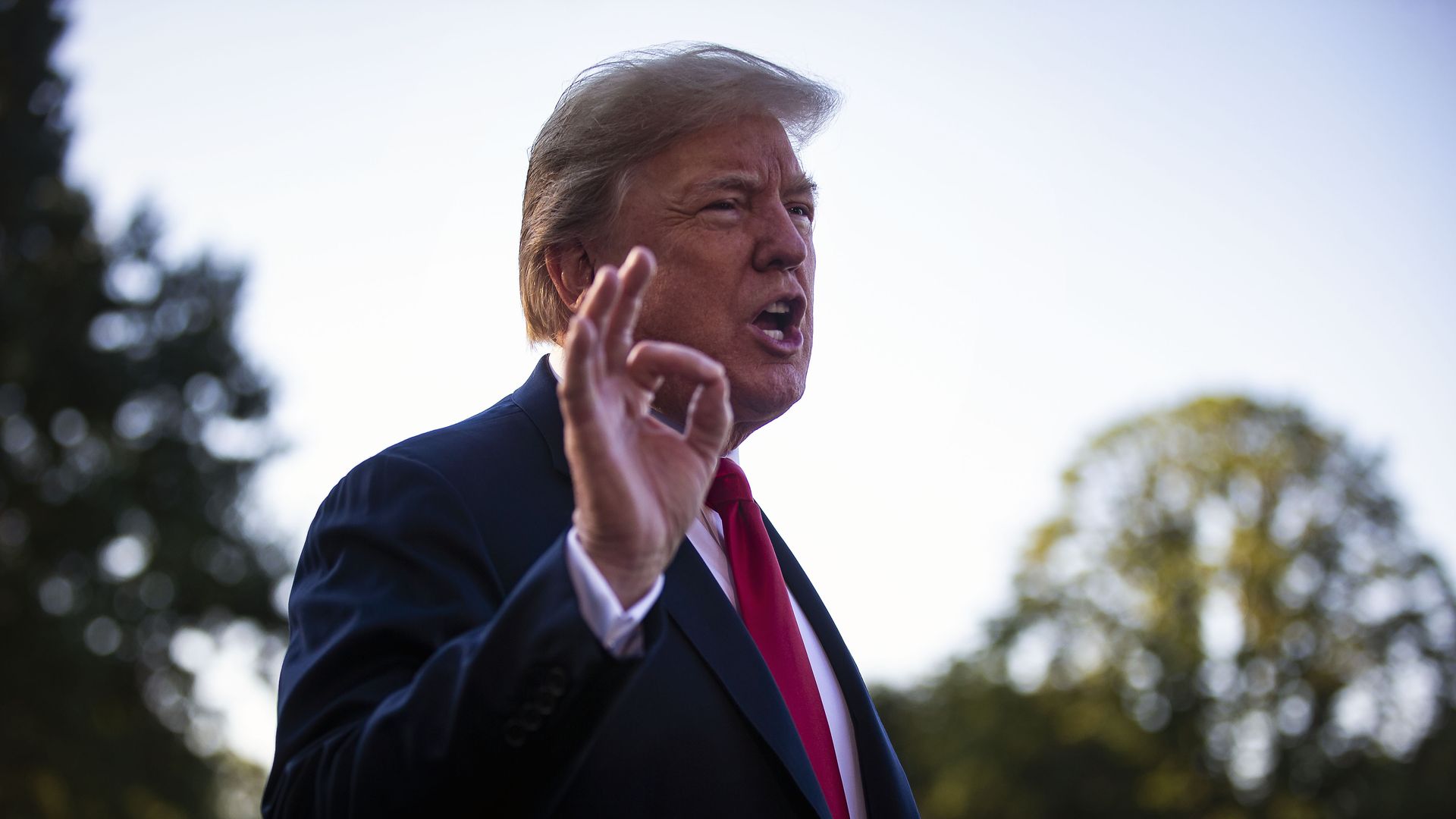 BMW, the largest auto exporter from the U.S., says it will be raising its prices on SUVs built in the U.S. and imported to China because of President Trump's tariffs, according to Kenn Sparks, the head of U.S. Corporate Communications for BMW of North America, LLC. BMW says "all announced expansions for the BMW Spartanburg plant are continuing."
The big picture: Many foreign auto companies choose to produce cars in the U.S. to keep their manufacturing costs in dollars to avoid currency fluctuations. But Trump's battle on tariffs with China is starting to eclipse that benefit, and American employment could take a hit.
The details on BMW:
BMW said no production in South Carolina is being cut or moved overseas. BMW said it is simultaneously starting production of another model in China.
BMW said it is also no longer exporting the X3 model to China, but that began earlier this year, per Sparks.
Why China? That's "because of global demand," Sparks said. "China is now BMW's largest market in the world, the demand for our vehicles is just going through the roof over there."
When asked if there are plans to cut production in the U.S. because of Trump's tariffs or conversations about that, Sparks said he is "not aware of any such plan."
The (potential) losers:
Daimler, as well as BMW, stand to suffer the most, according to the WSJ, since they have factories in the U.S. southern states. If they keep production and employment levels the same they will either have to absorb the added costs of exporting to China and Europe, or charge customers more.
Volvo's Chief Executive, Hakan Samuelsson, has said the company's plans to add 4,000 jobs for building cars to export over the next three years "could be jeopardized if something were to restrict trade."
Americans: Keep in mind, as production moves overseas, American employment opportunities with these auto makers will be hurt — 80,000 Americans made cars for foreign automakers, according to an Axios review last year. Trump's advisors warned the administration that launching these tariffs could hurt American employment in the U.S.
The (potential) winners:
China: At least in the case of BMW's deal, the number of cars produced each year at two facilities in China is expected to spike to 520,000 by 2019, per The Post and Courier.
Auto manufacturing abroad: Paying a 40% tariff effectively makes competitors' models abroad cheaper, according to the WSJ. The finance chief of Porsche, Lutz Meschke, said "this is a favorable situation for us because the products from manufacturers in the U.S. are becoming less competitive."
Correction: A previous version of this story, citing The Post and Courier of South Carolina, said BMW said it was shifting production overseas, which BMW says is incorrect.
Go deeper