European Council president to Trump: "Appreciate your allies"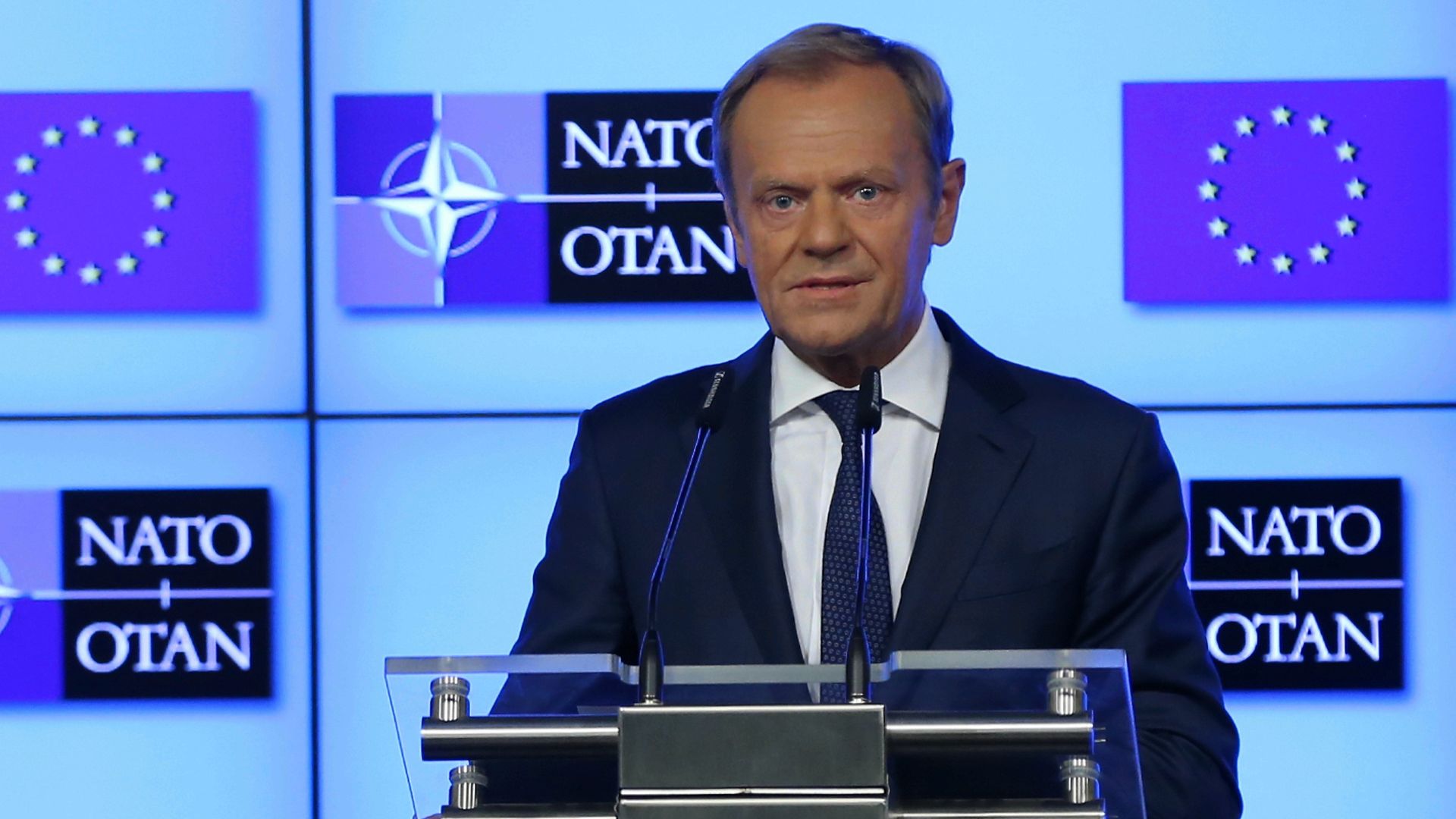 European Council President Donald Tusk directly addressed President Trump on the eve of Wednesday's NATO summit, warning the United States to "appreciate your allies; after all you don't have that many."
"Dear Mr. President: Please remember about this tomorrow, when we meet at the NATO summit, but above all, when you meet President Putin in Helsinki. It is always worth knowing: who is your strategic friend? And who is your strategic problem?"
Why it matters: Senior European officials told Axios' Jonathan Swan that they're worried Trump will spend the NATO summit beating up on European allies for not spending enough on defense. In his remarks, Tusk acknowledged that Europe should spend more, but emphasized that "genuine solidarity" is most important.
Go deeper