All 12 boys and coach freed from cave in Thailand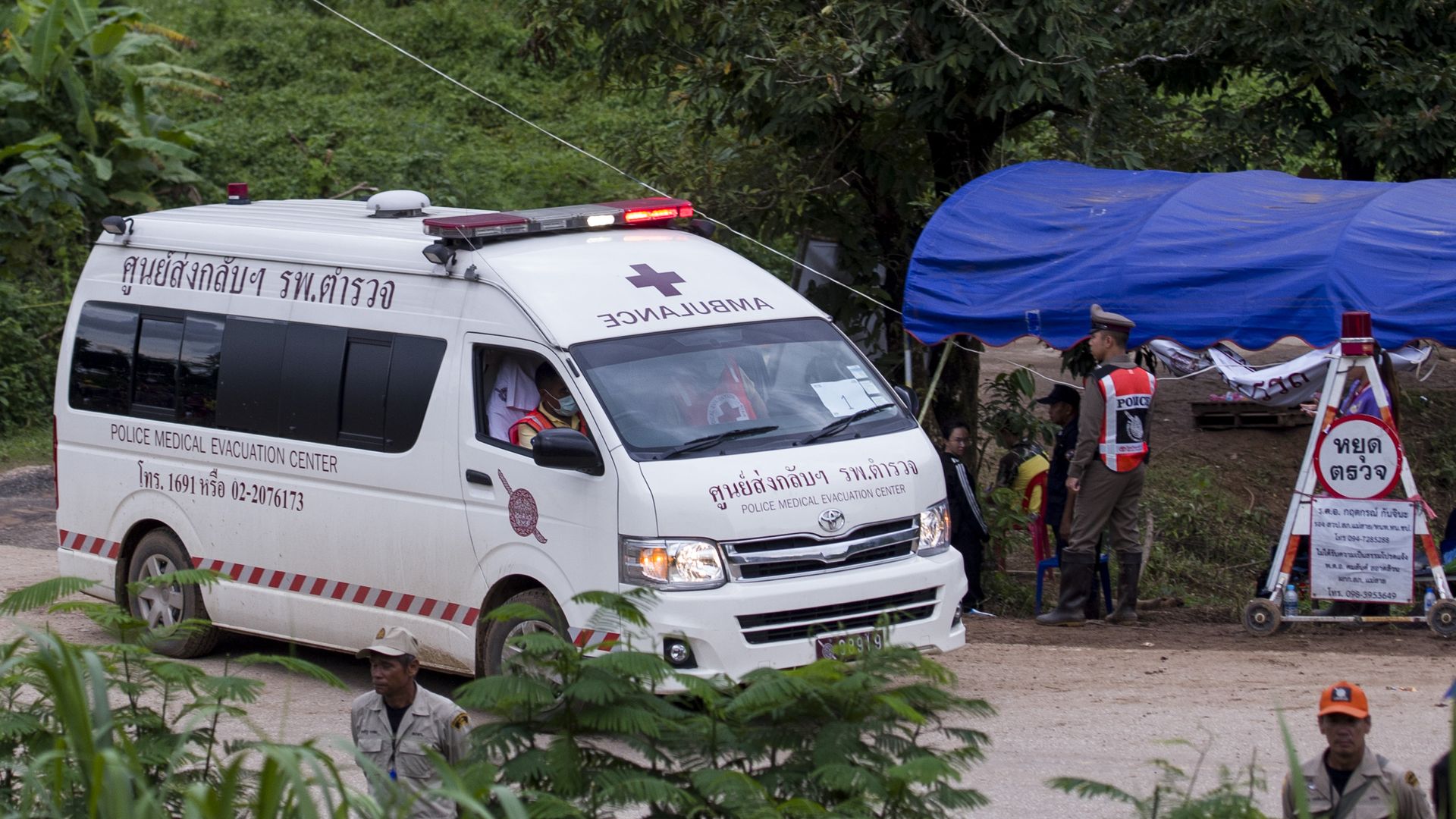 All 12 boys and their soccer coach have been rescued from the cave in Thailand, after being stuck for almost three weeks, CNN reports.
The big picture: The operation to get them out started on Sunday, as divers took the boys out one-by-one in assisted dives. Per CNN, 19 divers "entered the cave at 10 a.m. local time Tuesday... with the aim of bringing everyone inside the cave out." The previous two operations took 11 and nine hours, CNN reports, and Tuesday's was expected to take a longer amount of time.
The eight boys rescued earlier this week are "healthy, fever-free, mentally fit, and 'seem to be in high spirits,'" CNN reports. They're being treated in isolation, and while family has been able to see the boys through a glass window, they'll be able to go into the room once the boys are cleared of having possible infection.
They're expected to be in the hospital "for seven days due to their weakened immune systems."
Go deeper