Trump's former personal driver sues Trump Org. for unpaid overtime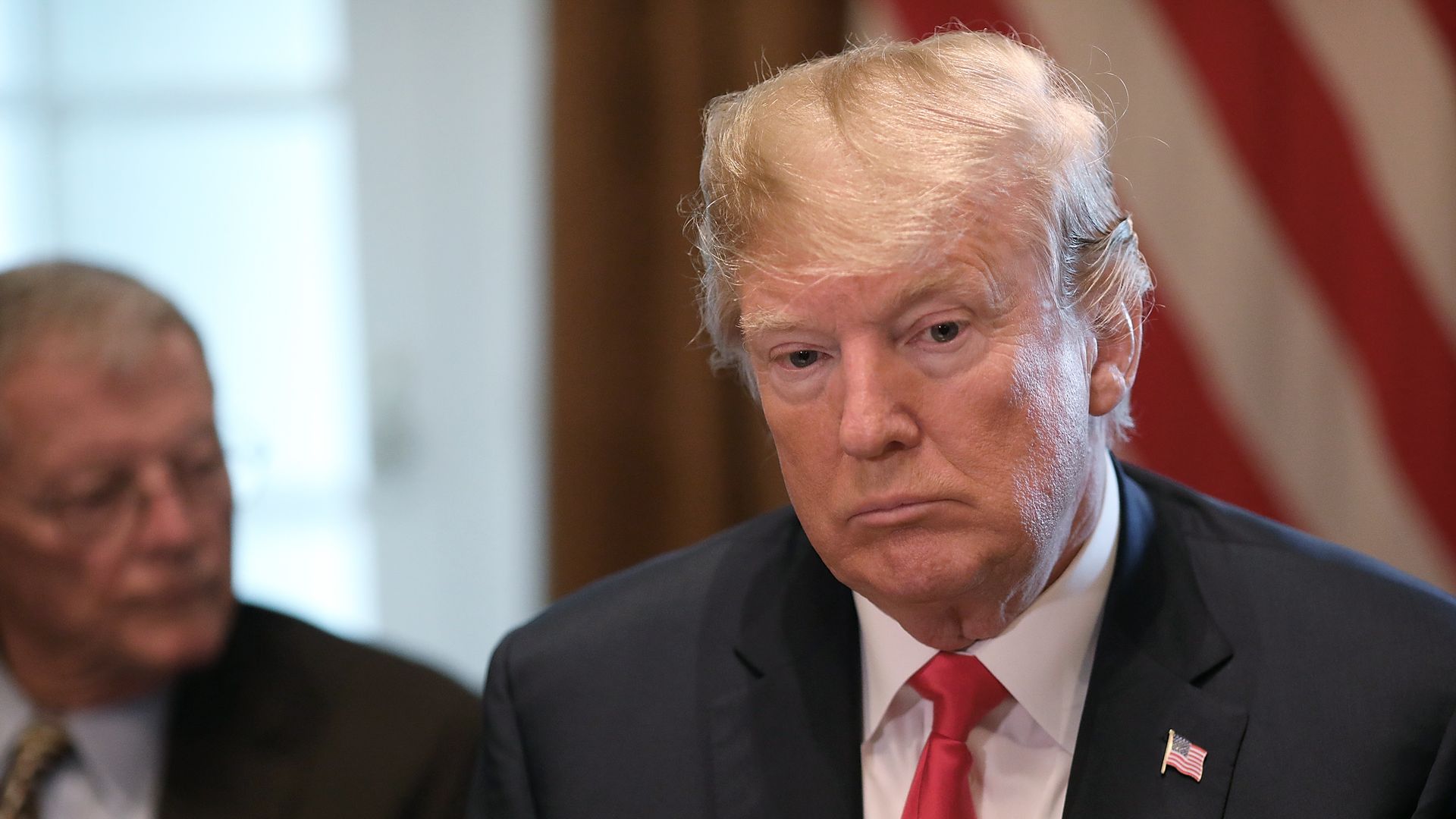 President Donald Trump's former personal driver, Noel Cintron, has sued the Trump Organization for 3,300 hours of unpaid overtime and holiday and vacation hours, for a total of $200,000, according to multiple media reports.
The trend: Cintron is not the first person to sue the president or his businesses with allegations that he or his businesses have underpaid them or failed to compensate them at all. For example, a court ordered Trump's golf resorts to pay up $32,000 in 2017 for using a company's paint to touch up property but not paying for it.
Key quote: "Donald Trump has proclaimed himself as a champion of working men and women, but nothing could be further from the truth," Cintron's attorney, Larry Hutcher, said.
Details:
Cintron claims that he did not receive a "meaningful raise" in 10 years and that when he received a wage increase in 2010, he had to give up his health benefits. He drove Trump until the Secret Service took over those duties as part of its protective mission.
Cintron also alleges the Trump Organization did not provide wage notices required under New York law.
Go deeper